Man wearing 'I have drugs' t-shirt arrested, accused of having drugs
Methamphetamine and marijuana were discovered on his person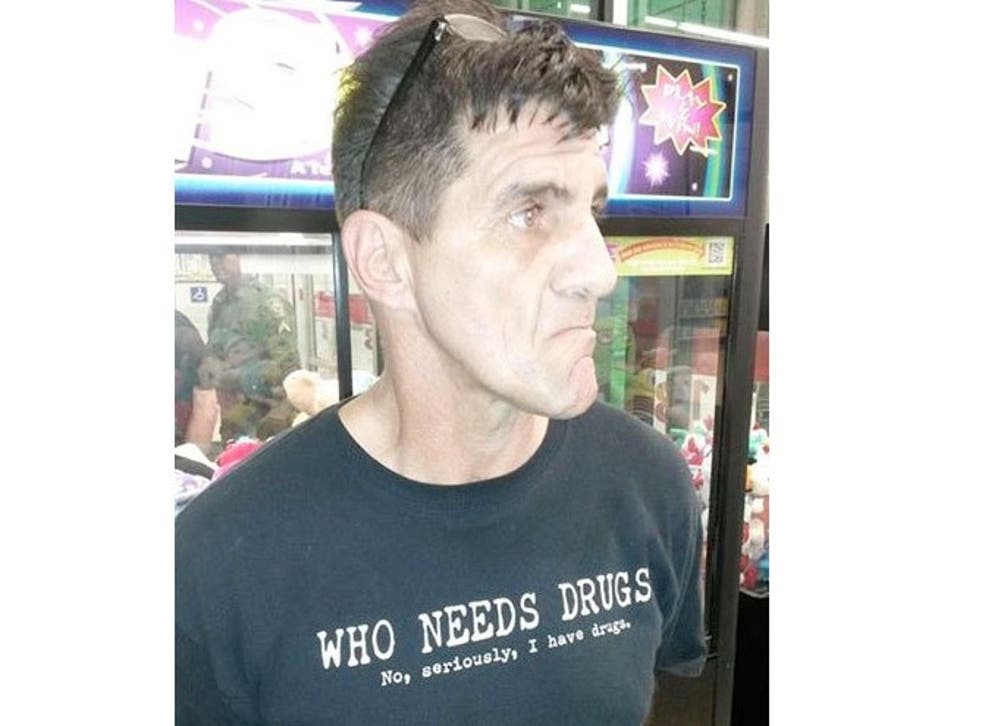 As alleged felons go, Florida man John Balmer is nothing if not honest.
According to an arrest report issued by the Pasco County Sheriff's Office, he was waiting in line at a Kmart in Hudson on Monday when a deputy walked in.
Seeing the officer, he tried to palm off a "bag of green leafy substance" to someone behind him. They declined, so he put it down on the ground before paying for his items.
If his attempts to ditch the bag weren't obvious enough, he happened to at the time be wearing a T-shirt that read: 'Who needs drugs? No, seriously, I have drugs.'
Store workers told police about the bag, which they later found to contain marijuana and methamphetamine.
Balmer declined to speak following his arrest, presumably because his T-shirt had already done all the talking for him.
Register for free to continue reading
Registration is a free and easy way to support our truly independent journalism
By registering, you will also enjoy limited access to Premium articles, exclusive newsletters, commenting, and virtual events with our leading journalists
Already have an account? sign in
Register for free to continue reading
Registration is a free and easy way to support our truly independent journalism
By registering, you will also enjoy limited access to Premium articles, exclusive newsletters, commenting, and virtual events with our leading journalists
Already have an account? sign in
Join our new commenting forum
Join thought-provoking conversations, follow other Independent readers and see their replies