The man who posed as his daughter's online boyfriend to get nude photos of her
When he is sentenced in July, authorities said, he'll face up to 250 years in prison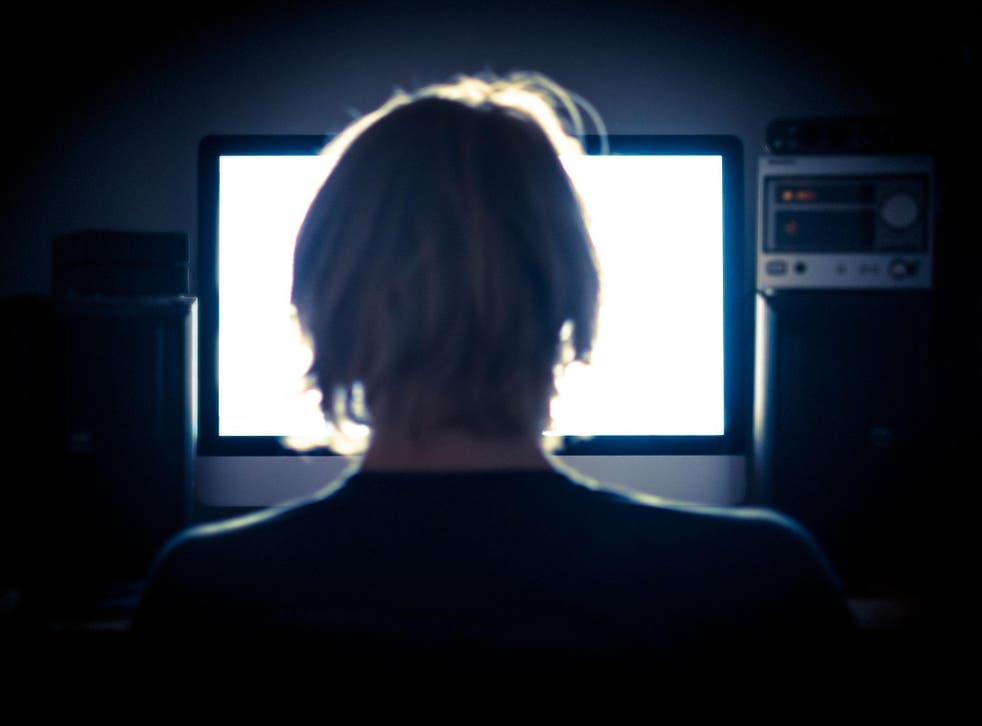 It started like teenage relationships sometimes do, with a boy following a girl on Instagram.
"superfly1069″ claimed to be a 15-year-old from Watertown, New York, and he favoured a shirtless profile pic to show off his chiseled abs.
She was an impressionable 14-year-old some 70 miles south, in Syracuse.
The Instagram follow led to texting, and texting led to an online friendship. Before long, they were boyfriend and girlfriend who expressed their love for one another over text — despite the fact that they'd never met in person.
Their chats were frequent and explicit, the young man seemingly obsessed with sex and desperate to trade raunchy photos, which he sometimes provided without warning. After months of him pressuring her to return the favour, she decided she'd had enough. She wanted to break up and move on, but her boyfriend wouldn't let her go — not without the pornographic photos he so desperately craved.
When she refused to comply, he lashed out, threatening to show her father the couple's explicit chats, as well as a risque photo she'd already sent him.
"I told you that a bunch of times when we were dating that I don't like those pics and now you are threatening me that if I don't send you those then you'll send my dad the ones I sent you before?" she texted him. "My life is ruined."
What she didn't know, authorities say now, was a secret so bizarre and perverse that it nearly defies imagination: The teenage boy making threats over text was, in fact, the girl's father — a 41-year-old man living under the same roof as the teenager he was manipulating.
As the online relationship crumbled, the father would attempt to make it look like his daughter's boyfriend had committed suicide.
The relationship, detailed in federal court documents filed in District Court for the Northeastern District of New York, took place between September 2013 and February 2014. The father, who has not been named to shield the identity of his victim, pleaded guilty this week to 12 counts of enticing a child to produce child pornography and receiving and sending child porn, according to the Post-Standard.
When he is sentenced in July, authorities said, he'll face up to 250 years in prison.
The man is also due to appear later this month in a court in Herkimer County, where he faces sexual abuse charges stemming from a separate investigation.
Assistant U.S. Attorney Lisa M. Fletcher told The Washington Post that she's been involved an a variety of heinous criminal cases, but this one stands out.
"I've seen so much that I think you cant shock me anymore," she said. "I've seen it all — parents filming their children, parents raping their children — and then something like this comes along and I'm proven wrong."
What makes this case notable, Fletcher said, is that authorities believe the man concocted the fake online identity to "groom" his daughter for sexual activity with a parent.
"The sophistication regarding how far he went with the planning and how far he went to set this up — and the fact that it was a father-daughter — that was the clincher," Fletcher added. "That's what made this unique."
In one text exchange included in court documents, the man — posing as his daughter's boyfriend — details a fabricated sexual experience with his mother.
The goal of the exchange, authorities said, was "planting a seed" that revealing such an encounter would not be in her best interest.
"What would u do???" the boy asked. "If I say anything it's her word versus mine and I didn't say or do anything."
"R u there ???" he continued.
"Babeeeee"
"I knew I should never had said anything … Now u won't even talk to me????" he finally added.
When the grooming failed and the man's daughter started to pull away, Fletcher said, he resorted to another abusive tactic: Extortion.
"I tell u what u want to be gone then send me nudes and close ups and I will let u go," the father wrote as the teen boy, after the victim informed him via text that she was breaking up with him, according to court documents.
"No," she responded, the documents state. "I'm not going to do that. That's another reason I'm leaving. All you talk about is sex sex and more sex. Honestly that is not what a relationship is about."
"Then I will send these to your dad and then I won't have to worry about anyone else having u," he replied, according to the documents.
Before eventually agreeing to break up, the man — still posing as a teenager — forced his daughter to send him multiple explicit photos, which he critiqued before demanding still more images, shot from particular angles to reveal specific body parts.
"Please don't make me send any more pictures," his daughter texted at one point. "Please I beg you. I don't like it. I'm shaking really bad right now and I feel like I'm about to puke. Please…"
"U r hot. …. And a deal is a deal," he replied.
Within days, the teenager would receive another series of bizarre texts, this time from someone claiming to her ex-boyfriend's mother, according to the court documents.
The boy, the messages said, had committed suicide.
That same day, the girl's father informed her that he, too, received messages from her ex-boyfriend's mother confirming the suicide.
The father's elaborate hoax didn't unravel until months later, when his daughter told a school nurse that she was being sexually abused by her father, according to court documents.
The father was indicted for the abuse by a grand jury in Herkimer County, the documents state. During the course of that investigation, the documents note, the victim told investigators about her previous online relationship.
Investigators later discovered that the ex-boyfriend didn't exist and his social media accounts had been created by the victim's father, the documents state. After federal authorities were contacted, the FBI opened a case.
Recalling the extortion of nude photos, the teenager told investigators that "it felt like I was being virtually raped."
"By the time she found out she wasn't necessarily surprised," Fletcher told The Post. "She had never figured out that it was her father, but it all started to make sense when the pieces of the puzzle came together."
During his court appearance this week, the Post-Standard reported, the man tearfully admitted his guilt in the child pornography case, but struggled to reach his face with a tissue because "his hands were cuffed and chained to leg irons."
"It is very emotional," he told the judge. "I'm giving away many years of my life."
Join our new commenting forum
Join thought-provoking conversations, follow other Independent readers and see their replies