California to vote on legalising marijuana for recreational purposes
By next year, the Golden State could be the world's largest legal marijuana market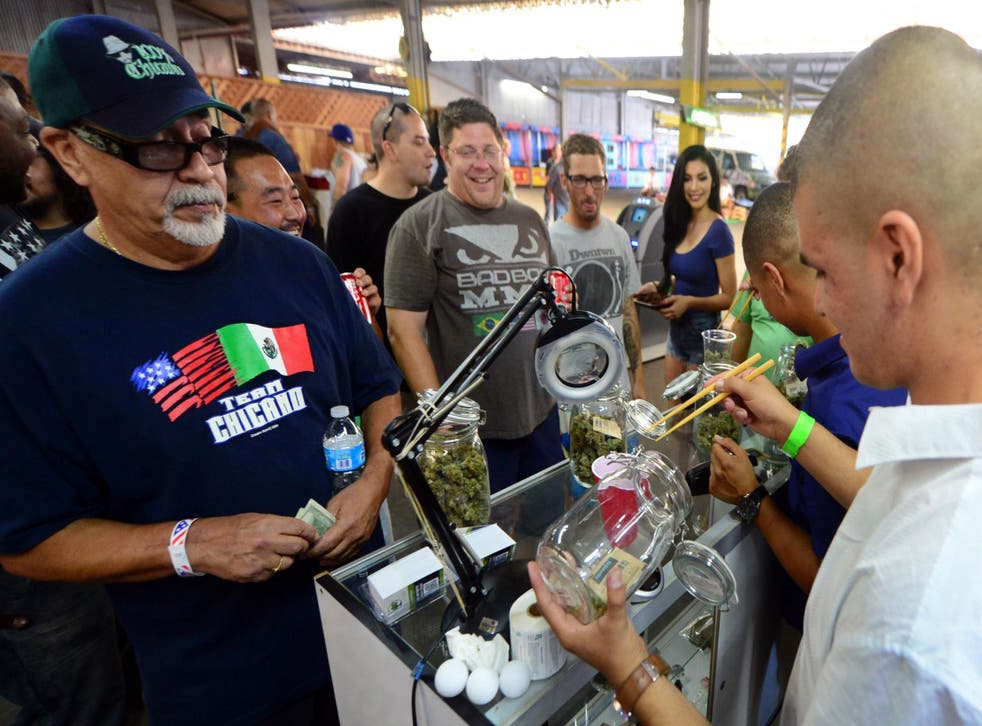 California will vote on whether to legalise marijuana for recreational purposes on 8 November, after an initiative backing the measure secured the 402,000 valid signatures needed to qualify for the ballot. The California Secretary of State's office announced on Tuesday that voters could now decide whether to approve the creation of the world's largest legal marijuana market.
If passed, the Adult Use of Marijuana Act (AUMA) would permit California adults aged 21 or over to possess and carry up to an ounce of marijuana, and to grow up to six cannabis plants for personal use. It would create the framework for a distribution and retail market, managed by a new Bureau of Marijuana Control, with a 15 per cent tax on all cannabis product sales.
Jason Kinney, a spokesman for the initiative, said the news marked "a fresh start for California," adding that AUMA would "replace the costly, harmful and ineffective system of prohibition with a safe, legal and responsible adult-use marijuana system that gets it right and completely pays for itself."
California voted down a measure to legalise recreational weed in 2010, but polls show public opinion has shifted in favour of such a measure since then. Colorado and Washington became the first states to pass such a law in 2012, followed by Alaska and Oregon. Eight further states are expected to vote on marijuana legalisation this year.
California was the first state to legalise the drug for medical purposes in 1996; medical marijuana is now legal in 22 states and the District of Columbia, despite remaining illegal under US federal law. A coalition of health and law enforcement groups has vowed to fight the new measure, saying legalisation would threaten children and lead to an increase in drugged driving.
But AUMA supporters have already raised more than $3.7m (2.75m) for a campaign on behalf of the measure, led by California Lieutenant Gavin Newsom and controversial Silicon Valley investor Sean Parker. The Napster co-founder and former Facebook president has donated more than $1m to the initiative, which is frequently referred to as the "Parker measure".
Join our new commenting forum
Join thought-provoking conversations, follow other Independent readers and see their replies