Martin Shkreli trial: 'Most hated man in America' could spend 20 years behind bars over fraud allegations
He has pleaded not guilty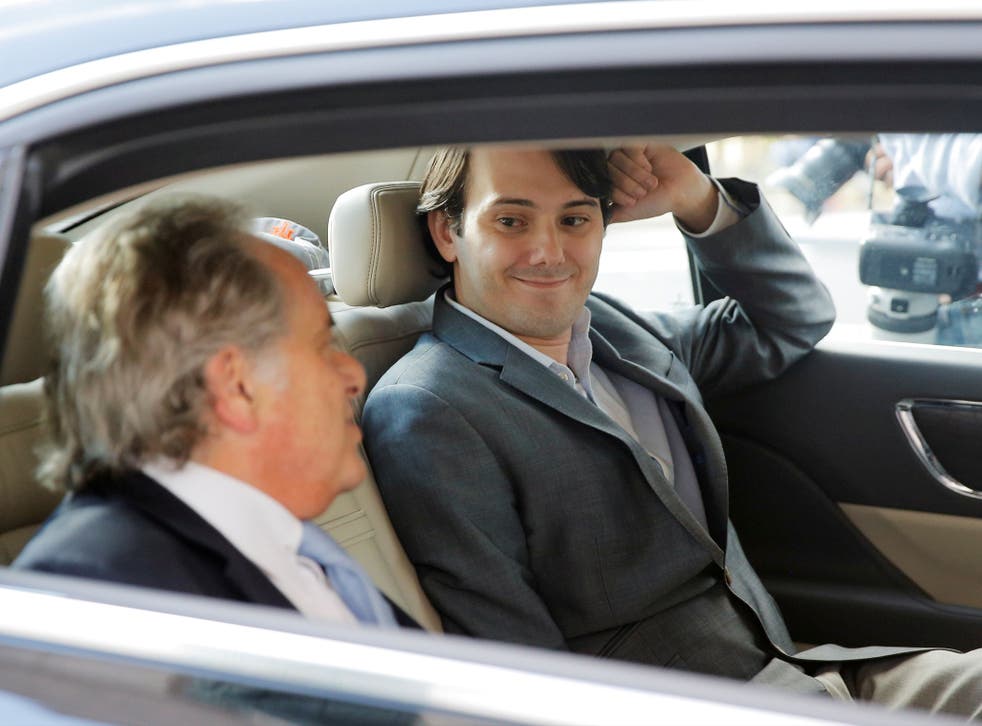 A defendant described as "the most hated man in America" is awaiting his fate and possibly up to 20 years in prison after a jury could not reach a verdict on the first day of his trial.
Martin Shkreli achieved infamy in 2015 when he raised the price of a life-saving AIDS drug by around 5000 per cent as the CEO of Turing Pharmaceuticals. He said the need to gain profit for the company was "perfectly reasonable".
In an unrelated case now on trial, he has been accused of defrauding half a dozen investors about the size and performance of his hedge funds, and how well qualified he was to manage them. He was also accused of using his pharmaceuticals company, Retrophin, as a "piggy bank" to pay investors back and cover personal debt.
He has pleaded not guilty to eight counts of securities fraud and conspiracy to commit securities and wire fraud.
In closing arguments, his lawyer Benjamin Braf said he was a "good kid" who worked hard, was smart and did not intend to defraud anyone.
Federal prosecutor Jacquelyn Kasulis countered that the 34-year-old "knew exactly what he was doing", and that he "knowingly lied over and over again to his investors".
Shkreli smirks at questions
A former co-worker, Caroline Stewart, testified that he was a "scam artist" and "mentally unstable". One of his hedge funds imploded after a short trade failed and he ended up owing Bank of America Merrill Lynch $10 million.
Shkreli did not testify, but reportedly maintained jovial behaviour throughout the court case, talking with friends and cracking jokes on his social media.
He is also known for investing in hip-hop music, livestreaming his life on social media and trolling people online.
Despite being blocked from Twitter for trolling US journalist Lauren Duca, he wrote on Facebook: "My case is a silly witch hunt perpetrated by self-serving prosecutors. Thankfully my amazing attorney sent them back to junior varsity where they belong. Drain the swamp. Drain the sewer that is the DOJ. MAGA."
The trial started in June and the jury is made up of seven women and five men.
Just after 5pm, they sent out one note, asking how much longer they were expected to work that day. They were told they were expected to work at least until 5.15pm the following day.
Join our new commenting forum
Join thought-provoking conversations, follow other Independent readers and see their replies