Megan Short: Man killed wife and children in murder-suicide after she threatened to leave
Megan Short had complained about suffering domestic abuse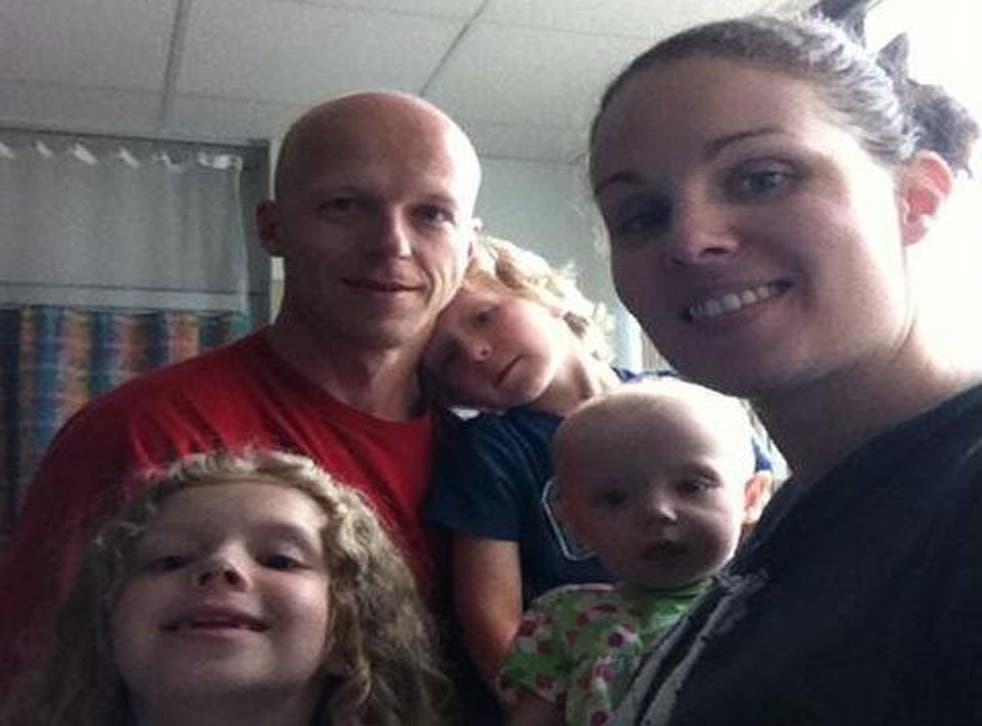 Police have confirmed that a real estate agent killed his wife, their three children and the family dog, before turning his gun on himself. Mark Short carried out the murder suicide on the day his wife was planning to leave him, after complaining about domestic abuse.
Police said on Monday that Mr Short, 40, shot his wife, Megan, and their three children - eight-year-old Lianna, five-year-old Mark Jr. and two-year-old Willow - on August 6 at the the family's home in Sinking Spring, Pennsylvania.
Officials said that three weeks earlier, police were called to the Short's home for a domestic dispute, but no charges were filed. Police said Ms Short, 33, said she was afraid of her husband and officers told her how to obtain a protection-from-abuse order. She declined to do so, police said.
Police said a note was found in home's dining room and a handgun was found next to Mr Short body. The note was written by Mr Short "most likely after" the killings of his family, said Berkshire County District Attorney John Adams.
In the note, Mark Short Sr. admitted to purchasing a gun and killing his family, Mr Adams said, according to the Morning Call.
"This was a very, very unfortunate incident," Mr Adams said at a news conference. "Leaving an abusive relationship is often a very dangerous time for a victim."
Mr Short's relatives said that he took his wife and to Disney World in February in hopes of improving his relationship with his wife and convincing her to stay together. That did not help, though, the relatives said, Ms Short still planned to leave.
A week before the killing, Ms Short wrote on social media that she needed people to help her move out on 6 August
Peru protesters call for end to domestic violence
A neighbour who saw the post, Angie Burke, told the Reading Eagle, that she saw emergency vehicles outside the family's home at the weekend and her "heart sank".
"I walked down there to see if anybody had any news. Then I came back here and tried to put on my happy face," she said.
In the US, one in four women will be victims of domestic violence at some point in their lifetime.
About 4,000 women are killed by their current or former partners every year. Three quarters of those deaths occur while the women attempt to leave the relationship or have already left, according to Domestic Abuse Shelter, a group working against domestic violence.
Register for free to continue reading
Registration is a free and easy way to support our truly independent journalism
By registering, you will also enjoy limited access to Premium articles, exclusive newsletters, commenting, and virtual events with our leading journalists
Already have an account? sign in
Register for free to continue reading
Registration is a free and easy way to support our truly independent journalism
By registering, you will also enjoy limited access to Premium articles, exclusive newsletters, commenting, and virtual events with our leading journalists
Already have an account? sign in
Join our new commenting forum
Join thought-provoking conversations, follow other Independent readers and see their replies