California state senator demands to see Melania Trump's immigration documents
Renewed focus on status of First Lady as President's 'travel ban' sparks uproar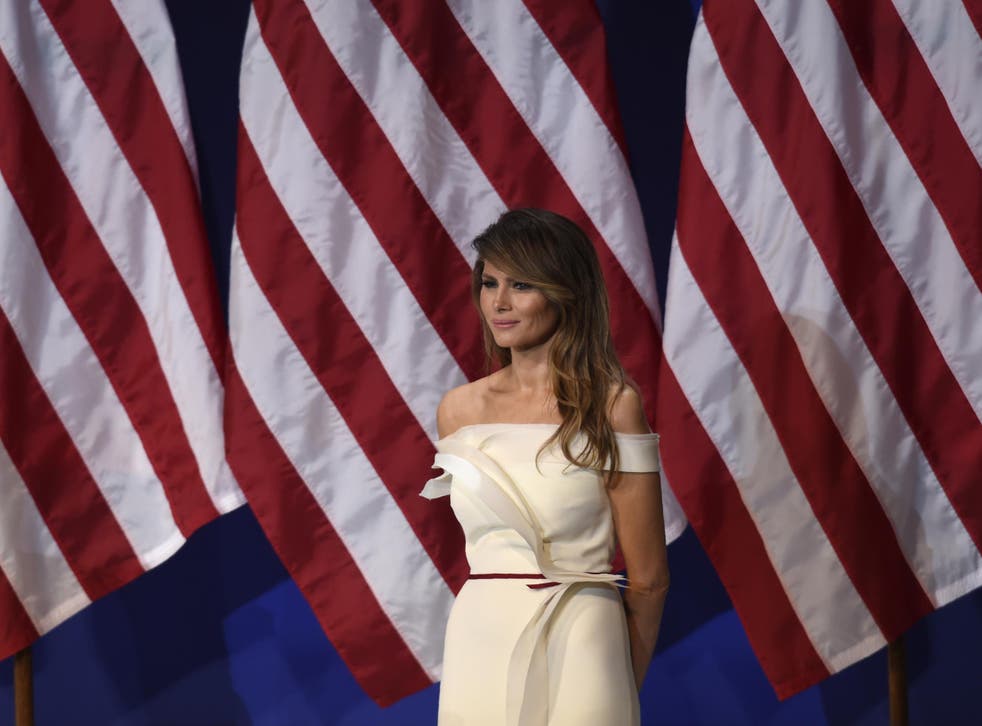 A California state senator has called for the White House to release Melania Trump's immigration documents as part of an objection to President Donald Trump's hardline immigration policies.
Nancy Skinner, a Democrat, made the call in reaction to the leader's executive order to restrict funds to "sanctuary cities"— areas controlled by local authorities that refuse to enforce federal immigration policies.
The order was later dwarfed in significance by Mr Trump's "Muslim ban". The measure – which bars travellers from several Muslim-majority nations from the US – has drawn international condemnation and sparked mass protests.
Protesters against Trump's 'Muslim ban' gather in London
Ms Skinner, who made the request in the state capitol, told Politico California: "No one in the Trump operation has released any of the documentation to indicate what was the circumstance, or whether she [Ms Trump] had full legal status.
"We only know they had a lawyer look at whatever papers she chose to give."
The immigration status of Slovenian-born Ms Trump – who travelled to the US in 1996 to pursue her modelling career – has previously come under intense scrutiny. An investigation by The Associated Press in November found that the First Lady was paid for 10 modelling jobs in the US before she had the right to work there.
The controversial orders Donald Trump has already issued

Show all 9
Ms Trump, who received her green card in March 2001 and became a US citizen five years later, has insisted that she arrived in the country legally and that she never violated her immigration conditions.
During the Presidential campaign, she made references to her relocation while defending her husband's strict immigration proposals.
In August, Mr Trump claimed his wife had "got it so documented" and vowed to hold a news conference to address the issue in the weeks that followed. The event that has yet to take place.
One member of the Republican National Committee, Harmeet Dhillon, dismissed Ms Skinner's request as "a cheap trolling tactic", Politico reported.
Mr Trump fired his acting Attorney General on Monday night after she refused to defend his "Muslim ban", an executive order that stops refugees, as well as migrants from Muslim nations, from entering the US.
The President said the country's top law-enforcement officer, who had served as deputy general under the leadership of Barack Obama, had betrayed his administration.
Join our new commenting forum
Join thought-provoking conversations, follow other Independent readers and see their replies