Melania Trump: 250,000 sign petition demanding First Lady move to White House or pay for Trump Tower security
Living arrangements represent drain of between $127,000 and $146,000 a day of taxpayers' money
Tom Embury-Dennis
Tuesday 04 April 2017 13:45 Comments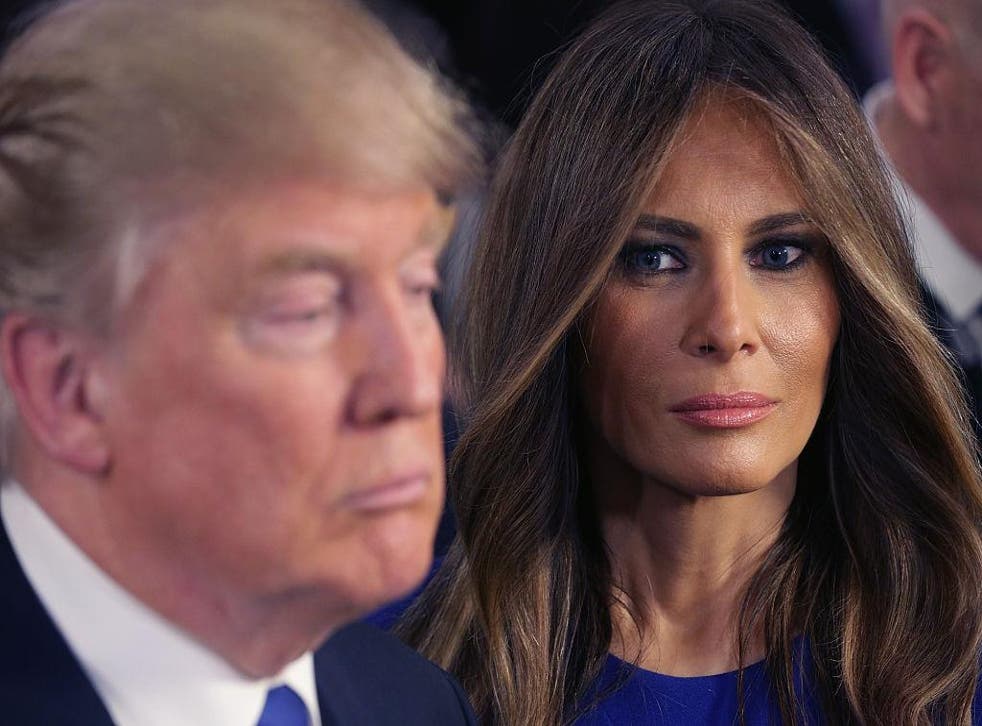 More than 250,000 people have signed a petition demanding Melania Trump moves to the White House or pay for her own security costs.
The First Lady is currently living separately from the US President in Trump Tower.
It costs between $127,000 and $146,000 (£101,000 and £116,000) a day of taxpayers' money "to protect the First Lady and her son while they reside in Trump Tower," according to an NYPD letter sent to members of the New York delegation to Congress.
The petition states: "The US taxpayer is paying an exorbitant amount of money to protect the First Lady in Trump Tower, located in New York City. As to help relieve the national debt, this expense yields no positive results for the nation and should be cut from being funded."
Having received more than its goal of 150,000 signatures, the petition will now be sent to the US Senate, as well as Senators Bernie Sanders and Elizabeth Warren.
People who signed the petition have left comments condemning the "extravagance" of the Trump family lifestyle.
Jodi Quesnell, from Wyoming, wrote: "If she chooses to live apart from her husband, the American taxpayer should not pick up the tab! They can afford to pay for the extravagance of living apart. The tax payers have provided a perfectly acceptable home which has met the needs of every other previous president."
This is what Melania has to say about her sex life with Trump
Another signatory, Lyn Siegel, wrote: "Every first lady has lived in the white house. We pay enough for Trump's golf trips."
Carolyn Maloney, a New York Congresswoman, said in a statement in February that the city's taxpayers should not be forced to pay for a "national security obligation" and that "Congress must provide city taxpayers a full reimbursement."
Sevnica: Melania Trump's home town

Show all 18
Donald Trump has been criticised in recent weeks after taking 12 golfing breaks since his inauguration 10 weeks ago. According to an analysis by Politico, each trip costs the taxpayer around $3 million (£2.4 million).
Register for free to continue reading
Registration is a free and easy way to support our truly independent journalism
By registering, you will also enjoy limited access to Premium articles, exclusive newsletters, commenting, and virtual events with our leading journalists
Already have an account? sign in
Join our new commenting forum
Join thought-provoking conversations, follow other Independent readers and see their replies