Mexican authorities looking to question Sean Penn over 'El Chapo' Rolling Stone interview
The Mexican Attorney General is seeking to interview Penn to shed more light on how El Chapo evaded the law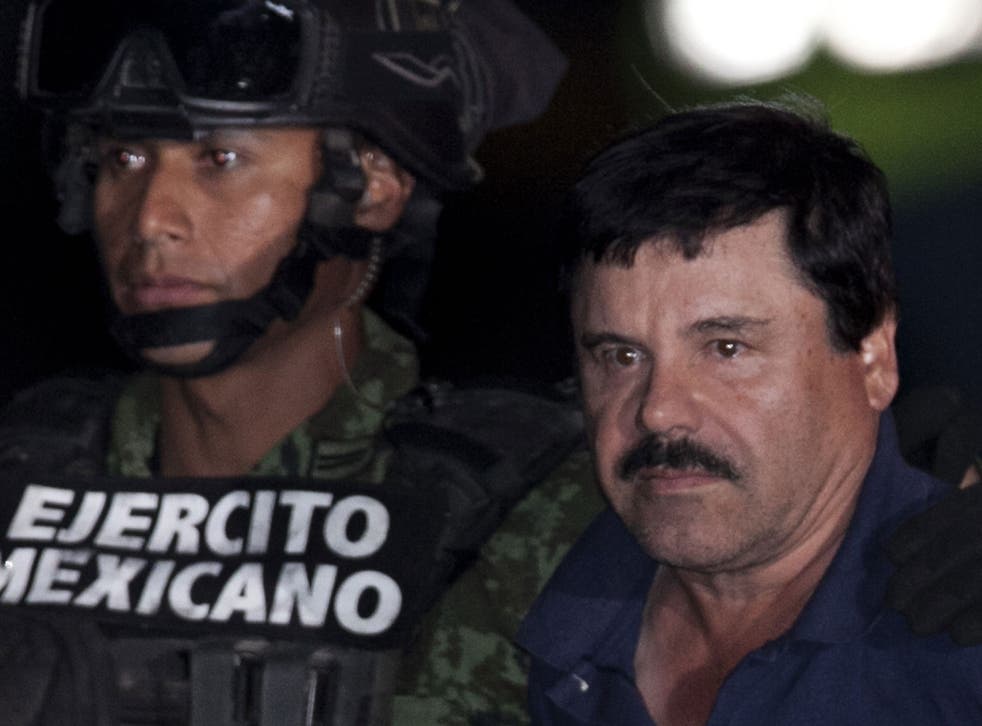 Mexican authorities are looking to question American actor Sean Penn, after he met with escaped drug kingpin Joaquin 'El Chapo' Guzman to conduct a recently-published interview for Rolling Stone magazine.
An official told AFP that the attorney general's office wanted to question the actor in order to "determine responsibilities," but refused to provide more details. It is not clear whether authorities think Penn has committed a crime.
Penn's interview with El Chapo was published on Saturday, and was purportedly held at a secret hideout in northern Mexico in October.
In the article, Penn describes the stringent security measures he took in order to avoid leading the authorities to El Chapo, but apparently they were not enough.
A Mexican law enforcement official told the Associated Press it was the Penn interview that led authorities to Guzman in a rural part of Durango state in October.
This claim remains unconfirmed, but on Friday, Mexican Attorney General Arely Gomez said it was Guzman's contact with actors and producers about a possible film based on his life helped give law enforcement a lead that eventually led to his capture.
Penn mentions in the Rolling Stone article that Guzman was interested in having a film about him made, and said he wanted Mexican actress Kate del Castillo, who facilitated the meeting between the two men, involved in the project.
"He was interested in seeing the story of his life told on film, but would entrust its telling only to Kate," wrote Penn, who appears in a photo posted with the interview shaking hands with Guzman.
There was no immediate response from Penn's representatives to the Mexican official's comments.
Inside Mexico's top drug lord El Chapo's hideout

Show all 4
After a daring tunnel escape from a high-security Mexican prison on 11 July, his second prison break, Guzman hid in a house in the city of Los Mochis, on the west coast of Mexico.
He was captured on 8 January in an operation conducted by Mexican special forces soldiers, the Mexican army and the federal police.
Now, Guzman faces extradition to the USA, to stand trial over his smuggling of billions of dollars of drugs from South America to the US over the years.
Despite having shipped an estimated 500 tons of cocaine to the US since the start of his career, Guzman denied he had anything to do with the problems of drug addiction, telling Penn: "The day I don't exist, [drug addiction is] not going to decrease in any way at all."
However, speaking in a video interview, he did concede that drugs can be harmful, saying: "Well, it's a reality that drugs destroy."
Additional reporting by the Associated Press.
Register for free to continue reading
Registration is a free and easy way to support our truly independent journalism
By registering, you will also enjoy limited access to Premium articles, exclusive newsletters, commenting, and virtual events with our leading journalists
Already have an account? sign in
Register for free to continue reading
Registration is a free and easy way to support our truly independent journalism
By registering, you will also enjoy limited access to Premium articles, exclusive newsletters, commenting, and virtual events with our leading journalists
Already have an account? sign in
Join our new commenting forum
Join thought-provoking conversations, follow other Independent readers and see their replies