Mexico captures notorious leader of ruthless Knights Templar drugs cartel
Servando 'La Tuta' Gomez was and one of the most wanted men in the country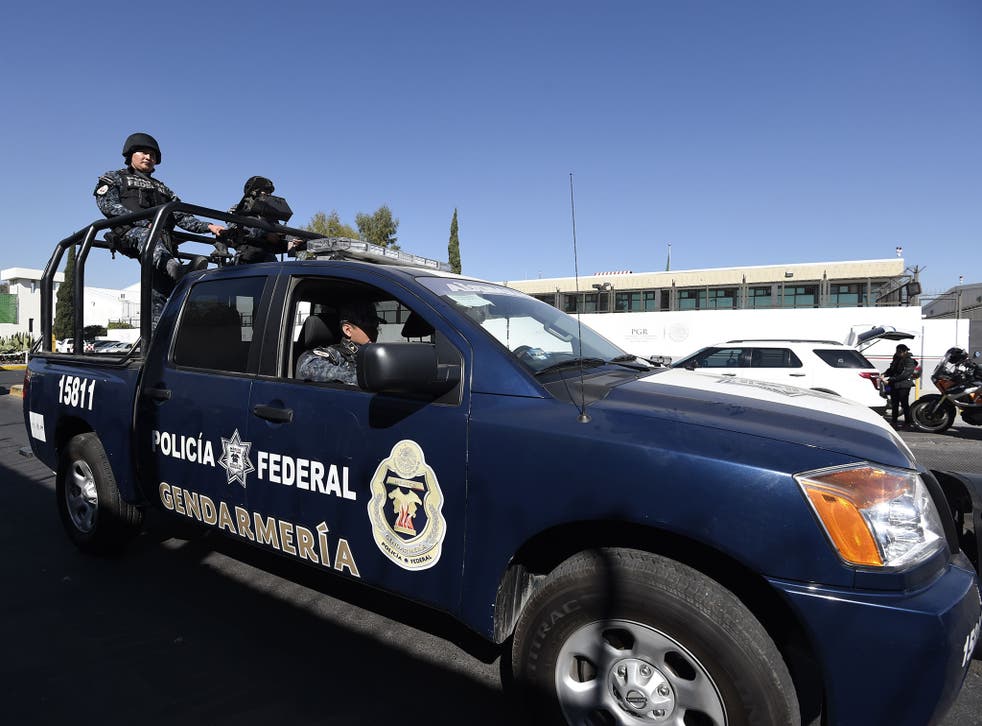 Authorities in Mexico said they had scored a major victory in their long war against the drug cartels with the arrest of Servando "La Tuta" Gomez, the leader of the feared Knights Templar syndicate in the western state of Michoacan and one of the most wanted men in the country.
Mr Gomez was being transferred yesterday from the state capital, Morelia, where he was captured, reportedly without a single shot being fired, to Mexico City where he was expected to make a "declaration" before being placed in custody. The government had offered a 30 million pesos bounty (£1.3m) for anyone helping to lead to his arrest. He is wanted in the United States for distribution of illegal drugs.
Michoacan has suffered disproportionately in recent years as the Knights Templar, under Mr Gomez's command, emerged from another cartel, La Familia Michoacana. With shocking speed, it imposed its ruthless rule across the state and even took control of its main port allowing it to expand its coffers with profits from iron ore mining.
Its seeming impunity was challenged, however, when vigilante groups, made up in part by farmers, ranchers and members of smaller rival cartels, began taking it on, creating a struggle for power that soaked the state in yet more violence. At the start of last year, President Enrique Pena Nieto sent the armed forces into the state to try to end the conflict and bring down Mr Gomez's organisation.
Mr Gomez, 49, formerly a teacher and father to at least seven children, cut an unusual figure as a drug lord, often seeking the limelight, making speeches on YouTube railing against government corruption and giving media interviews. He told Channel 4 News last October that he planned never to be taken alive. "I am not going to give myself up," he said. "I am going to fight until the end." His arrest comes roughly one year after the authorities seized another prized target, Joaquin "Shorty" Guzman, of the Sinaloa cartel.
Mexican druglord boasts lavish lifestyle on Instagram

Show all 7
For President Pena Nieto, the taking of Mr Gomez is a desperately needed fillip as he contends with deepening fury over the lack of order, triggered in particular by the disappearance and assumed killing of 43 trainee teachers in the state of Guerrero five months ago. A demonstration by teachers over the case and also about pay levels in Acapulco this week left one person dead. Officials in Mexico City said yesterday that the country's attorney general, Jesus Murillo, was to step down after coming under criticism of his handling of the case of the missing teaching students.
Mr Gomez is wanted in the US for trafficking cocaine. The net had been closing in on him for days, local reports said, as authorities began seizing property associated with him and arresting people said to have ties to him.
Join our new commenting forum
Join thought-provoking conversations, follow other Independent readers and see their replies