Mexico's federal police chief sacked by Enrique Pena Nieto following report alleging cartel executions
Penã Nieto decided to dismiss Galindo to make way for a transparent investigation into the allegations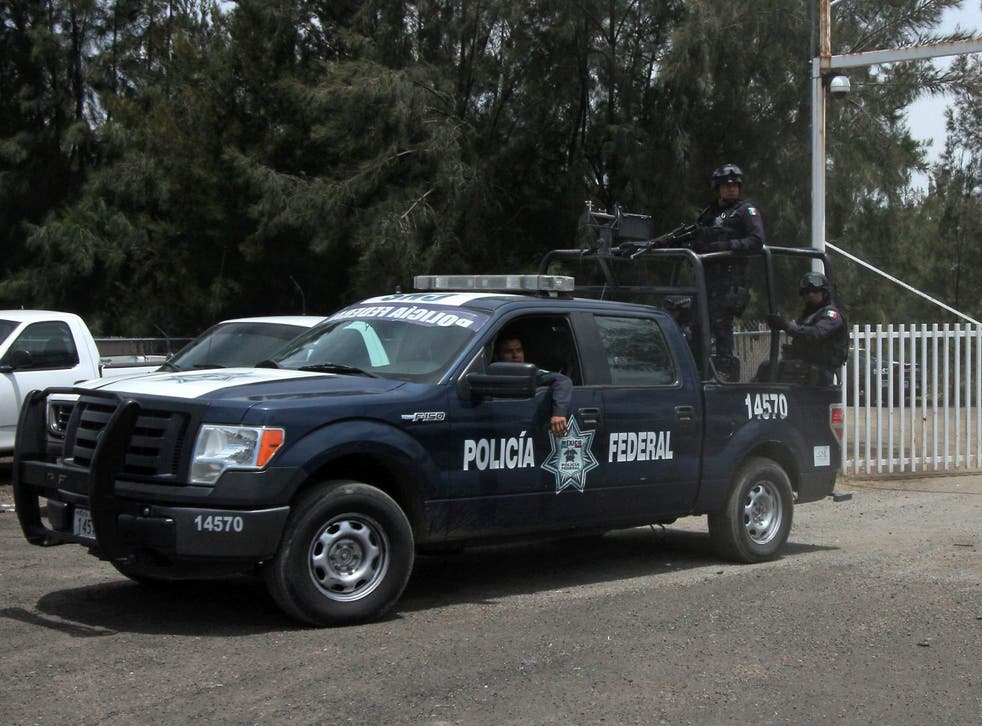 Mexico's top police chief has been dismissed after a scathing report by the country's human rights commission alleged the federal police executed at least 22 people on a ranch last year.
President Enrique Peña Nieto decided to remove federal police chief Enrique Galindo after the National Human Rights Commission released their report to allow for a more transparent investigation into the alleged events, the Associated Press reported.
"In light of the recent events and on instructions of the president, Police Commissioner Enrique Galindo has been removed from his position," Interior Secretary Osorio Chong announced. "That is with the objective of facilitating that the corresponding authorities carry out an agile and transparent investigation in full view of citizens."
In their report, the NHRC said that Mexico Federal police killed at least 22 suspected drug cartel members in a remote ranch in Michoacan in May 2015. Police then allegedly moved the bodies and planted guns on the victims to corroborate their reports.
Mexico protests: Teachers vow to fight reforms
"The investigation confirmed facts that show grave human rights violations attributable to public servants of the federal police," said commission President Luis Raul Gonzalez Perez at an 18 August conference.
Of the 22 killed, investigators found two instances of torture and four deaths caused by excessive force. Thirteen had been shot in the back.
In addition to the suspects killed in the incident, the report said some 40 civilians died by bullets.
Mr Galindo and Mexican National Security Commissioner Renator Sales denied any wrongdoing on part of the police – but still accepted the recommendations put forth by the commission.
"The use of weapons was necessary and proportional against the real and imminent and unlawful aggression," Mr Sales said when the NHRC released their report. "That is to say, in our minds they acted in legitimate defence."
The deaths occurred during a police operation against the Jalisco New Generation cartel – a rival of the more well-known Sinaloa cartel, led by Joaquin "El Chapo" Guzmán. Police claimed they had taken fire from a truck that led them to the ranch.
However, the commission found no evidence to corroborate that claim, and believe the police opened fire arbitrarily – including 4,000 shots fired from a helicopter.
Mexico federal police received major criticism following their inconsistent account when violence broke out at a teacher's strike in Oaxaca. Police originally claimed that gunfire had come from people from outside the protest, before Mr Galindo confirmed that armed officers were, in fact, at the demonstration.
Register for free to continue reading
Registration is a free and easy way to support our truly independent journalism
By registering, you will also enjoy limited access to Premium articles, exclusive newsletters, commenting, and virtual events with our leading journalists
Already have an account? sign in