Man crossing Mexico border collapses and dies in US custody
He was travelling with his daughter, whose age is unknown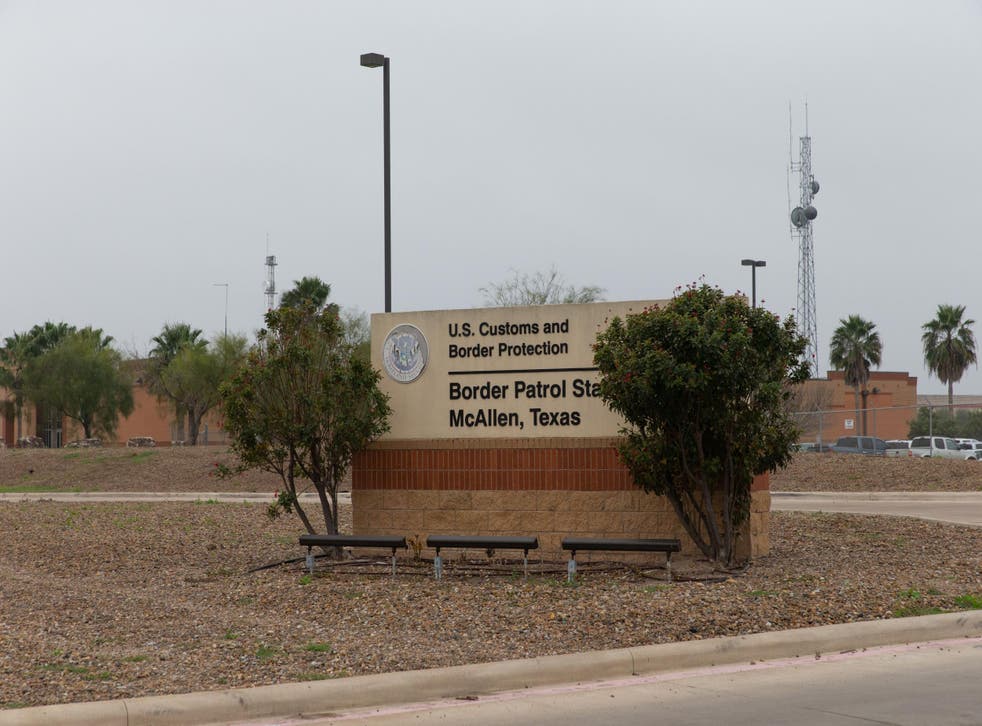 A man crossing the US-Mexico border collapsed at a border station and later died at a hospital, officials said on Saturday.
The 43-year-old, who has not been named, was originally from El Salvador. He was accompanied by his daughter, whose age is not known.
A law enforcement official to the Associated Press that the man had been held about a week at the Rio Grande Valley central processing centre in McAllen, Texas. He had been medically checked, and had health issues. Congress and the inspector general for the Department of Homeland Security have been notified of his death, as has the El Salvadorean government, according to a statement from US Customs and Border Protection.
The statement said the cause of his death is unknown, and that a review is underway.
At the time of the statement, his daughter was still in US Border Patrol custody, but officials had requested an expedited transfer to a shelter run by the agency that manages children who cross the border alone.
She will be held in a shelter until she is released to sponsor, a process that could take weeks. The anonymous official who spoke to the AP could not say more.
The facility where she is being held is holding over 15,000 people, 9,000 more than its 4,000-person capacity. The unsafe and unsanitary conditions inside the stations, which were meant to be in place for temporary holding, persist, according to attorneys and advocates who have visited the centre.
Teens and children are only supposed to be held for 72 hours, but they are often held for several days or weeks. Even with expedited processing, it is unclear how long the daughter will remain at the McAllen facility.
At least two other adults and five children have died in custody since December, including a teenage boy who died from the flu and had been at the central processing centre in McAllen last month. More than two dozen others were sick with flu in an outbreak there in May, and the facility was briefly shut down and sanitised.
Trump prototypes for Mexico border wall demolished in California

Show all 20
Last week, a photo of a man and his infant daughter, also from El Salvador, drowned in the Rio Grande shocked many in America. Democratic demands to send emergency aid to help alleviate the inhumane conditions at the border were shot down by Republican Mitch McConnell in the Senate, whose revised bill, which left out safety precautions for children, was approved by Democrat Nancy Pelosi in the House shortly after it came before her.
Support free-thinking journalism and attend Independent events
Join our new commenting forum
Join thought-provoking conversations, follow other Independent readers and see their replies