Michael Brown's death inspires 40 new state laws across 24 states
'Right now, all law enforcement has an image problem'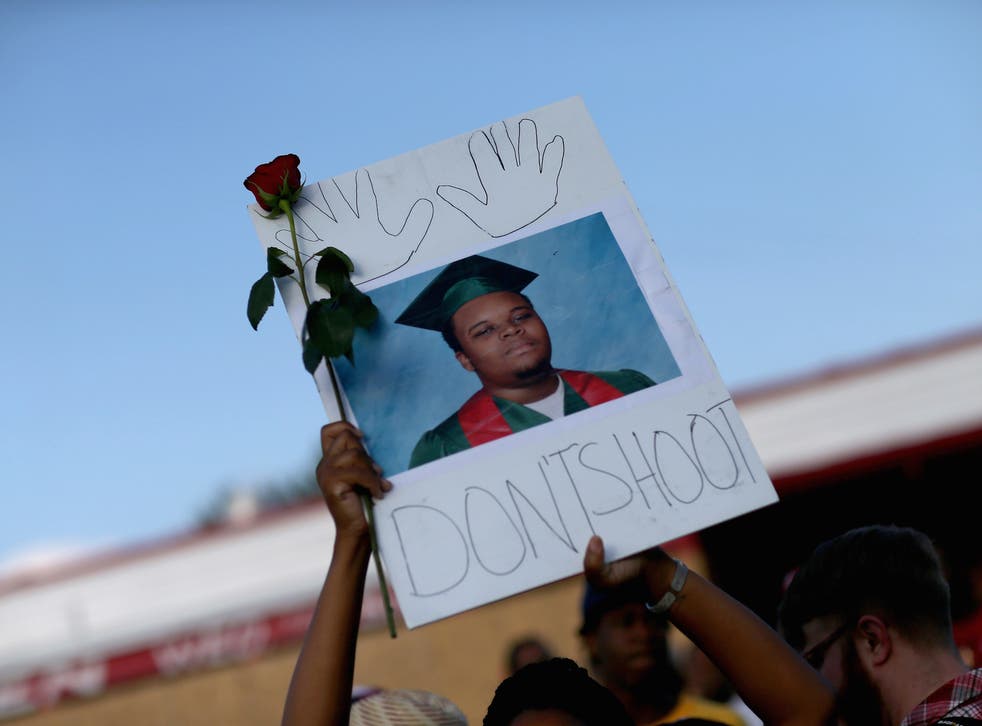 An analysis by the Associated Press found that 24 states passed 50 new laws in the aftermath of Michael Brown's death, an unarmed teenager killed by a white police officer in 2014.
The report found that 40 new measures to curb police violence have passed regarding officer-worn body-cameras, training against racial bias, independent investigations when lethal force is used and limits on military equipment for local police departments.
Still, many states failed to take any action at all.
Missouri Senator Maria Chappelle-Nadal said told the AP that her state "has not done much" at all — she was one of the protesters tear-gassed by officers. "We have a bunch of chumps who are elected right now who are more comfortable keeping the status quo."
Rocks and bottles were thrown at police as riots broke out following the 9 August 2014 fatal shooting of 18-year-old brown. A grand jury chose not to indict former officer Darren Wilson, who's yet to find another policing job. The police response has been highly criticised by the Justice Department as officers shot rubber bullets and tear-gas at demonstrators — including women, children and journalists.
Reginald Jones-Sawyer, a Los Angeles Democrat, said that: "Right now, all law enforcement has an image problem."
Assemblyman Jones-Sawyer's budget is to spend $1 million on a project to outfit Highway Patrol officers with body cameras: "They've got to show that they can police their own." he said.
With racial violence plaguing cities across states such as Baltimore, Charleston, Cleveland and New York, activists and critics of police continue to call for economic reforms as well as more police regulations.
Ezekiel Edwards, a director at the ALCU, told the news organisation that education, employment and opportunities for growth are needed for true progress to occur.
"There's been a tremendous amount done over the past year but there is a massive amount of work that is left to do going forward."
Join our new commenting forum
Join thought-provoking conversations, follow other Independent readers and see their replies