Michael Slager: Judge grants bail to former police officer charged with murder of unarmed black man Walter Scott
Walter Scott was shot and killed last April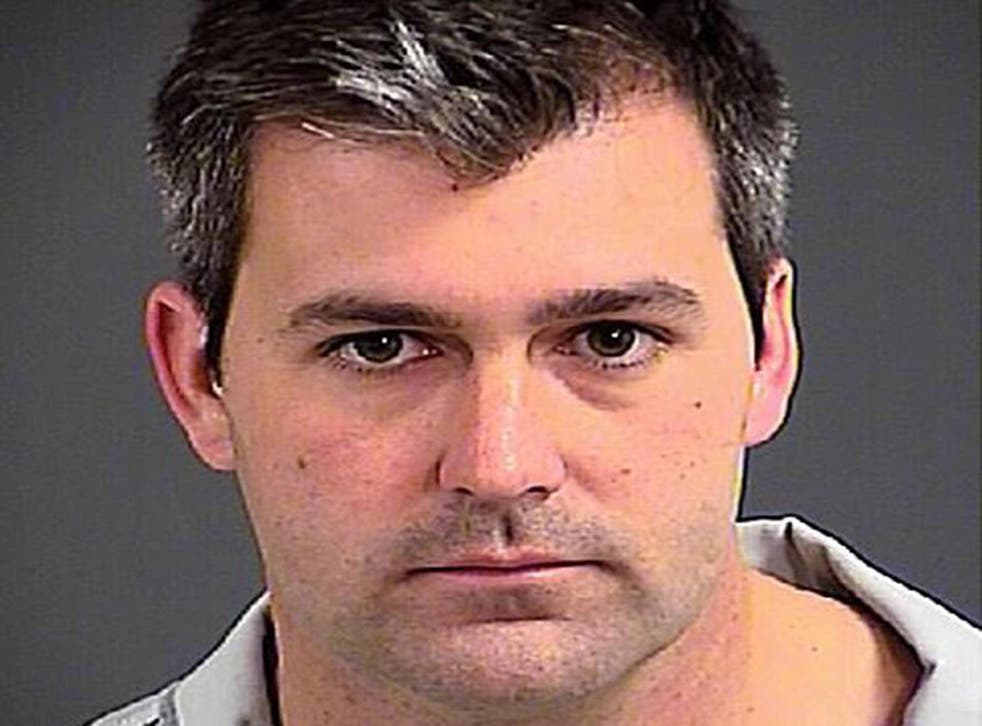 A judge has granted bail to Michael Slager – the former South Carolina police officer who was caught on video shooting dead an unarmed black motorist.
Circuit judge Clifton Newman in Charleston agreed to a $500,000 bond for Mr Slager and set the date of 31 October for the trial to start. The Associated Press said that for now Mr Slager remained in custody and it was not immediately clear when he would be released.
Mr Slager was charged with the killing of Walter Scott in North Charleston last April, an incident that was graphically captured on cell phone footage.
Walter Scott, the father of the slain man, also addressed the judge, saying he often goes to the cemetery to visit his son's grave.
"If we let him out, he's going to go home to see his wife and children. All I can look at is a pot of flowers," he said.
Lawyers for Mr Slager, 34, who faces between faces 30 years to life without parole if convicted, said they were ready to go to trial in the spring.
However, prosecutor Scarlett Wilson is also prosecuting Dylann Roof, the white suspect in the killing of nine black parishioners at a Charleston church, in a July trial.
She said a state supreme court order prevents her from trying other cases before that one. As a result, Mr Slager's lawyer, Andy Savage, said his client would face 11 more months of incarceration if he was not granted bail. He has been held in solitary confinement since his arrest last April.
Mr Newman issued his order after an hour-long hearing.
"These are difficult issues," he said, according to the AP. "These are excruciating issues for the court to deal with."
Join our new commenting forum
Join thought-provoking conversations, follow other Independent readers and see their replies