Mike Bloomberg: Billionaire 'to enter Democratic race for president' if Joe Biden drops out
Another man who once held an important job would like to be president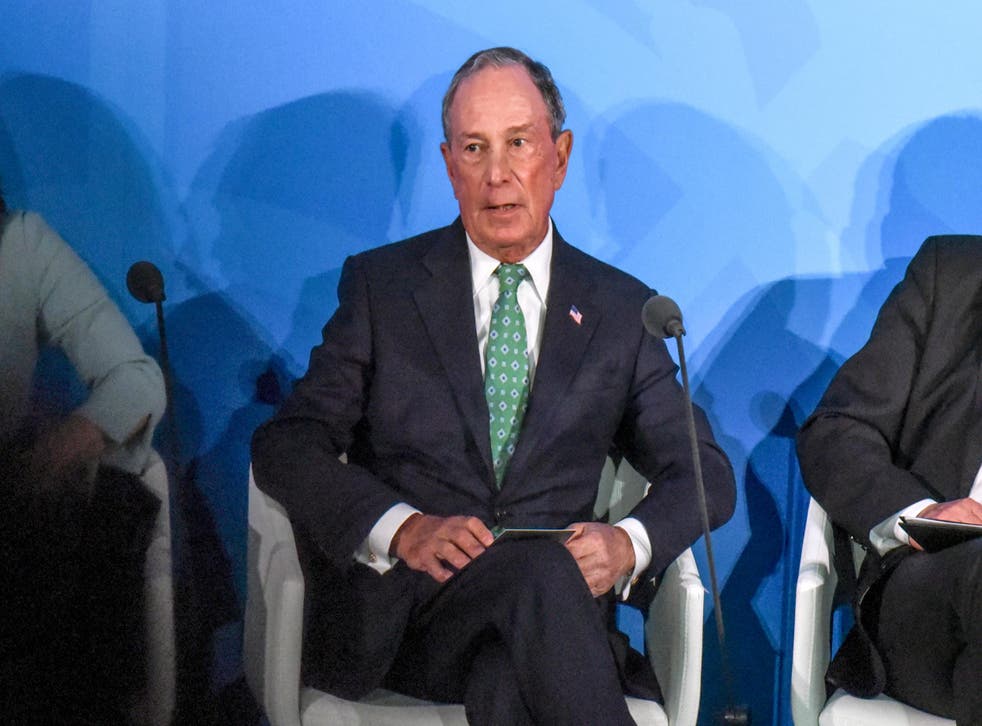 Michael Bloomberg, the billionaire and former mayor of New York, is considering running for president if Joe Biden drops out, according to sources familiar with his thinking.
An anonymous source close to Mr Bloomberg, who served as mayor from 2002 to 2013, told CNBC that the presidency is "something he wants," adding that "he has not been shy about that."
Like the current mayor of New York, the billionaire, who is 77, has in the past been very vocal about his desire to be president of the United States, despite never gaining much support for this from voters in any state.
In 2012, he was rumoured to be considering a run against then-president Barack Obama, which he did not do.
Mr Bloomberg then attempted to stir up support for a 2016 run for president, but announced during the primary that he would not run.
Trump impeachment: Who's who in the Ukraine scandal

Show all 26
Now, Mr Bloomberg is reportedly determined to run if Mr Biden, who is being trailed closely by senator Elizabeth Warren in polls, drops out.
Mr Biden's campaign has been burdened by his frequent gaffes, as well as stories from his past. His health has also been called into question.
Now, Mr Biden's son Hunter is also at the centre of president Donald Trump's attempts to enlist Ukraine's help in stirring up dirt to defeat Democrats in the 2020 election, according to a complaint made by an anonymous whistleblower in September.
Mr Bloomberg has not endorsed any candidate.
He told CBS's Face the Nation in August that Mr Biden would have to "earn his spurs" to win the Democratic nomination.
"No, I think — and Joe would certainly tell you — that he's not a lock for the nomination," he said at the time. "There are 20 candidates, of which the majority of them have a really legitimate chance."
Many men with past or current jobs in government, including Pete Buttigieg, the mayor of a town in Indiana, and Beto O'Rourke, who served three terms in Congress before losing a senate race in Texas, have joined this year's Democratic primary, often to frustration and confusion. Mr Bloomberg would likely join this perplexing category, should Mr Biden drop out, and he decide to run.
Register for free to continue reading
Registration is a free and easy way to support our truly independent journalism
By registering, you will also enjoy limited access to Premium articles, exclusive newsletters, commenting, and virtual events with our leading journalists
Already have an account? sign in
Register for free to continue reading
Registration is a free and easy way to support our truly independent journalism
By registering, you will also enjoy limited access to Premium articles, exclusive newsletters, commenting, and virtual events with our leading journalists
Already have an account? sign in
Join our new commenting forum
Join thought-provoking conversations, follow other Independent readers and see their replies