Hundreds plan 'gay dance party' at the house of Vice President-elect Mike Pence
Mr Pence has a long record of opposing LBGT rights 
Andrew Buncombe
New York
Tuesday 17 January 2017 15:54 Comments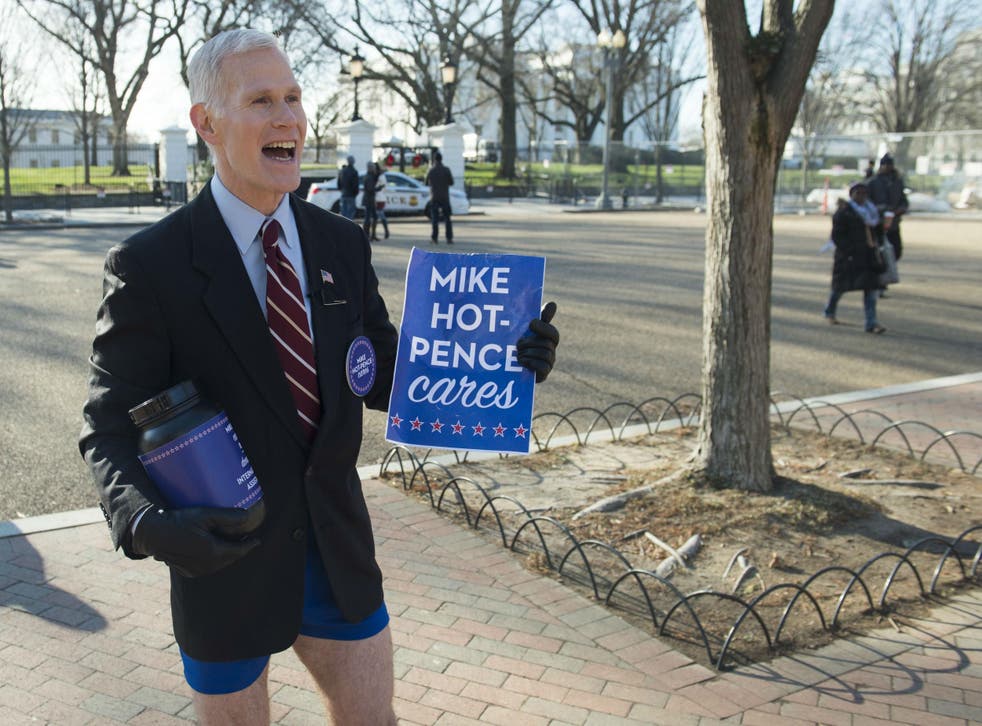 It is an understatement of some measure to say that Vice President-elect Mike Pence is not thought of favourably by many members of the LGBT community.
Over the years, the congressman and governor has claimed same-sex couples represented "societal collapse", he has opposed laws to prohibit discrimination against gay people, supported so-called conversion therapy, and said that being gay was a personal choice.
Now, activists in Washington are organising a "queer dance party" outside his home, as the city prepares for the inauguration of Mr Pence and Donald Trump.
"The homo/transphobic Mike Pence has graciously invited us to shake our booties and bodies in front of/around his house in Chevy Chase," says a message posted on the Facebook page of WERK for Peace.
"We plan on leaving behind [biodegradable] glitter and rainbow paraphernalia that he can NEVER forget. #WeAreQueer #WeAreHere #WeWillDance That's right, get ready to WERK it and tell Daddy Pence: homo/transphobia is not tolerated in our country."
Putin calls creators of Trump dossier 'worse than prostitutes'
The dance party is scheduled for Wednesday January 18 from 6-9pm. It is due to take place outside the property that Mr Pence and his family are renting in the Chevy Chase neighborhood of the city.
One of the organisers, Firas Nasr, told The Independent: "We are sending a clear and simple message to Mike Pence and other homo/transphobic individuals: Your bigotry is not welcome or tolerated in our city or in our country. What is welcome, on the other hand, is love, courage, connection, movement, progress, healing, and justice. This is what we stand for."
Once he becomes vice president, Mr Pence will move into his official residence at the US Naval Observatory.
Pink News reported that last month a man who looks like Mr Pence, said he would use his looks tight hot pants to raise money for pro-LGBT group.
Mike Hot-Pence, whose real name is Glen Pannell, (above) wears a suit and tie on top, and hot pants below.
He has been collected hundreds of dollars for the LGBT charity the Trevor Project, Planned Parenthood and the Natural Resources Defense Council.
Register for free to continue reading
Registration is a free and easy way to support our truly independent journalism
By registering, you will also enjoy limited access to Premium articles, exclusive newsletters, commenting, and virtual events with our leading journalists
Already have an account? sign in
Join our new commenting forum
Join thought-provoking conversations, follow other Independent readers and see their replies