Mila Kunis harassed by anti-abortion activists angry she makes monthly Planned Parenthood donations in Mike Pence's name
Pence supporters called for people to make donations to pro-life organisations in the actor's name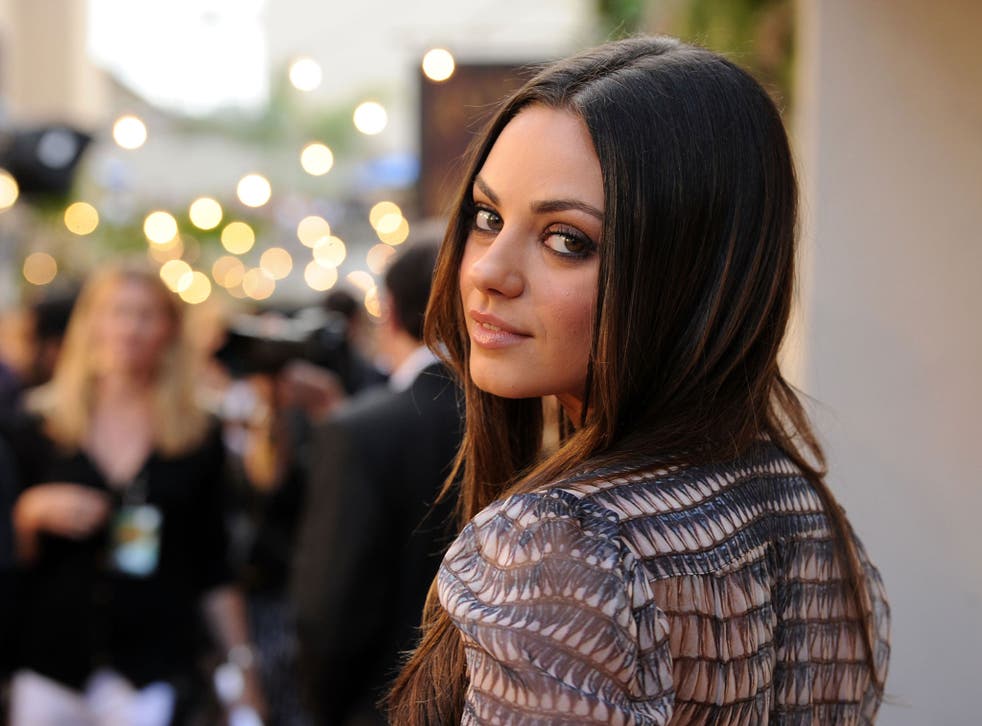 Mila Kunis has been harassed by anti-abortion activists since revealing she trolls US Vice President Mike Pence by donating to Planned Parenthood in his name once a month.
The actor, who is known for roles in That 70s Show and Ted, has set up a monthly donation to the reproductive healthcare charity in order to express her opposition to Mr Pence's restrictive policies on reproductive rights.
The devoutly Christian Republican is famed for his anti-abortion views and has previously vowed to relegate Roe vs Wade - the landmark Supreme Court decision which legalised abortion nationwide in 1973 - to the "ash heap of history, where it belongs".
But Pence supporters have hounded Kunis for her revelation and urged people to boycott Jim Beam – a whisky brand which the actor is the spokesperson for – and the hashtag "Boycott Beam" has gained increasing traction on Twitter.
Others went so far as to say people should make donations to anti-abortion organisations and the National Rifle Association, the largest gun lobbying group in the US, in Kunis' name.
But The Bad Moms actor, who was also subject to vitriolic abuse from Twitter users for donating to Planned Parenthood, anticipated the heavy criticism she would incur while revealing her monthly donation during an appearance on US talk show Conan last week.
She said: "This is when a lot of hate mail comes my way. I apologise if I'm offending anybody."
The 34-year-old said the donations were not a "prank" but were instead a "peaceful protest", adding: "I disagreed with some of the stuff that Pence was doing and was trying to do, and so as a reminder that there are women out there in the world who may or may not agree with his platform, I put him on a list of reoccurring donations that are made in his name to Planned Parenthood".
Donald Trump's international Presidential trips

Show all 22
Kunis continued: "Every month to his office, he gets a little letter that says an anonymous donation has been made in your name. I strongly disagree, and this is my little way of showing that. It's a peaceful protest."
But Kunis is not alone in making donations in his name – the organisation has received at least 82,000 donations in Pence's name as a response to his political agenda.
Mr Pence signed a bill in March 2016 which would have forced women in the state to hold funerals for their aborted foetuses but the legislation was later struck down by a federal judge.
A representative for Kunis did not immediately respond to request for comment.
Join our new commenting forum
Join thought-provoking conversations, follow other Independent readers and see their replies