Missing wildlife camera captures eagle selfie
The camera trap was meant to capture images of crocodiles in Australia, but a sea eagle mistook the device for something tasty to eat instead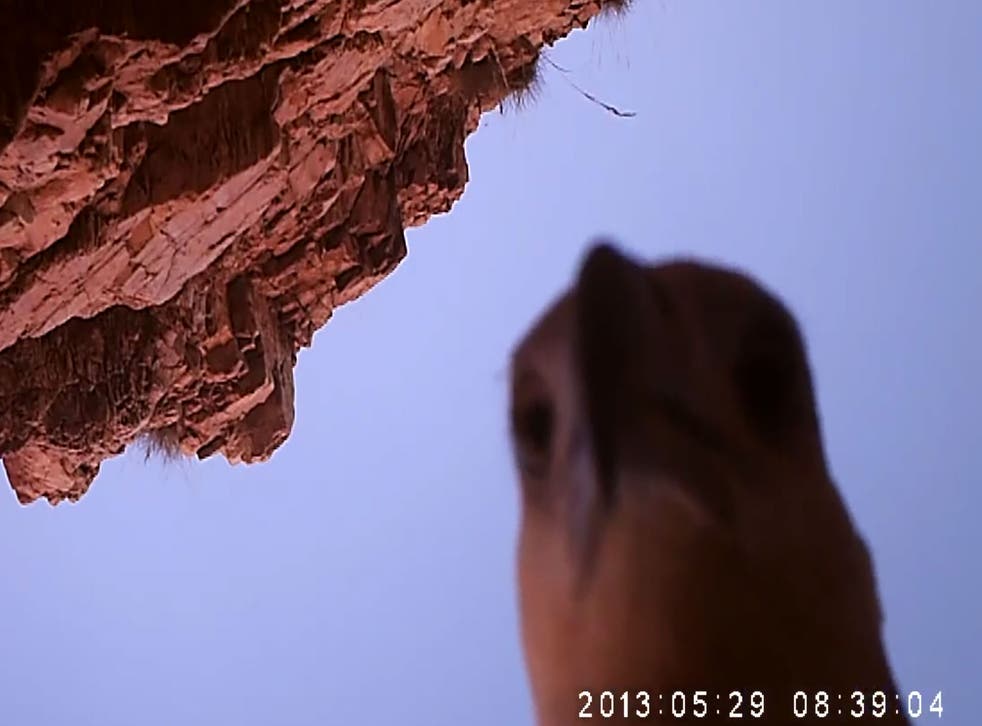 When a motion-sensitive camera trap set up next to the Margaret River in western Australia disappeared in May this year, the wildlife rangers responsible assumed that it had fallen into the water.
Weeks ago, however, the authorities received a phone call notifying them that the camera had been found nearly 70 miles away. The culprit? A juvenile sea eagle, trying to work out whether it could eat the strange contraption.
"It was pretty amazing because it's one of the first camera traps to ever get picked up," ranger Roneil Skeen told ABC news.
"They've had camera traps moved [by animals] before, but not taken off, like a flying camera you know? It was pretty cool so we were pretty shocked."
The camera had originally been set up to photograph fresh-water crocodiles, but rangers were instead greeted with short clips of an eagle carrying the device down a gorge.
The bird then takes a break, only to peer into the lens seconds later before giving the camera a couple of inquisitive taps with its beak and talons.
The rangers said next time they would bolt the camera down, but that they were lucky the eagle hadn't smashed the device – something they attribute to its young age.
"We knew it was a juvenile eagle because the adult sea eagles, once they get their food or their prey, they usually take it right up into the sky and drop it," said Skeen.
"But this one was still learning because he just took it near the cliff-side and he never dropped [it], he just put it down and started picking at it.
"An adult one would have flown it right up the top and yeah for sure it would have smashed that camera."
Join our new commenting forum
Join thought-provoking conversations, follow other Independent readers and see their replies