Manhunt underway for Missouri driver after a police officer was shot and killed
Police have identified the suspect as 39-year-old Ian McCarthy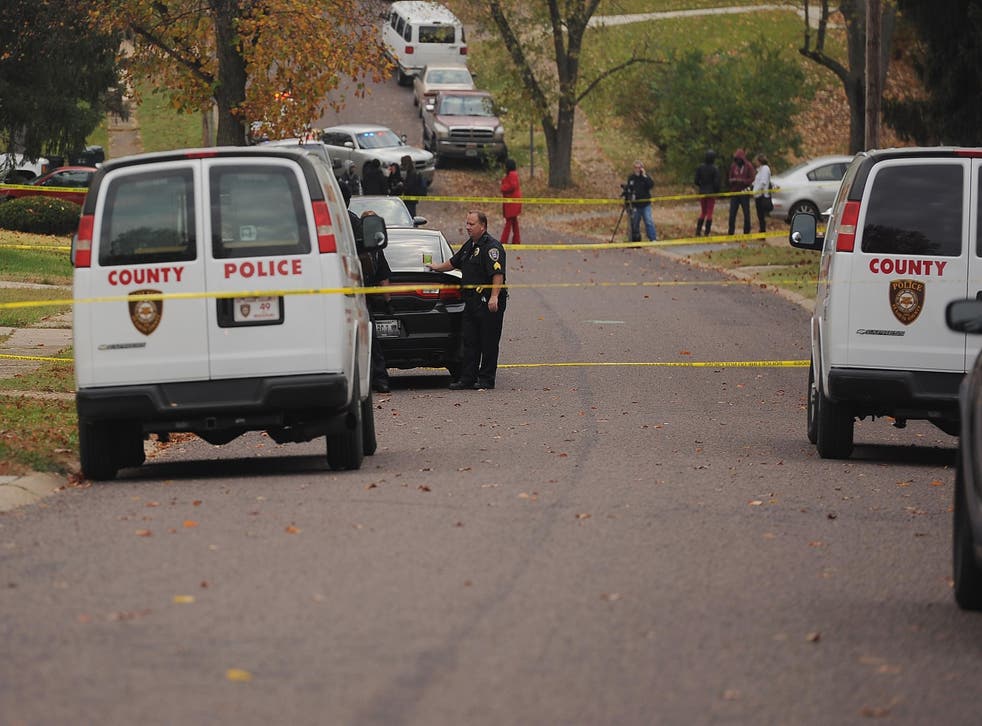 A manhunt is underway in Clinton, Missouri after a police officer was shot and killed in what appeared to be a routine traffic stop.
The Missouri Highway Patrol is looking for Ian McCarthy, 39, who they say is the registered owner of the car involved in the stop.
Police say officer Gary Michael, 37, stopped Mr McCarthy's car for a registration violation late Sunday night. As the officer was exiting his vehicle, the driver got out and shot him, wounding him fatally.
Mr Michael was reportedly able to return fire, but it is not known whether the driver was injured. The driver returned to his car and drove away, but crashed and proceeded to flee on foot. Officers believe the driver is still on foot somewhere in the Clinton area.
Mr Michael was a lifelong resident of Clinton. He is survived by his wife and stepsons.
Missouri Highway Patrol Sgt. Bill Lowe called the incident "devastating" for the family and the close-knit police department.
"[Mr Michael] was heroic right to the end. He was protecting his community," he said.
Local law enforcement offered their condolences on social media.
"Our thoughts and prayers are with the Clinton Police Department and the family of P.O. Gary Michael who was shot and killed last night," tweeted Rich Lockhart, police chief of nearby Warrenburg Police
"Our hearts are heavy this morning, and our prayers are with the Clinton Police Department and the fallen officers family," the neighbouring Clay County Sheriff's office said.
Register for free to continue reading
Registration is a free and easy way to support our truly independent journalism
By registering, you will also enjoy limited access to Premium articles, exclusive newsletters, commenting, and virtual events with our leading journalists
Already have an account? sign in
Register for free to continue reading
Registration is a free and easy way to support our truly independent journalism
By registering, you will also enjoy limited access to Premium articles, exclusive newsletters, commenting, and virtual events with our leading journalists
Already have an account? sign in
Join our new commenting forum
Join thought-provoking conversations, follow other Independent readers and see their replies