'A complete waste': What Trump said about war in Afghanistan before he dropped the $16m 'Mother of all Bombs'
The US President previously said said the US was 'wasting lives and money' in the country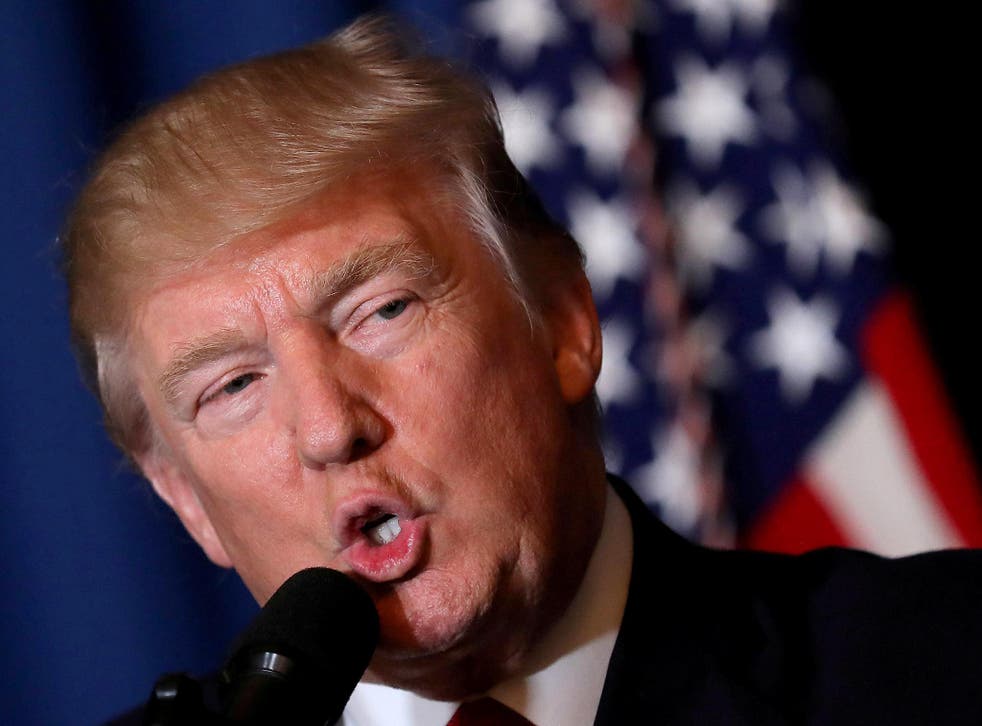 Reversing on years of comments and hundreds of tweets, President Trump declared he was "very, very proud" of the US military for dropping the "mother of all bombs" on Afghanistan - the largest non-nuclear weapon ever used in combat by American forces.
Speaking shortly after the mission which the Pentagon said was intended to destroy Isis fighters and facilities in the Achin district of Nangarhar, Mr Trump declared the strike was a "successful event", although he refused to confirm whether he had authorised it.
"If you compare the last eight weeks to what's happened over the last eight years, big difference," he said.
But before he became president, Mr Trump criticised US involvement in the country, while urging President Obama's administration to pull out of the country.
An August 2011 tweet said the US was "wasting lives and money in Iraq and Afghanistan."
The following year, he called the conflict a "complete waste," and said it was "time to come home!"
Again lamenting the war's expense, in 2013, he urged the US to stop "wast[ing] billions" in Afghanistan, and instead use the money to "rebuild the USA."
The bomb used Thursday cost around $16m, according to military information website Deagel.
Mr Trump's comments on both the Afghan and Iraq wars played into his "America-first" message that helped get him elected. In a December "thank you" speech, the then-president-elect promised to adopt a non-interventionist military strategy. He told supporters he would end the era of "intervention and chaos."
The theme even made its way into Mr Trump's inauguration speech, in which he declared, "We do not seek to impose our way of life on anyone, but rather to let it shine as an example for everyone to follow."
But the rhetoric has changed now that Mr Trump has become president. Last week, the US leader ordered an air strike on Syria — the United States' first direct military action in the country's civil war.
Despite these policy shifts, however, Mr Trump has held true to one campaign promise, when he said: "I will also quickly and decisively bomb the hell out of ISIS."
Register for free to continue reading
Registration is a free and easy way to support our truly independent journalism
By registering, you will also enjoy limited access to Premium articles, exclusive newsletters, commenting, and virtual events with our leading journalists
Already have an account? sign in
Register for free to continue reading
Registration is a free and easy way to support our truly independent journalism
By registering, you will also enjoy limited access to Premium articles, exclusive newsletters, commenting, and virtual events with our leading journalists
Already have an account? sign in
Join our new commenting forum
Join thought-provoking conversations, follow other Independent readers and see their replies