'We want to see your bones': Size 4 model reveals how casting agents called her overweight in viral TikTok
Model Anna Gantt breaks down in tears as she slams the fashion industry's obsession with thinness
Megan Sheets
Monday 25 October 2021 17:25 Comments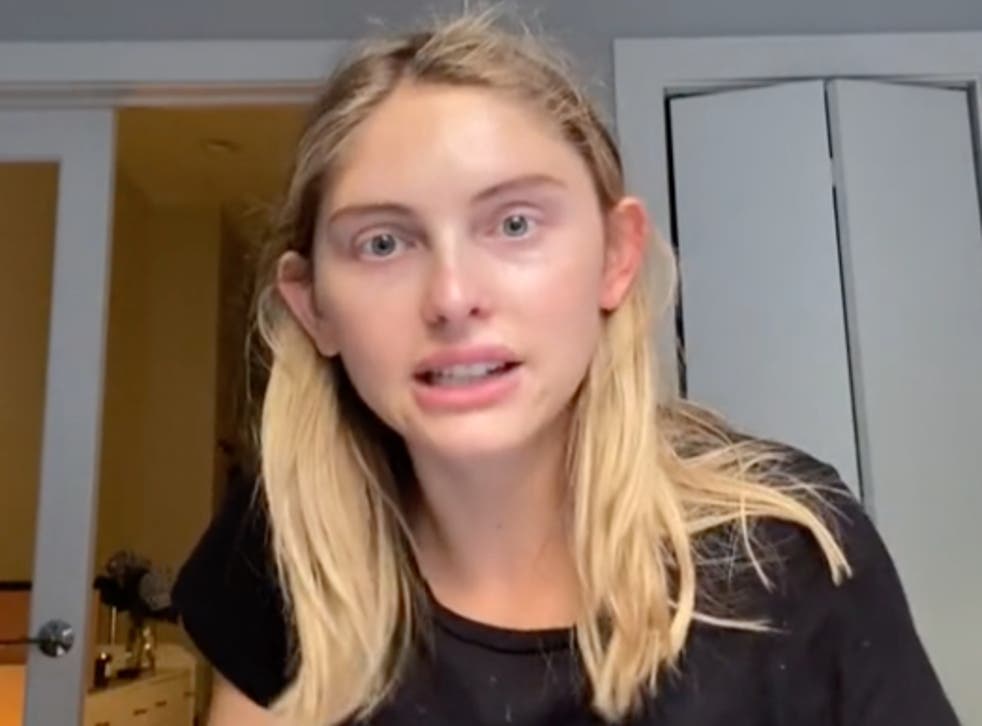 Leer en Español
A model has revealed how she was instructed to lose weight so her bones would be visible, in a viral TikTok video attacking the fashion industry's impossible size expectations.
Anna Gantt, a 22-year-old model based in New York City, filmed her video as she returned home from a casting call in tears on 21 October.
"These are days that I hate being a model, because I'm never good enough," she began the video, before resting her head in her hands.
She explained that she's been modelling since 2014 and started out as size 0/2 doing runway and editorial work.
"Now I'm a size 4/6, and I'm s*** on every day because I'm not a skeleton, and I'm not unhealthy anymore," she said.
Ms Gantt went on to describe how the casting director and producer at the call she'd just attended shamed her for not being thin enough.
"They said: 'You're not waify enough, we want to see your bones. The shoot is in December, you can lose some weight by then,'" she said.
Ms Gantt didn't reveal the name of the agency she'd visited but said the comments she received were all too common in the fashion industry.
"I'm 5'10", I'm healthy, I suffered with an eating disorder for years, and I finally feel confident at my size," she said.
"I've gained 35 pounds in the past five years, and I look great. I'm still thin."
Ms Gantt said after seven years of modelling she's found "it's very rare that being that small is natural".
She concluded: "F*** modelling, f*** fashion, I'm done."
The video racked up more than 14.5 million views as several fellow models expressed support for Ms Gantt and confirmed her experience as commonplace.
Among the commenters was model Tess Holliday, who wrote: "Eff them. You're stunning. The industry needs to change, not you."
Register for free to continue reading
Registration is a free and easy way to support our truly independent journalism
By registering, you will also enjoy limited access to Premium articles, exclusive newsletters, commenting, and virtual events with our leading journalists
Already have an account? sign in
Join our new commenting forum
Join thought-provoking conversations, follow other Independent readers and see their replies