Mohammed Emwazi: Mother of 'Jihadi John' victim James Foley calls radicalisation a 'tragedy'
Diane Foley: 'How could promising young person use his talents for such evil?'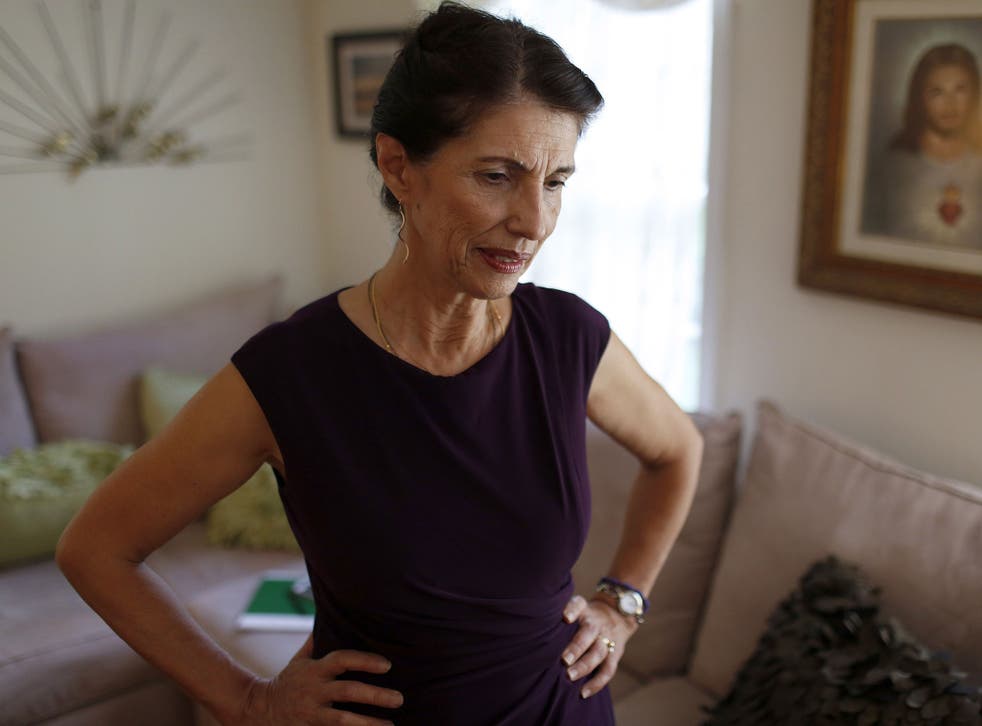 The mother of Jihadi John's first known victim has said it must have been a "tragedy" for the Isis executioner's family to see him transform into a killer.
Diane Foley, whose son James Foley was beheaded in a gory propaganda video released by the so-called Islamic State in August, was speaking to Channel 4 News about Mohammed Emwazi, the man believed to be the masked militant.
The 26-year-old went to a top London secondary school favoured by Tony Blair and graduated from the University of Westminster with a computer programming degree.
"That is one of the most frightening parts - how a promising young person who had many gifts could use his talents for such evil," she said.
"It's very frightening he would end up filled with such hate. That's very disturbing to me, that young people would be attracted to such hatred and brutality."
Emwazi, who was described by a former teacher as a "diligent, hardworking lovely young man", fled to Syria in 2013 after years of being on MI5's extremism watch list.
He reportedly fought with Islamist militias against President Bashar al-Assad's forces before joining Isis and being turned into its twisted poster boy.
In the video appearing to show "Jihadi John" murdering Mr Foley, an American journalist, he ranted about revenge for interventionist wars in Iraq and Afghanistan, threatening retribution for US-led air strikes against Isis.
Since then he has appeared in several more propaganda videos, including the beheading of hostages US journalist Steven Sotloff, British aid worker David Haines, British taxi driver Alan Henning, and American aid worker Abdul-Rahman Kassig.
Asked whether the identification of Emwazi helped bring closure, Mrs Foley said: "It really, truly does not make that much difference because if it had not been that young man, then I'm afraid it would have been someone else.
"I think it's tragic for that young man and his family - it's just so sad and we must do more to protect our young people from the lies that have instilled so much hate and brutality."
Emwazi's father, who moved his family to the UK from Kuwait more than 20 years ago, has claimed there is "no proof" his son is the notorious Isis militant.
Asked about whether "Jihadi John" should be forgiven, Mrs Foley said Isis needs to be punished for their "horrific" brutality.
"They have ended many lives, but we also need to forgive one another at some point for the hatred not to keep continuing," she added.
"I will trust the justice system to do what they feel is best - none of that is going to bring Jim home."
In pictures: James Foley

Show all 11
She spoke on the day that footage emerged of Emwazi n the school playground 11 years ago.
Channel 4 News showed the teenager being picked for a lunch time kick-around at Quintin Kynaston Academy in St John's Wood, north London.
Teachers at the school have been interviewed by MI5 after it emerged that Emwazi was one of three Islamists who attended the school in recent years.
Choukri Ellekhlifi reportedly died in Syria in 2013 after joining Jabhat al-Nusra, an al-Qaeda affiliate, while fellow pupil Mohammed Sakr was killed while fighting for al-Shabaab, another splinter group of al-Qaeda in Somalia.
Additional reporting by PA
Register for free to continue reading
Registration is a free and easy way to support our truly independent journalism
By registering, you will also enjoy limited access to Premium articles, exclusive newsletters, commenting, and virtual events with our leading journalists
Already have an account? sign in
Register for free to continue reading
Registration is a free and easy way to support our truly independent journalism
By registering, you will also enjoy limited access to Premium articles, exclusive newsletters, commenting, and virtual events with our leading journalists
Already have an account? sign in
Join our new commenting forum
Join thought-provoking conversations, follow other Independent readers and see their replies