Moose shocks hospital staff by wandering into building
'Didn't think we'd have a pet moose'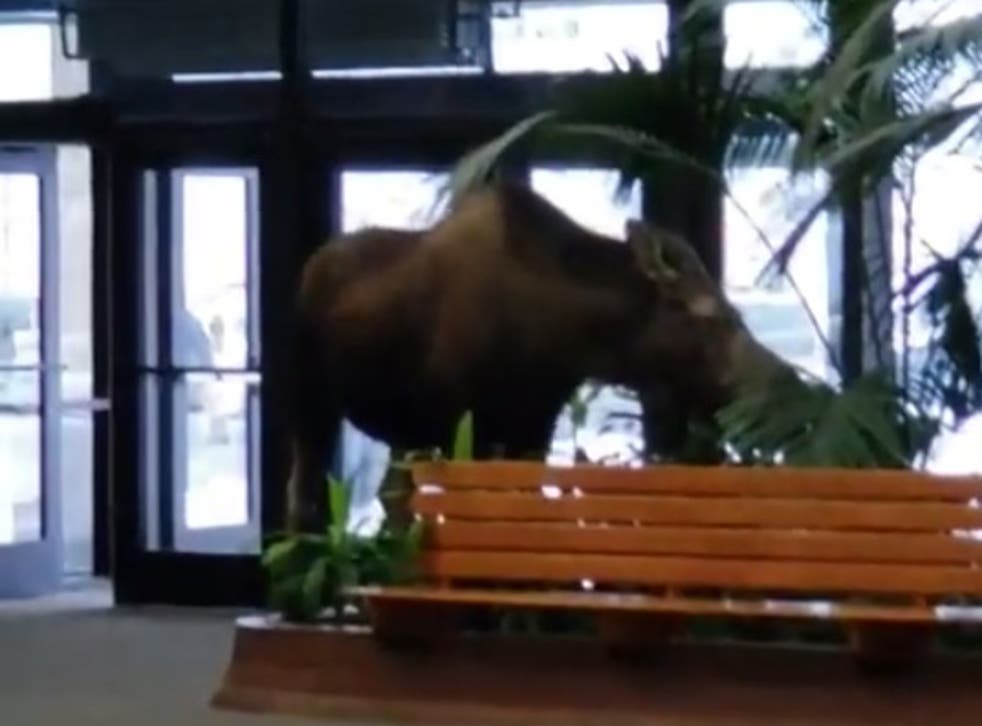 A moose startled staff and patients at a hospital in Alaska when it walked into the building's lobby.
Plummeting temperatures in the city of Anchorage prevented the doors at Alaska Regional Hospital from closing properly, Kjerstin Lastufka, a spokesperson said.
As a result the creature was able to walk in.
Staff members filmed the creature as it munched plants by the hospital's entrance.
"Didn't think we'd have a pet moose," Stephanie Hupton, wrote alongside footage on the incident which she posted on social media. She added that the animal did not seem threatening, despite its size.
After around 10 minutes, the moose mosied on out and wandered around outside.
Ms Lastufka said that the moose was sighted in a nearby car park later on.
It had caused no damage in the hospital, other than eating some greenery, she said, adding: "It was a pretty calm visit."
Additional reporting by agencies
Join our new commenting forum
Join thought-provoking conversations, follow other Independent readers and see their replies