Motel 6 bans staff from turning over undocumented guests to immigration agents
ICE agents arrested more than 20 people from Arizona Motel 6s in a six-month period, an analysis reveals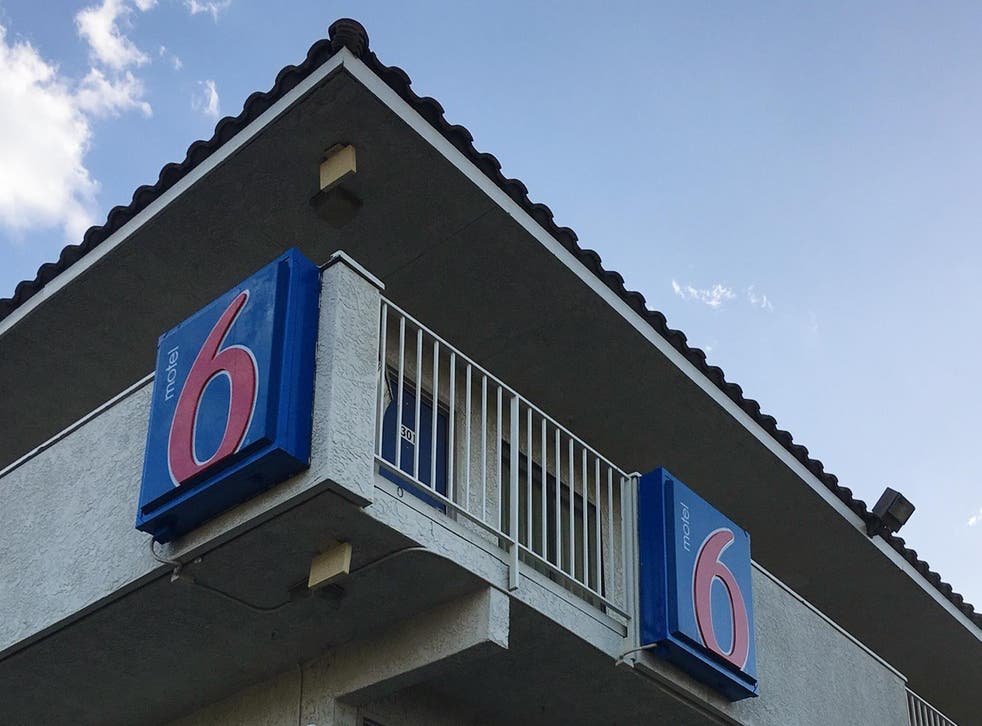 Motel 6 has prohibited its employees from providing guest lists to immigration authorities, after several branches confessed to giving out information that lead to guests being detained.
"We will be issuing a directive to every one of our more than 1,400 locations nationwide, making clear that they are prohibited from voluntarily providing daily guest lists to [Immigration and Customs Enforcement]," the company said in a statement, adding that the previous practice was "implemented at the local level without the knowledge of senior management".
The popular hotel chain found itself in the centre of public outcry this week, after several employees admitted to turning over daily guest lists to Immigration and Customs Enforcement (ICE). Lawyers for several undocumented immigrants told the the Phoenix New Times that this information had directly lead to their clients being detained by ICE.
A New Times review found that ICE agents had made at least 20 arrests at Arizona Motel 6s in a six-month period. The agency declined to say whether they had received tips from hotel employees.
"We're looking at a situation where people with Hispanic surnames check into Motel 6, get their names reported to ICE, and a few hours later there are immigration agents knocking on the door to take them away," Juan Rocha, an immigration lawyer in Arizona, told the New York Times. He added that Motel 6 employees in Washington state had confessed to similar practises.
Immigration activists jumped on the news, proposing boycotts of Motel 6 until the company changed its policy. Representatives from Arizona and Washington wrote a letter to ICE condemning the practise, and asking for more information on the people detained as a result.
"[This practise] clearly demonstrates a preference on the part of ICE's leadership in Arizona for convenience and efficiency at the expense of due process," Representatives Ruben Gallego and Pramila Jayapal wrote. They added that the practise raises "alarming questions" about ICE's "willingness to engage in racial profiling" by identifying suspects based off the guest list.
World news in pictures

Show all 50
Texas Representative Joaquin Castro later signed on to the letter, saying the Motel 6 arrangement with ICE "amounts to an intelligence operation".
The company released a blanket apology on Thursday, and promised to conduct a "comprehensive review" of current practises.
"Protecting the privacy and security of our guests are core values of our company," the chain said. "Motel 6 apologises for this incident and will continue to work to earn the trust and patronage of our millions of loyal guests."
Join our new commenting forum
Join thought-provoking conversations, follow other Independent readers and see their replies