Mother collects baby carriers to donate to Syrian refugees
Carry the Future is a non-profit which aims to help refugees with small children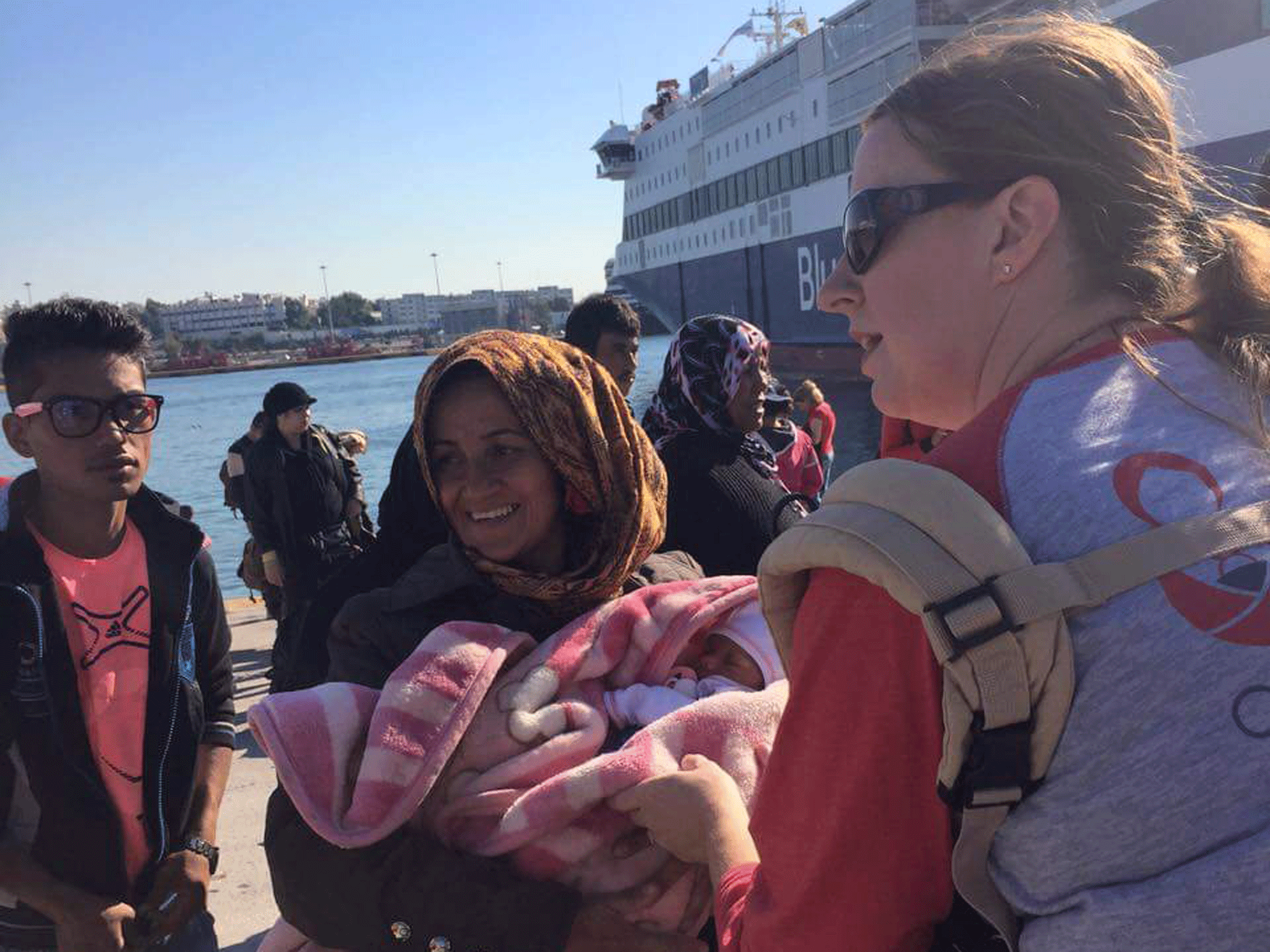 A mother in California is donating baby carriers to help Syrian refugees.
Cristal Logothetis set up Carry the Future, a non-profit which aims to help refugees with small children.
After intial fund raising and donations poured in, Ms Logothetis and ten others flew to Greece to hand out more than 3,000 baby carriers, Today reported.
Almost all the refugees are carrying everything they own, including their children, for hundreds of miles to leave war-torn Syria.
"Mothers have to walk hundreds of miles with babies and toddlers in their arms; a task that is physically strenuous to say the least," says Ms Logothetis on the Indiegogo fundraising page.
A mother of a toddler herself, Ms Logothetis felt the need to act after seeing the image of three-year-old Aylan Kurdi, the child who drowned as his family fled Syria.
"When I saw that picture, I didn't just see a little boy face-down on the sand. I saw what could have been my son." Ms Logothetis told Today.
Heartwarming news stories from around the world
Show all 30
The group has raised over $60,000 so far and have also set up another IndieGoGo campaign called "Operation Refugee Child". The purpose of the second campaign is to provide care packages for refugees.
Join our commenting forum
Join thought-provoking conversations, follow other Independent readers and see their replies