Mother of left-handed child claims teacher sent her article on how left-handedness is often associated with evil and the devil
Alisha Sands said: 'It breaks my heart for him because someone actually believes that my child is evil because he's left handed'
Henry Austin
Wednesday 23 September 2015 02:18 Comments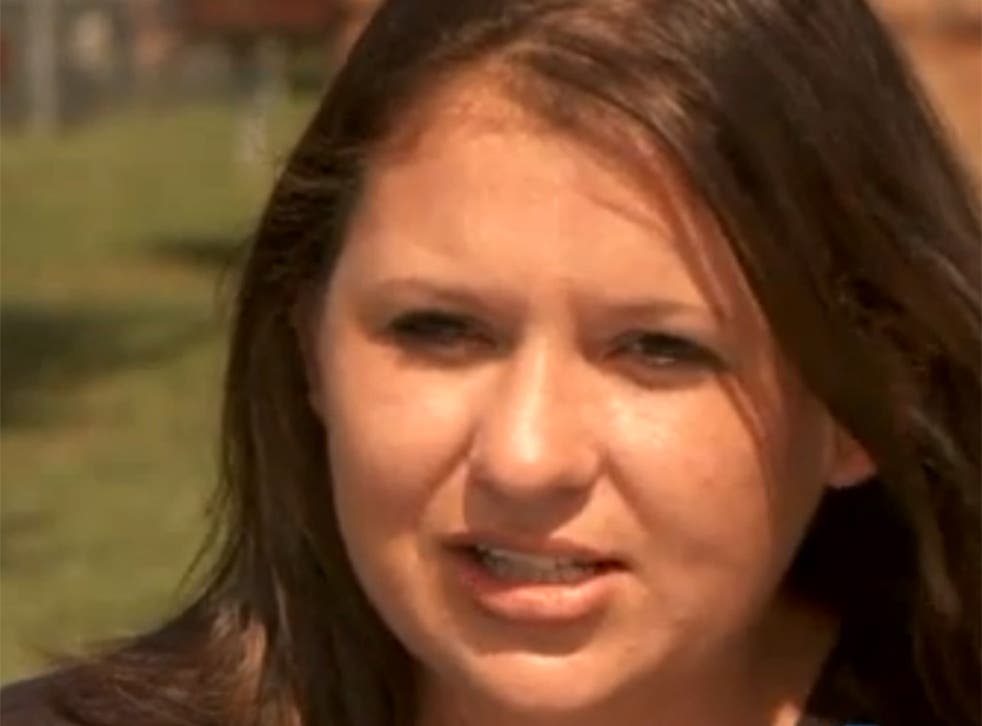 A mother who queried her four-year-old son's teacher about why he was writing with his right hand instead of his left, was sent an article explaining that left-handedness is often associated with evil and the devil.
Like Alisha Sands, her son Zayde had been lefty his entire life until one day he returned home from pre-kindergarten at the Oakes Elementary in Okemah, Oklahoma using his right.
"From picking things up to throwing things, to batting, to writing, to just coloring you'd do at home with him, he's always, always used his left hand," she told the KFOR TV station.
When she asked him why he had switched, he raised his left and said "this one's bad," she added.
After sending a note to the teacher, he replied with an article calling left handedness "evil" and sinister," she said.
"For example, the devil is often portrayed as left-handed," one passage said.
"It breaks my heart for him because someone actually believes that, believes my child is evil because he's left handed, it's crazy," Sands said. After approaching the school's superintendent she said nothing had been done.
The Latin adjective sinister originally mean left but took on meanings of "evil" or unlucky," and there are also examples of left-handed assassins in the Bible's Old Testament.
Used as a metaphor for misfortune for natural evil bias against left handers survived into mainstream Christianity and even today some children to write and perform other duties with their right hands as a result.
This conversion can cause problems like speech and learning disorders, as well as dyslexia in developing left handed children.
For Ms Sands this is not something her son will have to face as Zayde will likely transfer to another class.
The school said they were aware of the situation and the district is investigating. Ms Sands is going to file a formal complaint with the Oklahoma Board of Education.
Register for free to continue reading
Registration is a free and easy way to support our truly independent journalism
By registering, you will also enjoy limited access to Premium articles, exclusive newsletters, commenting, and virtual events with our leading journalists
Already have an account? sign in
Join our new commenting forum
Join thought-provoking conversations, follow other Independent readers and see their replies