Judge dismisses murder charges against Olympic gymnast Simone Biles' brother
Judge says no evidence for murder in fatal shooting on New Years Eve 2018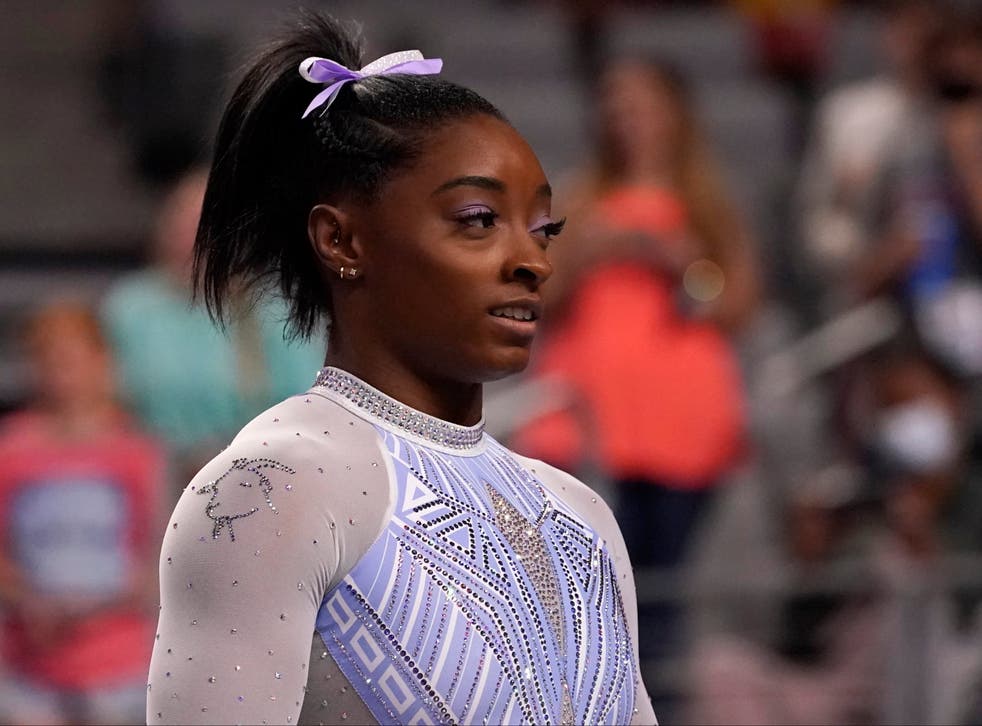 Leer en Español
A judge has thrown out murder charges in the case involving Tevin Biles-Thomas, the brother of Olympic gymnast Simone Biles.
In court on Tuesday, a judge in Cuyahoga County, Ohio, said there was insufficient evidence to charge Mr Biles-Thomas in the deaths of three individuals in 2018.
Mr Biles-Thomas, who was facing murder charges for the shooting on New Years Eve in 2018 in Cleveland, Ohio, had maintained innocence.
In court, defence lawyers said there was no forensic evidence to show he fired at the three men who were killed in the incident. Neither did any witnesses testifiy that they saw Mr Biles-Thomas firing.
It follows the declaration of a mistrial by a last month after 12 jurors viewed legal paperwork that was accidentally handed to them to review.
Authorities say gunfire broke out at the New Years Eve party killing DelVaunte Johnson, 19, Toshaun Banks, 21, and DeVaughn Gibson, 23.
A mother of one of the victims shouted from the court gallery on Tuesday: "You killed my baby!" Officers then tackled her before she could reach Mr Biles-Thomas.
Ms Biles, an Olympic gold medallist, wrote on Twitter in September 2019 that it was "a terrible tragedy" and that "My heart aches for everyone involved, especially for the victims and their families".
Her brother, Mr Biles-Thomas, is a US army soldier.
Additional reporting by the Associated Press.
Join our new commenting forum
Join thought-provoking conversations, follow other Independent readers and see their replies