Woman fabricated story of being attacked and robbed of hijab at Louisiana college by man wearing Donald Trump hat
Lafayette police confirmed that the accuser admitted she made up her story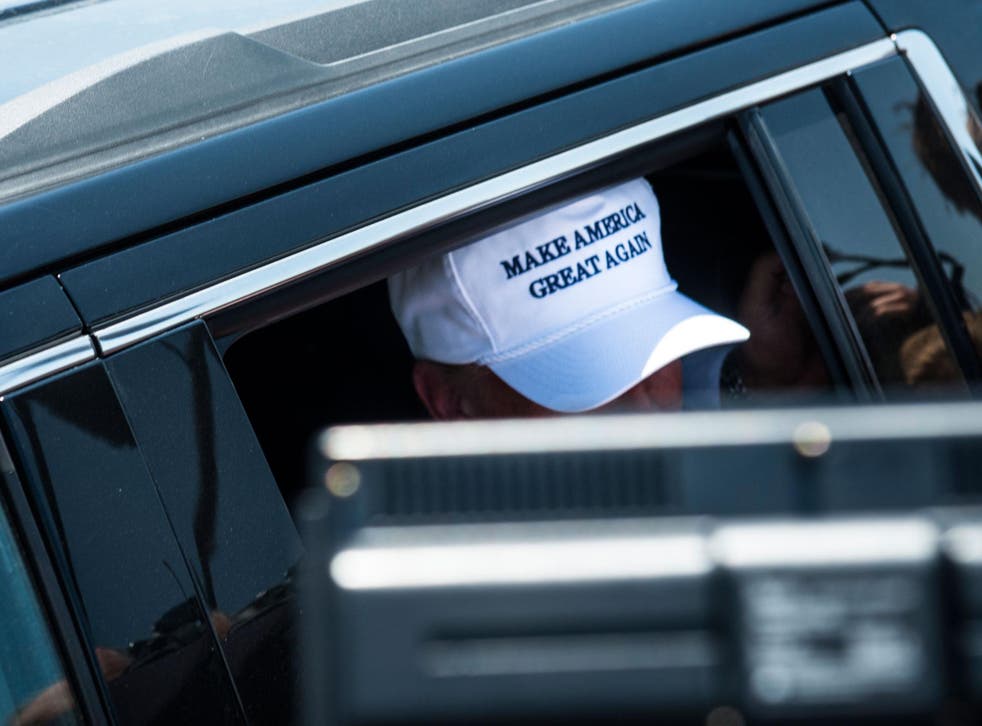 UPDATE, 10 November, 5.22pm — A Louisana college student admitted she made up reports of being attacked by two men, one she said was wearing a Donald Trump hat.
The Lafayette Police department say they are no longer investigating her claims. The University of Louisiana would not disclose whether they were taking disciplinary action against the student, citing federal law prohibition.
Authorities said the University of Louisiana student reported the alleged robbery Wednesday morning, and claimed one of the apparent attackers wore a white Donald Trump cap, according to The Advertiser.
Her claim drew on fears of anti-Muslim backlash in the wake of Mr Trump's election to the US presidency. His campaign stoked fears of Muslim immigration to the US that appealed to much of his predominantly white, nationalistic supporters. Multiple reports of hate crimes against Muslims, Latinos, black people, and the LGBTQ community have already surfaced.
President Trump protests

Show all 20
The 18-year-old woman – who is of Middle Eastern descent – claimed two men came out of a black sedan as she walked to class in Lafayette, according to a UL spokesperson. When they approached her, she said they hit her with a metal object. She fell and they allegedly stole her wallet and hijab, a traditional head-covering worn by some Muslim women.
"The victim describes the suspects as white males, but has not given a definitive clothing description," police said in a statement. "There were no witnesses or video surveillance on the scene."
The woman said that the men "were saying ugly stuff to her", but did not elaborate further.
Lafayette Police and University of Louisiana police are working together on the investigation.
Register for free to continue reading
Registration is a free and easy way to support our truly independent journalism
By registering, you will also enjoy limited access to Premium articles, exclusive newsletters, commenting, and virtual events with our leading journalists
Already have an account? sign in
Register for free to continue reading
Registration is a free and easy way to support our truly independent journalism
By registering, you will also enjoy limited access to Premium articles, exclusive newsletters, commenting, and virtual events with our leading journalists
Already have an account? sign in