NBA orders Mavericks to play anthem before games
Mark Cuban says team is 'good with' the return of the longstanding policy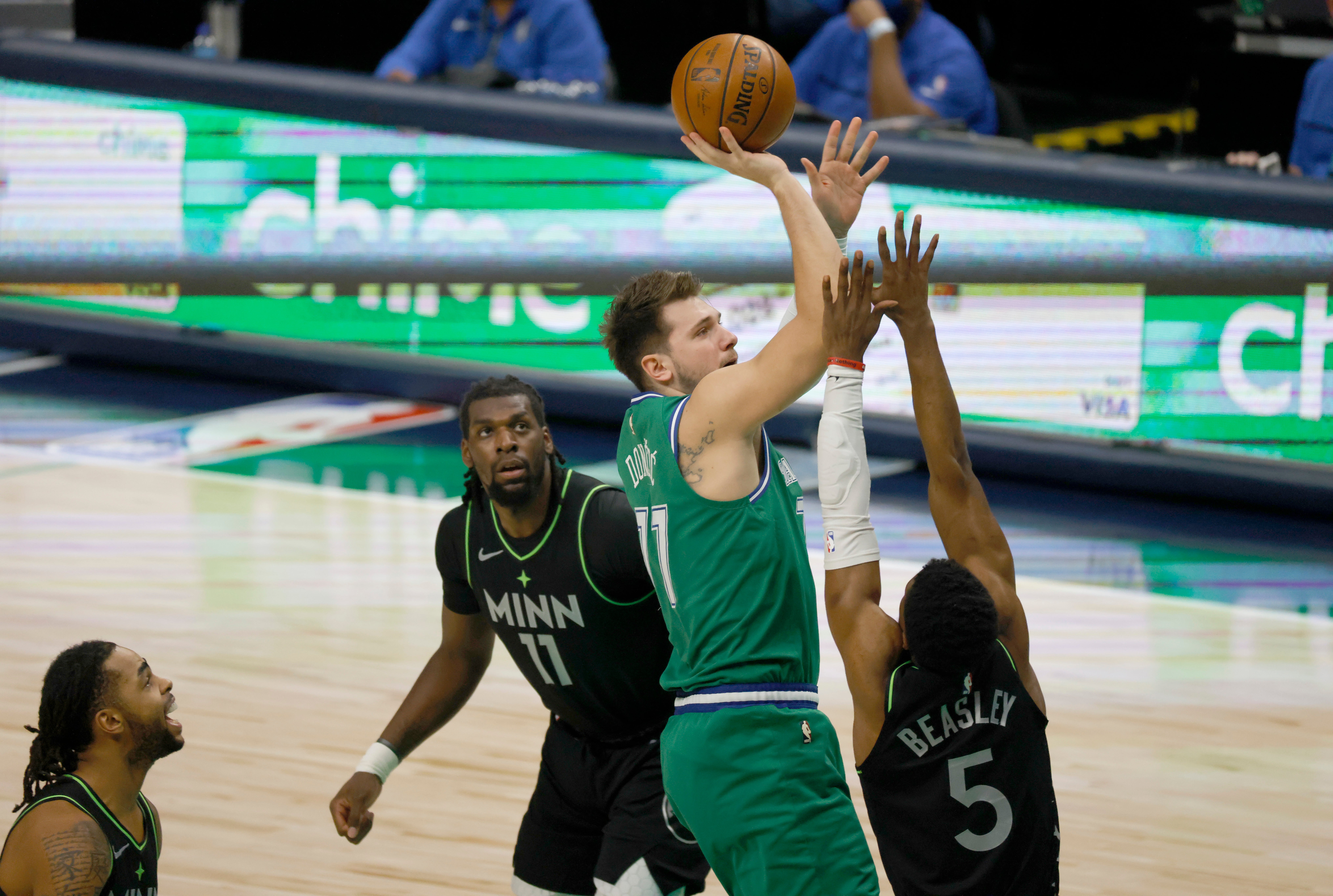 Leer en Español
The NBA will return to enforcing its policy of having all teams play the national anthem before games, following controversy over the Dallas Mavericks dropping the tradition at the direction of owner Mark Cuban.
"With NBA teams now in the process of welcoming fans back into their arenas, all teams will play the national anthem in keeping with longstanding league policy," said Mike Bass, NBA chief of communications.
Mr Cuban's decision went unnoticed for thirteen games, as it was not announced, and there were no fans in attendance at games due to measures to stop the spread of Covid-19.
The NBA had previously said that teams were permitted to "run their pregame operations as they see fit" due to the "unique circumstances of the season".
Mr Cuban told The New York Times that the team will follow the policy and they "are good with it".
Fans were divided over the decision to drop the national anthem with some voicing support and others saying they were "done with" the team.
The Mavericks' next game is on Wednesday night when they are at home to the Atlanta Hawks. A small number of fans can now attend. Free tickets were distributed to 1,500 vaccinated frontline workers at Monday night's game.
During the 2019-20 season, many NBA players and coaches knelt in protest against police brutality.
Mr Cuban spoke in support of those who did so saying: "We respect and always have respected the passion people have for the anthem and our country. But we also loudly hear the voices of those who feel that the anthem does not represent them. We feel that their voices need to be respected and heard, because they have not been."
When it was revealed that the national anthem was no longer being played at games, the White House was asked for comment.
"He's [the President] incredibly proud to be an American and has great respect for the anthem and all it represents, especially for our men and women serving in uniform around the world," press secretary Jen Psaki told reporters. 
"He would also say that part of having pride in our country means recognising moments where we as a country haven't lived up to our highest ideals, which is often […] what people are speaking to when they take action at sporting events," she continued.
"And it means respecting the right of people, granted to them in the Constitution, to peacefully protest."
Join our commenting forum
Join thought-provoking conversations, follow other Independent readers and see their replies