New Hampshire primary: Look at how much Republicans have spent to attack each other
A breakdown on how much has been spent on Republican attack ads in New Hampshire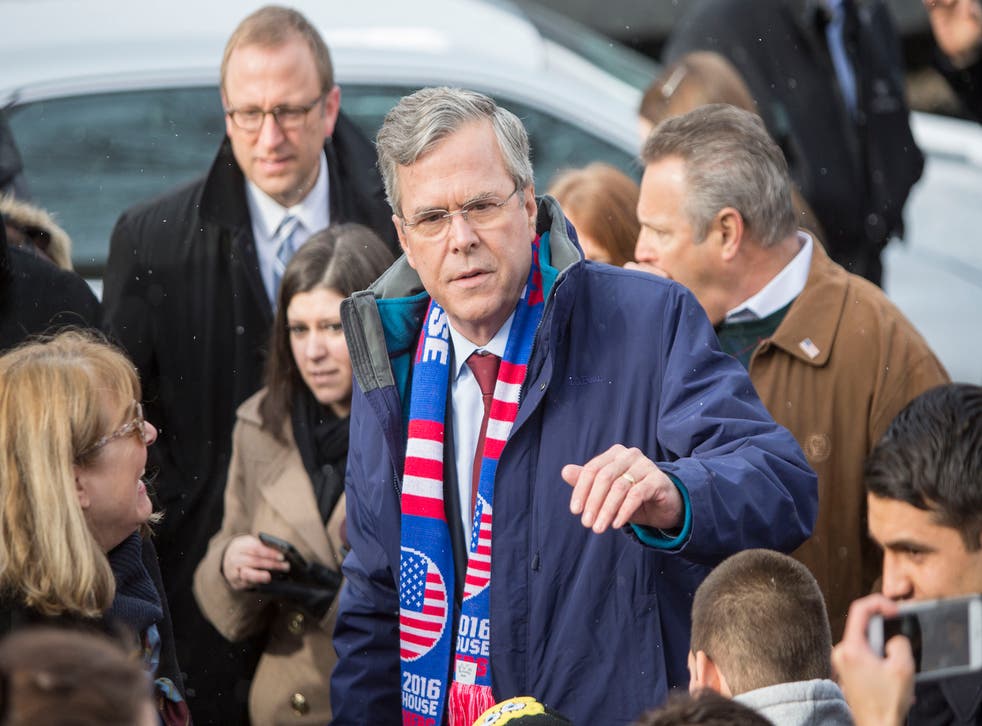 Republican presidential candidates have taken off the gloves ahead of the New Hampshire primary on Tuesday, spending around $30 million on a barrage of attack advertisements in the state, according to a report from the New York Times based on data from Kantar Media.
Jeb Bush easily outspent the other candidates on attack ads, backed by his rich Super PAC. Mr. Bush has spent $17.7 million on attack ads in New Hampshire, focusing his onslaught on Marco Rubio, Donald Trump and John Kasich, the report shows.
Mr. Bush and his Super PAC are in desperate need of a good result in New Hampshire, after tanking in last week's Iowa caucuses, where Mr. Cruz won, followed Mr. Trump and Mr. Rubio. Mr. Bush came in sixth place, taking only 2.8 per cent of the vote.
Other candidates have also stepped up their spending on attack ads in New Hampshire, hoping to gain favor among the state's voters.
Mr. Rubio has spent nearly $5 million on attacks ads, focusing on Mr. Bush and Mr. Cruz.
Mr. Kasich spent about $2.5 million. Mr. Trump and New Jersey Gov. Chris Christie were his top targets.
Mr. Trump took a more narrow approach, spending $1.2 million to attack only Mr. Cruz, who beat him in Iowa.
Mr. Christie has spent $365,000 on attacks again Mr. Kasich and Mr. Rubio.
Mr. Cruz spent the least of these candidates, only dropping $124,000 to attack Mr. Rubio, who he sees as a bigger threat than Mr. Trump.
In the polls leading up to the primary on Tuesday, Mr. Trump was leading, as he as been in for a while in New Hampshire. Bernie Sanders is expected to win the Democratic vote after losing to Hillary Clinton by a hair in Iowa last week.
Follow @PaytonGuion on Twitter.
Join our new commenting forum
Join thought-provoking conversations, follow other Independent readers and see their replies