Judge receives death threats after granting bail to Muslim compound members
Judge Sarah Backus closes court and courthouse is placed on lockdown after she receives hundreds of death threats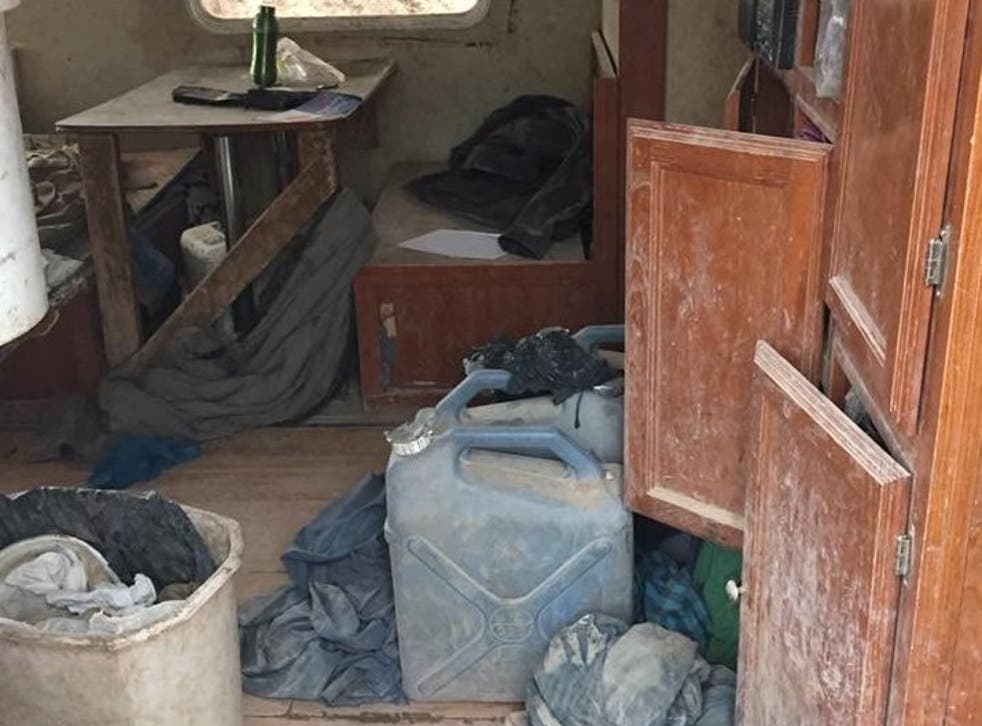 The judge overseeing a controversial case involving a Muslim compound in New Mexico has been forced to close her courtroom after receiving hundreds of death threats.
Judge Sarah Backus was referred to as an "Islamic terrorist sympathiser" by critics after granting bail to five people accused of training children to carry out school shootings at the makeshift, high-desert compound police raided earlier this month.
Authorities found 11 children in need of food and water inside of the filthy complex, which lacked plumbing and included a shooting range with loaded weapons.
The body of a toddler was also found buried at the site days later.
The five accused have pleased not guilty to the charges against them.
While the accusations were "troubling and unusual," the judge said prosecutors failed to provide evidence of child abuse or threats to society. The five defendants were then granted $20,000 bail each and ordered to comply with specific restrictions, which include wearing GPS ankle bracelets and not being permitted back to the compound.
The ruling sparked outcry online, as people called and threatened violence against Ms Backus. The courthouse was then placed on lock down after threats were made to all staff.
Her decision to grant bail also triggered a response online after being reported by Fox News, with critics slamming the decision and calling the judge "a danger to the community".
11 children rescued from squalid desert compound in New Mexico
Susana Martinez, the state's Republican governor, also rebuked the judge's decision to grant bail for the five defendants.
"The dangerous accused criminals in the Taos compound case should never have been released on bail," she said in a statement.
Prosecutors allegee two teenage children living inside the compound received training from the defendants — described by police as "Muslim extremists" — in conducting mass shootings. T
New Mexico compound search

Show all 6
But the judge did not see a specific violent threat to the compound's surrounding communities. Meanwhile, residents are polarised in their thoughts on the incident; while some believe the defendants were training children to conduct shootings, others said they were a religious family simply trying to live off the grid, Reuters reported.
The five defendants are reportedly related to the children found in the compound, and will be provided with weekly visitation after posting bail, officials said.
Join our new commenting forum
Join thought-provoking conversations, follow other Independent readers and see their replies