New Republican Congress considers ending American funding of United Nations
Senior senators furious at UN condemnation of Israeli settlements want new law that could end US contributions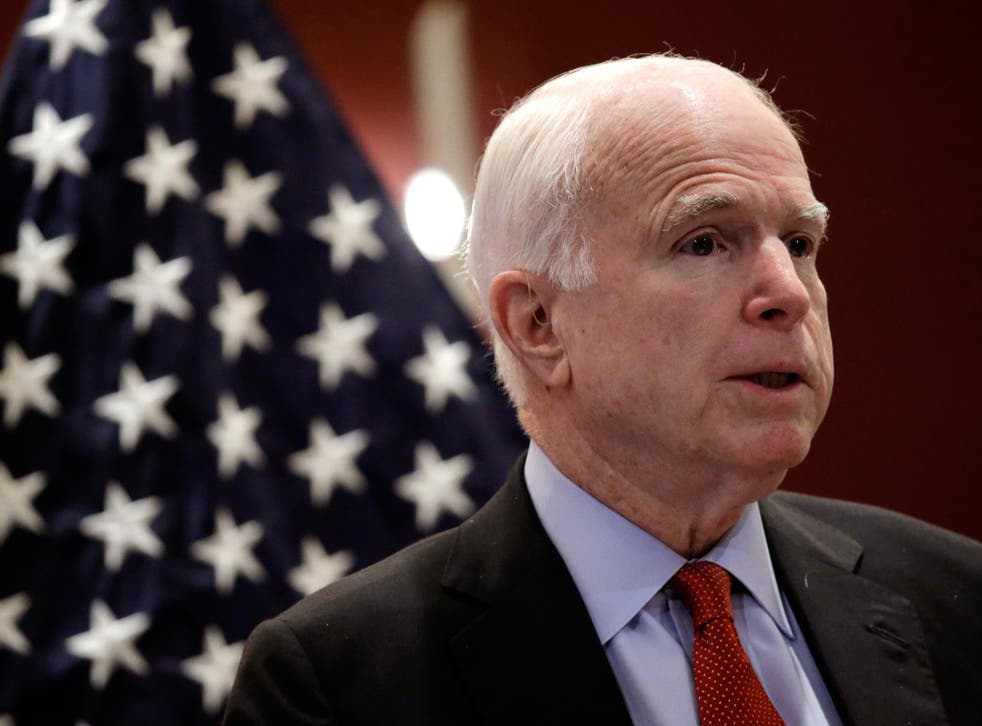 Senior US Republicans are planning legislation that could stop US funding of the United Nations (UN) after the international body voted to condemn Israeli settlement building in the Occupied Territories.
The House Freedom Caucus, a group of right-wing congressman, will meet next week to decide between two proposals for the new law. One would reduce American funding of the UN while the other would make funding voluntary and mandate that any contributions must be agreed by Congress every two years.
"One is an incremental step; the other is really a herculean leap," Mark Meadows, a Republican congressman for North Carolina who chairs the Freedom Caucus, told Buzzfeed.
It comes after the UN Security Council unanimously backed a motion condemning the building of Israeli settlements in the West Bank and East Jerusalem. The US has previously vetoed a number of resolutions criticising Israel but the Obama administration decided to abstain on the settlements motion, allowing it to pass by 14 votes to none. A number of Democrats and Republicans have since criticised President Obama for the decision.
Mr Meadows said the controversy could help build support for the US to drop its commitments to the UN.
"Israel is a bipartisan issue so I think that [if the proposal] is measured and appropriate we could pick up a lot of Democrats to support it as well", he said.
Nearly a quarter (22 per cent) of the UN's funding comes from the United States, meaning any reductions in contributions made by the incoming Trump Administration would be likely to have a significant effect.
Last year the US contributed $594 million (£480 million) to the UN's regular budget and an additional $2.3 billion (£1.9 billion) to the peacekeeping budget.
World reaction to President Trump: In pictures

Show all 29
Senior Republicans in the US Senate also promised to support members of the House of Representatives in attempting to slash US obligations to the UN. Ted Cruz, a Texas senator who ran against Mr Trump for the Republican presidential nomination, said he believed efforts to introduce new laws to this effect would take place "very soon".
He said: "I believe Congress should end US taxpayer funding for the United Nations unless and until the UN reverses this anti-Israel resolution, and I believe there will be considerable support in Congress, I hope in both parties, to do exactly that".
Senator Lindsey Graham, another former Trump rival, has previously said he will table a motion to pull US funding for the UN unless the Security Council repeals its motion on Israeli settlements.
He told CNN: "If you can't show the American people that international organisations can be more responsible, there is going to be a break. And I am going to lead that break."
"I will do everything in my power, working with the new administration and Congress, to leave no doubt about where America stands when it comes to the peace process and where we stand with the only true democracy in the Middle East, Israel,"
Senator John McCain, a foreign policy specialist who ran against Barack Obama in 2008, said he was "all for that" when asked about Mr Graham's comments.
"I'm with him every step of the way", he added.
Donald Trump has also been critical of the UN. After the settlement motion was passed, he wrote on Twitter: "The United Nations has such great potential but right now it is just a club for people to get together, talk and have a good time. So sad!"
Join our new commenting forum
Join thought-provoking conversations, follow other Independent readers and see their replies