New York attack suspect 'made statement' after killing at least eight with truck
New York City Mayor Bill de Blasio has labelled the attack an 'act of terror'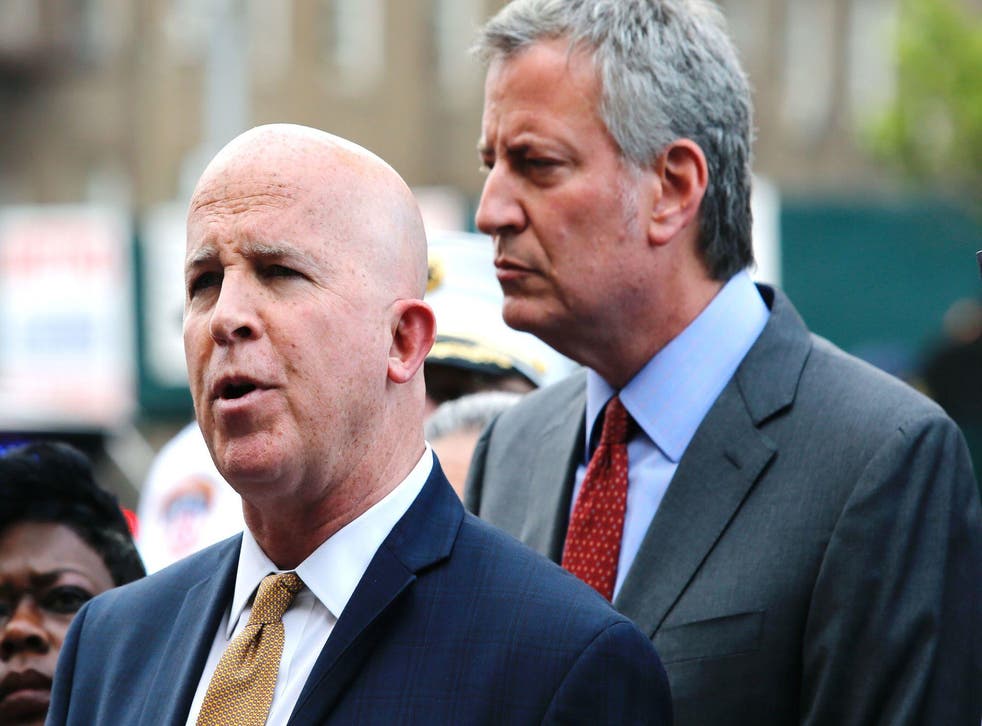 The suspect who rammed his car into pedestrians in downtown New York City is said to have made a "statement" after leaving his truck.
During a news conference, Police Commissioner James O'Neill was asked whether the suspect shouted the phrase "Allahu Akbar", which means "God is great" in Arabic, or something like it
"Yeah. He did make a statement when he exited the vehicle," Mr O'Neill replied, though he declined to confirm the words used.
"The MO [modus operandi] of the attack is consistent with what has been going on," he added.
The suspect, said to be a 29-year-old man, deliberately drove into bicyclists and pedestrians in a bike path, killing at least eight people and injuring more than one dozen, according to police. After colliding with a bus, he then "exited the vehicle brandishing two handguns", Mr O'Neill said.
New York Truck attack

Show all 6
A police officer confronted the suspect and shot him in the abdomen, wounding him, he added. Police say the suspect is now in the hospital.
"This is a very painful day in our city," New York City Mayor Bill de Blasio said at a news conference. "Based on the information we had at this moment this was an act of terror, a particularly cowardly act of terror aimed at innocent civilians."
Register for free to continue reading
Registration is a free and easy way to support our truly independent journalism
By registering, you will also enjoy limited access to Premium articles, exclusive newsletters, commenting, and virtual events with our leading journalists
Already have an account? sign in
Register for free to continue reading
Registration is a free and easy way to support our truly independent journalism
By registering, you will also enjoy limited access to Premium articles, exclusive newsletters, commenting, and virtual events with our leading journalists
Already have an account? sign in
Join our new commenting forum
Join thought-provoking conversations, follow other Independent readers and see their replies