New York Boy Scouts defy national ban on homosexuality and hire openly gay leader
Scouts for Equality described move as a 'watershed moment'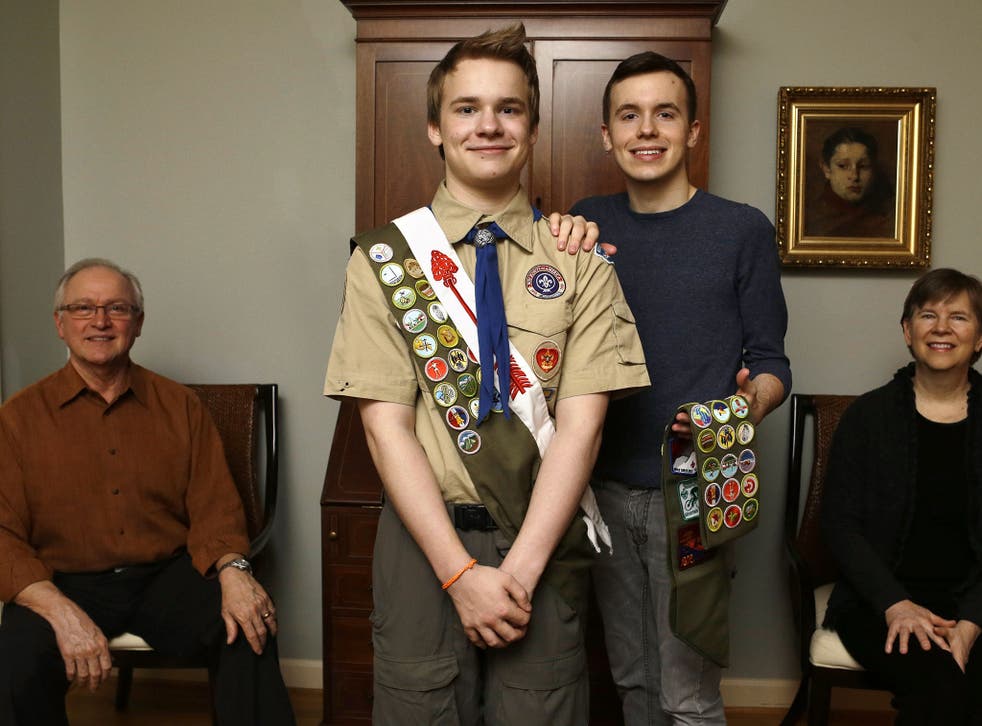 A chapter of the US Boy Scouts has defied a ban on openly homosexual adult members by hiring a gay man as a summer camp leader.
The Boy Scouts' New York chapter confirmed it had hired Pascal Tessier, 18, an Eagle Scout who achieved the US scouting's highest rank last year, making him the first openly gay member to do so.
The chapter said its decision was based on his capability for the role, describing him as "an exemplary candidate for employment as a camp leader". A board member told the Associated Press: "We received this application from this young man, and we found him highly qualified on all the merits.
"We have an anti-discrimination policy, we believe in it very firmly, and we are executing on it."
The branch said it has never denied membership to a teenager or adult based on sexual orientation and said it did not want its policy to be affected by the national group's stance.
The decision to hire Tessier comes after the national Boy Scouts decided to allow openly gay children in 2013, effective in 2014. However, the organisation still banned openly gay adults.
The Boy Scouts of America does not "proactively inquire" about members' sexual orientation but has been known to expel members who reveal their homosexuality.
Boy Scouts national spokesman Deron Smith told AP the controversial policy banning gay members had not changed. He did not comment on the New York branch's decision.
Zach Wahls, executive director of Scouts for Equality, described the move as a "watershed moment". In a statement, he said: "We are proud to see such an important Boy Scout council standing up for the full inclusion of gay members."
Join our new commenting forum
Join thought-provoking conversations, follow other Independent readers and see their replies