New York skyscrapers may have to go dark to go green
City government is considering a bill that would require buildings to reduce lighting when empty
Payton Guion
Thursday 30 April 2015 16:23 Comments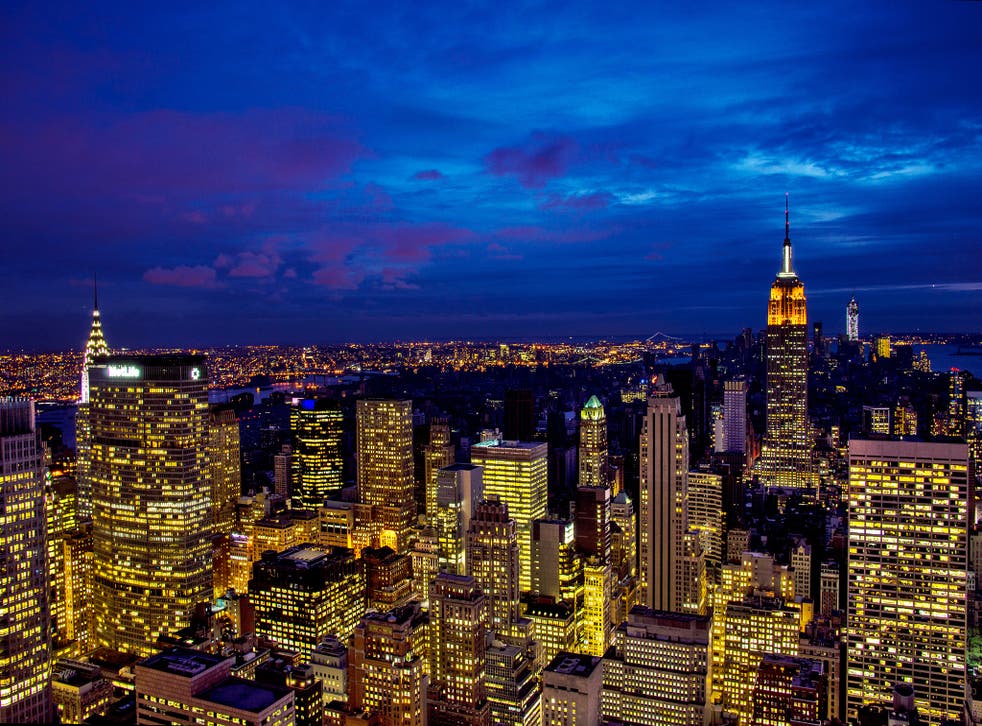 The night-time view from the top of the Empire State Building, looking downtown toward the glittering lights of the Financial District, is among the greatest sights in New York City, a town full of them.
But that sight could soon be diminished as city leaders are trying to reduce New York's environmental impact. The City Council and Mayor Bill de Blasio are considering a bill that would require buildings in New York to limit internal and external light use when empty.
Practically, reducing light use would help curb the city's greenhouse gas emissions and would have a slighter impact on wildlife, both of which have been goals for New York officials. But cutting the lights on some 40,000 buildings could have a negative impact on tourism and the nature of the city.
To address those problems, New York leaders have discussed an exemption for buildings that are deemed a "significant part of the city's skyline", according to the New York Times. Having that designation could mean more headaches, though, for the officials tasked with making such a determination.
"The mandate to curate, if you will, the skyline of the city of New York is not something the commission does currently," Mark Silberman, of the city's Landmarks Preservation Commission, told the Times. "(It would) put the commission in a slightly uncomfortable position, perhaps, of choosing between landmarks."
Opposition to the light-reduction bill claims that cutting lights all over the city could pose safety risks and could increase crime on dark streets.
If the bill were to pass it is unlikely that Manhattan would go dark once it takes effect. Buildings would be allowed to keep lights on if people are inside, meaning thousands of buildings that keep a 24-hour security force or have a night-time cleaning crew could stay bright.
Violators of the light-reduction bill, should it become law, would be fined $1,000, based on the standards written in the legislation.
Follow @PaytonGuion on Twitter.
Register for free to continue reading
Registration is a free and easy way to support our truly independent journalism
By registering, you will also enjoy limited access to Premium articles, exclusive newsletters, commenting, and virtual events with our leading journalists
Already have an account? sign in
Join our new commenting forum
Join thought-provoking conversations, follow other Independent readers and see their replies