Muslim woman says she was called a terrorist on New York Subway by three men chanting 'Donald Trump'
Teenager Yasmin Seweid wrote about the incident on Facebook
Andrew Buncombe
New York
Sunday 04 December 2016 17:38 Comments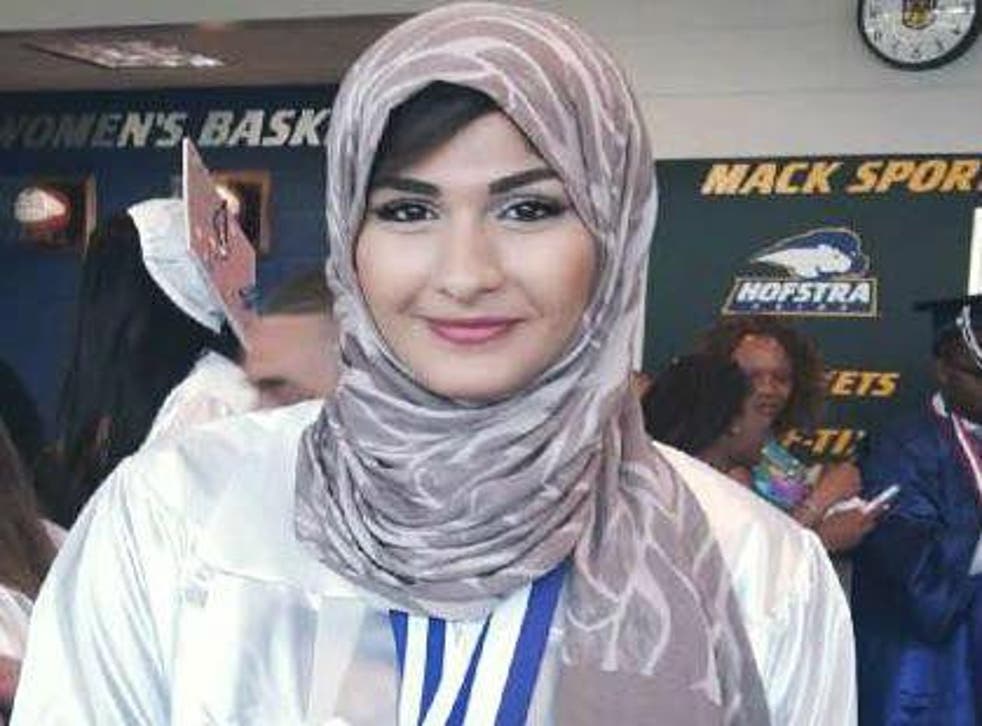 A young woman has talked about an attack being investiated by New York police in which she was abused by three men on the subway who called her a terrorist and repeatedly chanted "Donald Trump".
Yasmin Seweid, 18, told reporters the three white men, who appeared drunk, also tried to remove her hijab, while other passengers did nothing to help.
"I heard them talk, but I had my headphones in, I wasn't really listening, I had a long day. And they came closer and I distinctly heard them saying, 'Donald Trump'," she told CBS.
"They were surrounding me from behind and they were like, 'Oh look, it's an f***ing terrorist'. I didn't answer. They pulled my strap of the bag and it ripped, and that's when I turned around and I was really polite and I was like, 'can you please leave me alone'. Everyone was looking, no one said a thing, everyone just looked away."
Ms Seweid said the incident happened on Thursday evening as she was riding the subway network's 6 train. Later, she wrote about the incident on Facebook, saying: "It breaks my heart that so many individuals chose to be bystanders while watching me get harassed verbally and physically by these disgusting pigs."
Police said they were searching for the men and scouring surveillance video in a hunt for clues.
The New York Police Department said last week that incidents involving racial abuse had increased by 300 per cent in the two weeks since Mr Trump won the election, compared to the same period last year.
On Friday, people gathered to protest over the attack on the teenager.
"We're horrified by the incident in and of itself," Afaf Nasher of the Council on American Islamic Relations.
"Anyone going through some kind of attack is absolutely unacceptable. But then you feel this overwhelming empathy because we know that this is not the only person who has been assaulted in mass transit, but also on streets."
Register for free to continue reading
Registration is a free and easy way to support our truly independent journalism
By registering, you will also enjoy limited access to Premium articles, exclusive newsletters, commenting, and virtual events with our leading journalists
Already have an account? sign in
Join our new commenting forum
Join thought-provoking conversations, follow other Independent readers and see their replies