Ex-New York Times reporter breaks his silence over N-word accusations
'It's been quite baffling and painful for me to have people assume I'm a racist,' the former health reporter, Donald McNeil Jr., said.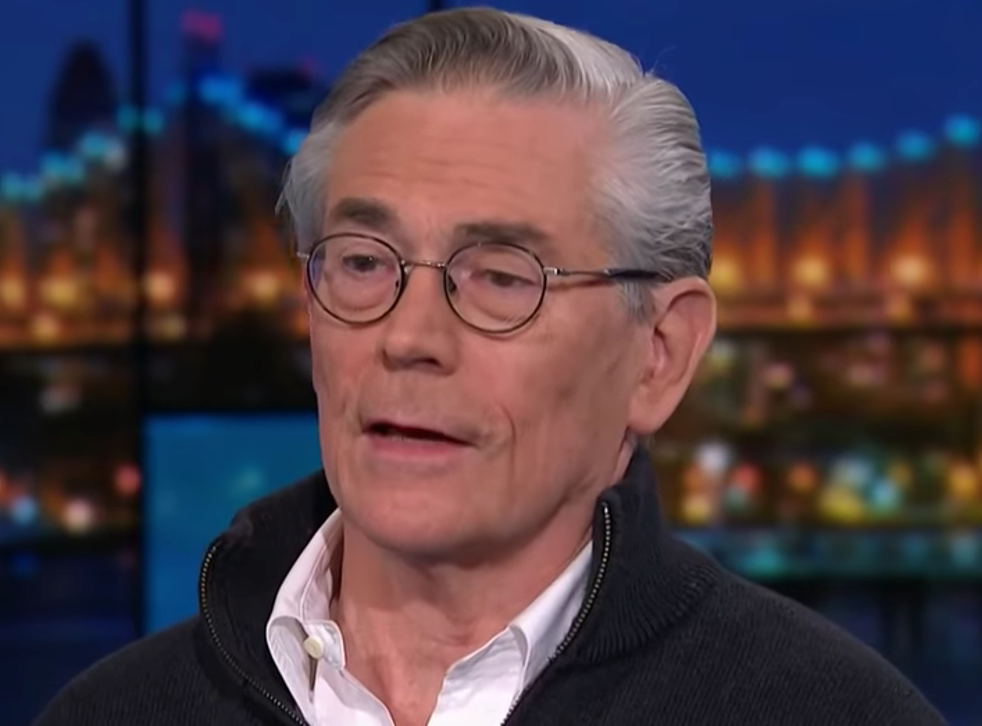 A formerNew York Times reporter who lost his job amid accusations of racism spoke out publicly for the first time on Monday.
"It's been quite baffling and painful for me to have people assume I'm a racist and believe that I said the ridiculous things I'm accused of saying," Donald McNeil Jr, a former health reporter for theTimes, wrote in a lengthy, four-part post on Medium.
McNeil officially left theTimes on March 1, about a month after a Daily Beast article revealed that several high school students had accused him of making racist comments during a 2019 guided trip through Peru, part of a now-defunct program called New York Times Student Journeys.
After the trip, several participants complained to the tour company that McNeil had disputed the existence of white privilege, defended blackface, and at one point used the "N-word," among other accusations.
"I expect immediate action on the actions taken by Donald," one of the students wrote in a complaint. "I am deeply disappointed about the New York Times because of the comments he made during our trip. I think firing him would even be appropriate."
McNeil did not respond publicly to the Daily Beast story right away, he said, because his lawyer advised him against commenting until he was officially out of the Times. On his first day off the staff, he defended himself point by point.
The journalist admitted that he had at one point used the racial slur he's accused of uttering, but only in quoting another person. In his retelling, a student had asked him if it was right that her school suspended her classmate for saying the N-word in a video.
"I said, 'Did she actually call someone a (offending word)?" McNeil wrote. "Or was she singing a rap song or quoting a book title or something?"
Regarding the white privilege accusation, McNeil wrote simply, "I was never asked if I believed in white privilege."
He was asked, he recalled, if he believed in systemic racism - to which he said he responded yes, but asked which system the student was talking about, because "they're all different."
For the blackface comment, the explanation was more complicated. During a discussion of cultural appropriation, McNeil said he pointed out that in one bizarre South African festival, Black people themselves wear blackface every year. According to McNeil, this was not meant as a defense of the practice.
McNeil, 67, worked for theNew York Times for four and a half decades, starting in 1976. As the paper's top health reporter, he had been riding an unexpected crest in his career arc just before the Daily Beast story broke on January 28. His coverage of the Covid-19 crisis had won him accolades, and he had become a popular guest on the Times' podcast, The Daily, as he explained the pandemic in calm but unsparing terms.
In describing the fate of his career at the hands of other journalists, McNeil's Medium posts at times sounded defensive or even bitter.
"Since January 28," he wrote, "I've been a jackal circled by jackals."
On the fundamental question at the core of the accusations-- whether or not McNeil is racist-- his answer was both nuanced and defiant.
"Am I a racist? I don't think so," he said. "But 'am I a racist?' is actually a harder question to answer about yourself than some self-righteous people think."
Join our new commenting forum
Join thought-provoking conversations, follow other Independent readers and see their replies