Newsmax beats Fox News for first time ever in ratings after Trump's call to viewers
Newsmax has refused to refer to Joe Biden as president-elect in its coverage, and questioned his victory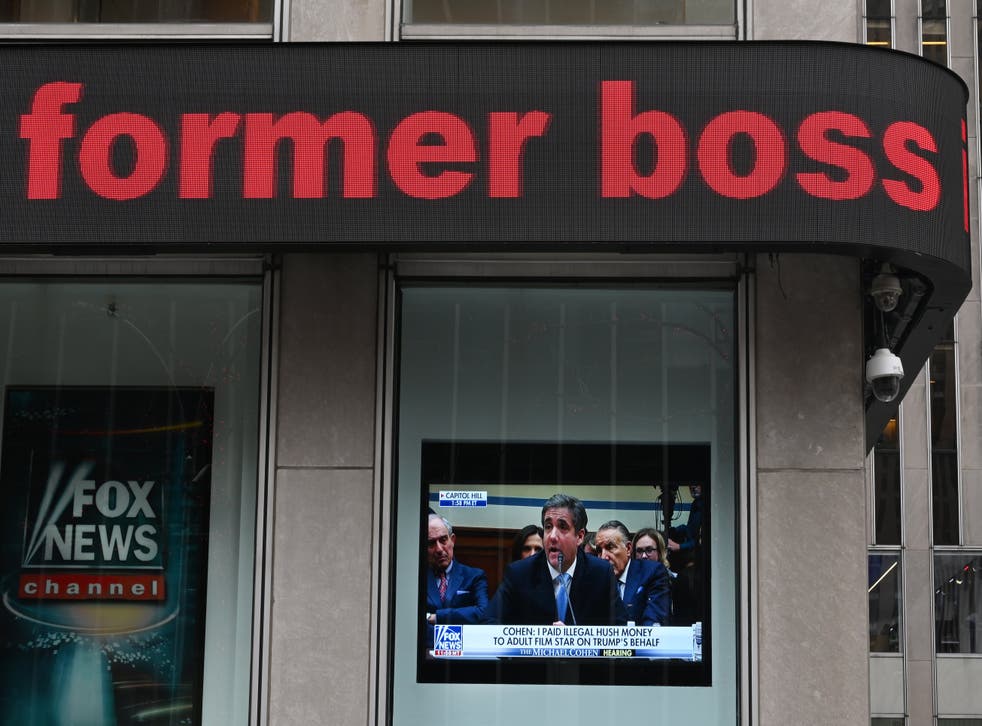 Newsmax TV has beaten Fox News  on ratings for the first time, out-ranking its 7pm Monday night show by a narrow margin after Donald Trump actively encouraged his supporters to ditch Fox in favour of the conservative channel.
Newsmax overtook Fox News by 26,000 viewers in the key 25-to-54 age demographic, coveted by advertisers in the TV industry, during the 7pm programme slot.
Previously his go-to channel for interviews, Mr Trump fell out with Fox after it called the election in Joe Biden's favour, alongside all other mainstream broadcasters. At the recent crowded "Trump Victory" rally in Georgia, his supporters booed the channel's correspondent Griff Jenkins.
Newsmax's "Greg Kelly Reports" averaged 229,000 viewers on Monday night, ratings data showed late on Tuesday, compared to 203,000 for "The Story with Martha MacCallum" on Fox News.
"We're here to stay," Newsmax CEO Christopher Ruddy said Tuesday evening after the figures emerged. "The ratings are showing that."
Until the election, Newsmax was not considered a competitor of Fox News and had just a few thousand viewers, while Fox's can average in the millions.
The channel has seen consistent gains, however, with its stance of not referring to Mr Biden as president-elect and questioning his victory, winning it praise online from the incumbent president.
Prime time host Kelly has maintained that Mr Trump "can still win" even as the Trump campaign's attempts to overturn the result have faltered.
According to Nielsen Media Research ratings data, Newsmax had 72,000 average total viewers a week before the elections. This shot up to 204,000 on the week of the election, though it still trailed Fox News by a wide margin. Fox had 2.73 million total average viewers the week preceding the election and 3.48 million during the election.
Fox News averaged 1.36 million viewers throughout the day on Monday in comparison to Newsmax's 316,000 viewers.
Ruddy said after the ratings came out that he will continue to diversify the channel's programming schedule, including a 10pm programme led by former Fox host Rob Schmitt.
Register for free to continue reading
Registration is a free and easy way to support our truly independent journalism
By registering, you will also enjoy limited access to Premium articles, exclusive newsletters, commenting, and virtual events with our leading journalists
Already have an account? sign in
Register for free to continue reading
Registration is a free and easy way to support our truly independent journalism
By registering, you will also enjoy limited access to Premium articles, exclusive newsletters, commenting, and virtual events with our leading journalists
Already have an account? sign in
Join our new commenting forum
Join thought-provoking conversations, follow other Independent readers and see their replies