North Dakota becomes first US state to legalise use of armed drones by police
It is unclear whether local police departments will use weaponised devices, even though they are technically legal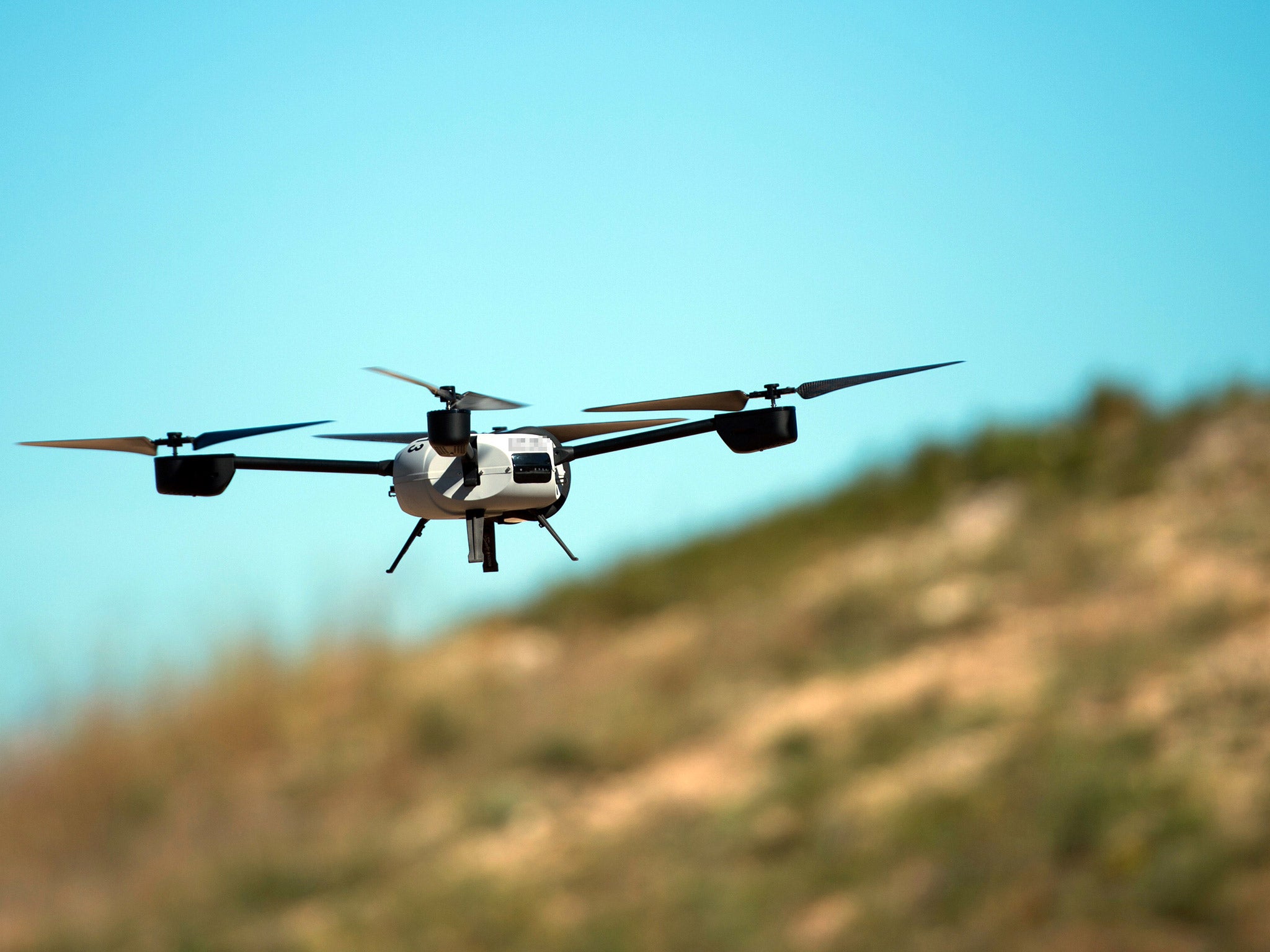 Armed drones could be used by police in the US state of North Dakota after local lawmakers legalised their use.
While they will be limited to "less than lethal" weapons, tear gas, tasers, rubber bullets and pepper spray could all be used in theory by the remote controlled flying machines.
In a classic case of unintended consequences, the original sponsor, Republican state representative Rick Becker said he was unhappy with the way legislation turned out.
His original intention was to prevent law enforcement officials from using the unmanned aerial vehicles from conducting surveillance on private property without a warrant.
"In my opinion there should be a nice, red line: Drones should not be weaponised," he said.
The original draft of the House Bill 1328 said: "A state agency may not authorize the use of, including granting a permit to use, an unmanned aircraft armed with any lethal or non-lethal weapons, including firearms, pepper spray, bean bag guns, mace, and sound-based weapons."
However, the state's police union amended the Bill, limiting the ban to only lethal weapons, meaning that sounds cannons or rubber bullets could be used on police drones, according to The Daily Beast.
Mr Becker said that he didn't fight the amendments, telling the Arstehnica website that he wanted "the Bill to pass to at least require warrants."
However, he said that he will aim to change the law in two-years' time when North Dakota's House of Representatives returns to session.
It is unclear whether local police departments will use weaponised drones, even though they are technically legal.
Police officers are subject to local and departmental rules that can substantially limit what tactics are allowed.
However, at least 39 people have been killed by police tasers in 2015, according to The Guardian.
The fact that a suspect could potentially be tasered by an officer sitting hundreds of miles away will likely add to the concerns of those who are worried about the militarisation of US police departments.
Concerns were raised following events in Ferguson, Missouri, where mostly peaceful protests over the killing by a police officer of black man Michael Brown were met over several nights by lines of body-armoured police brandishing automatic weapons, and in some cases riding mine-resistant military-style vehicles.
It prompted President Barack Obama to ordered a comprehensive review of policies that have encouraged police departments across the United States to acquire ever greater quantities of military kit that was once the reserve of professional soldiers last month.
Join our commenting forum
Join thought-provoking conversations, follow other Independent readers and see their replies