North Korea: Russia accuses US of waging 'bloodthirsty tirade' with threat to destroy country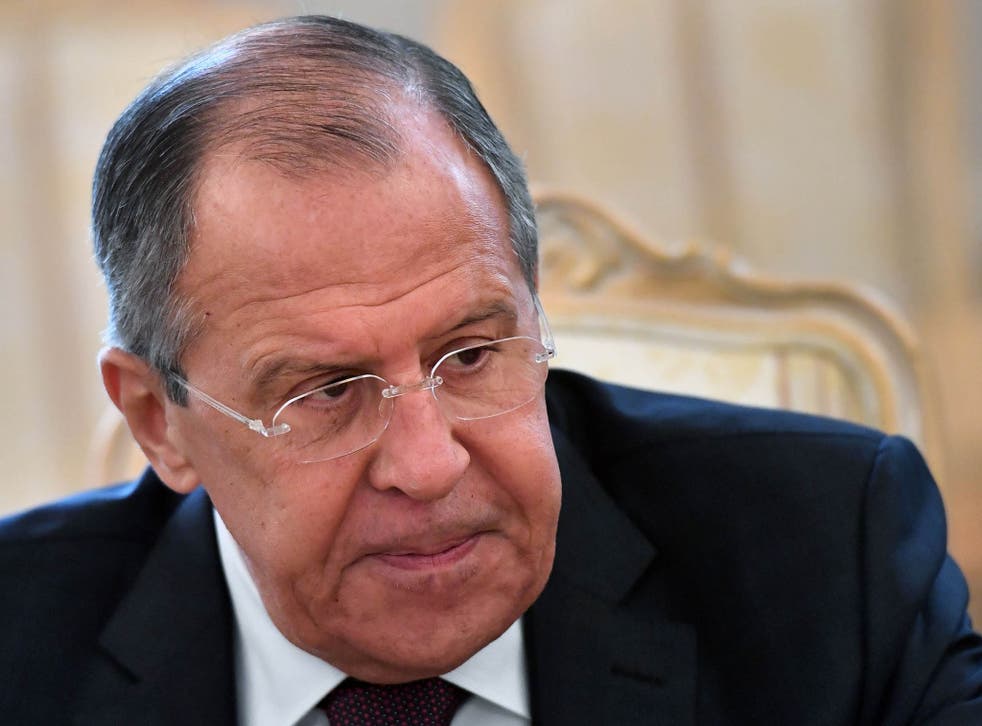 Russian foreign minister Sergey Lavrov says that America's threat to destroy North Korea should war break out is "a bloodthirsty tirade" and a big mistake.
Mr Lavrov made the comments while visiting Rome, where he criticised comments from US ambassador to the United Nations Nikki Haley for saying that North Korea would be "utterly destroyed" if Pyongyang's recent missile testing of a rocket that could potentially hit the US mainland provoked war.
"If someone really wants to use force to, as the US representative to the United Nations put it, destroy North Korea ... then I think that is playing with fire and a big mistake," Mr Lavrov said, according to Russian news agencies.
He continued to say that Ms Haley's speech to the UN Security Council meeting was "a really bloodthirsty tirade".
"We will do everything to ensure that [the use of force] doesn't happen so that the problem is decided only using peaceful and political-diplomatic means," Mr Lavrov said.
North Korea tested a missile this week that experts believe showed that the rogue regime could launch an attack that reaches the US mainland, raising concerns that the country may soon be able to attach a miniaturised nuclear weapon to one of those missiles. It wasn't immediately clear if North Korea's most recent missile test actually showed that Pyongyang could deliver such a payload, as it wasn't clear what was on the missile, but experts said it showed they were on their way.
North Korea announces test of new long-range missile
The US, Russia, South Korea, and Japan were all quick to condemn those tests. But, while Russia called it a "provocation", Mr Lavrov has said that the way the US is handling North Korea -- which includes planned joint military exercises with South Korea in December -- is dangerously provocative.
North Korea announces intercontinental missile launch

Show all 13
"The latest US actions look designed to deliberatively provoke Pyongyang into taking new extreme action," Mr Lavrov said earlier this week.
Since President Donald Trump took office earlier this year, relations with North Korea have become increasingly strained. Mr Trump has used strong language to denounce Pyongyang, and personally attacked North Korean leader Kim Jong-un. Mr Kim, in response, has similarly dismissed the US President, and even released an unprecedented letter in which he personally insulted Mr Trump.
Join our new commenting forum
Join thought-provoking conversations, follow other Independent readers and see their replies