Parkland survivors point out hypocrisy as NRA announce gun ban at meeting attended by vice president Mike Pence
'I thought giving everyone a gun was to enhance safety. Am I missing something?'
Alina Polianskaya
Monday 30 April 2018 18:30 Comments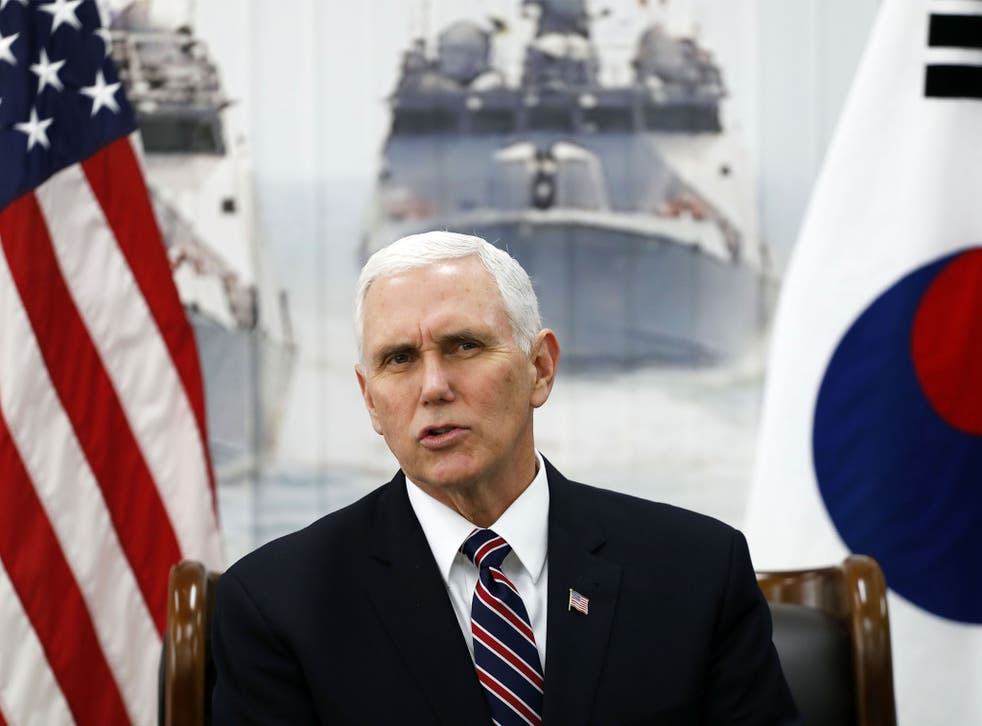 Survivors of the Florida school shooting and families of victims have accused the National Rifle Association (NRA) of hypocrisy after it announced that guns will be banned at their upcoming leadership conference that will be attended vice president Mike Pence.
The powerful gun lobby revealed the policy in a post on its website about the annual meeting of its Institute for Legislative Action (ILA), which takes place in Dallas on 4 May.
"Due to the attendance of the Vice President of the United States, the US Secret Service will be responsible for event security at the NRA-ILA Leadership Forum," it said.
"As a result, firearms and firearm accessories, knives or weapons of any kind will be prohibited in the forum prior to and during his attendance."
Survivors and families of victims of the Parkland, Florida school shooting, in which 17 people died, were quick to criticise the move, with some taking to social media to speak out.
Among them was Fred Guttenberg, whose daughter Jaime was killed in the attack.
"On so many levels, this is enlightening," he posted on Twitter. "According to the NRA, we should want everyone to have weapons when we are in public.
World news in pictures

Show all 50
"But when they put on a convention, the weapons are a concern? I thought giving everyone a gun was to enhance safety. Am I missing something?"
Cameron Kasky shared a screenshot of the NRA's post, and tweeted that the organisation had "evolved into such a hilarious parody of itself."
Matt Dietsch, one of the organisers for the March for our Lives gun protest also posted about the announcement on Twitter: "Wait wait wait wait wait wait you're telling me to make the VP safe there aren't any weapons around but when it comes to children they want guns everywhere?
"Can someone explain this to me? Because it sounds like the NRA wants to protect people who help them sell guns, not kids."
More than 45,000 people have signed a petition demanding for the vice president to cancel his speech at the convention.
The petition said: "This is a slap in the face to Americans—from Parkland to Chicago to Nashville—hurting from gun violence. It's also a signal to young people organizing historic actions that the NRA's extremist agenda and donations are more valuable to Mike Pence than the lives lost."
The group describes the NRA-ILA's annual Leadership Forum as "one of the most politically significant and popular events in the country".
NRA spokeswoman Dana Loesch suggested the gun ban was not a decision that was made by the NRA.
She posted on Twitter: "NRA banned nothing. The media does this every year. It's Secret Service SOP and they supersede all start and local control."
The White House could not be reached for comment.
Register for free to continue reading
Registration is a free and easy way to support our truly independent journalism
By registering, you will also enjoy limited access to Premium articles, exclusive newsletters, commenting, and virtual events with our leading journalists
Already have an account? sign in
Join our new commenting forum
Join thought-provoking conversations, follow other Independent readers and see their replies