Number of women in hospital for heroin and prescription opioids spikes 75% in a decade
Women are now being admitted to the hospital for opioid use at the same rate as men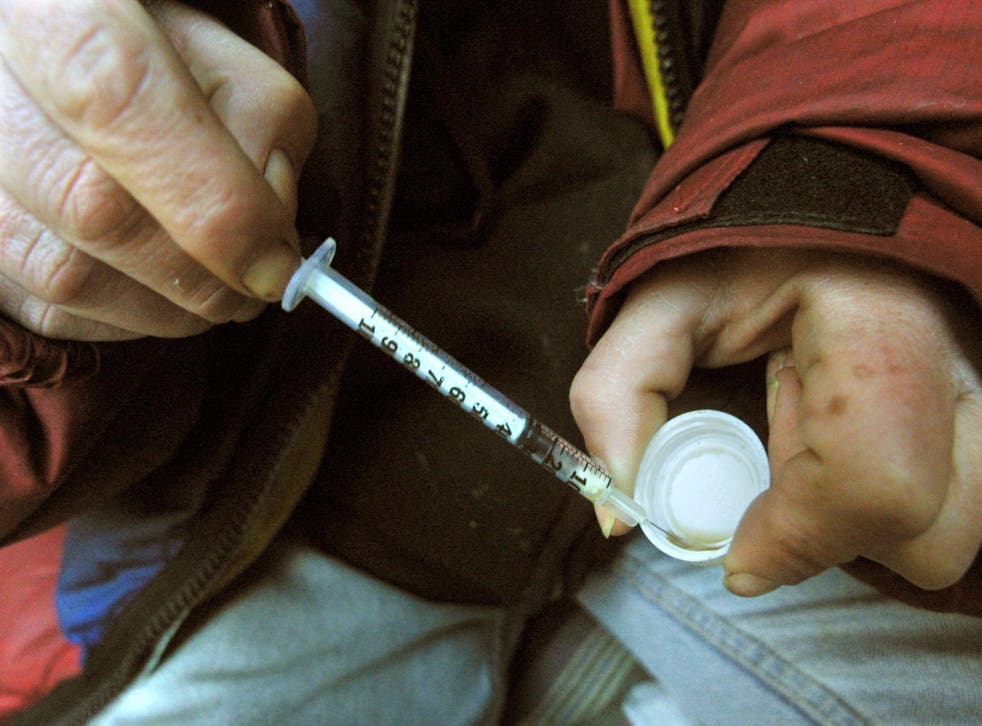 The number of women admitted to the hospital for using heroin or prescription pain relievers has jumped 75 per cent in 10 years, according to a new data analysis from the Agency for Healthcare Research and Quality (AHRQ).
The AHRQ data provides insight into the growing opioid crisis in the US, which accounted for 28,647 deaths and 1.27m hospital visits in 2014, the last year for which data is available,
Men have traditionally been admitted to the hospital for opioid issues at a higher rate than women – but in the decade between 2004 and 2015, the female population caught up.
By 2014, women in three-quarters of the US were admitted for opioid use at a higher rate than men.
Deaths from prescription painkiller overdose have also increased more sharply among women than men, according to the Centers for Disease Control. Between 1999 and 2010, the number of women who died from prescription opioid overdose jumped more than 400 per cent. Deaths among men increased by 265 per cent.
This may be because women are more likely to have chronic pain, stemming from conditions such as endometriosis, fibromyalgia, chronic migraine headaches.
Women are also more likely to be prescribed prescription pain relievers, be given higher doses, and use them for longer periods of time, according to the Centers for Disease Control (CDC). They may also develop a dependency more quickly than men.
World news in pictures

Show all 50
"As the report makes clear, over the past decade, opioid abuse has affected both sexes and all age groups," AHRQ Director Gopal Khanna said in a statement. "The crisis, however, looks different in different places."
The study found women were most likely to be admitted to the hospital in West Virginia, Maryland and Massachusetts. Both sexes were least likely to be hospitalised in Nebraska. The researchers suggest this may be because people living in urban areas are more likely to visit the hospital in general.
The statistics reflect a growing increase in opioid-related hospital visits overall. Between the years of 2005 and 2014, opioid-related visits to the emergency room jumped 99 per cent. In-patient hospital stays increased by 64 per cent.
The CDC have labelled the opioid crisis – which includes drugs such as oxycodone, hydrocodone, codeine, and morphine, as well as heroin – an epidemic. Others have called it the worst drug crisis in US history.
The Trump administration recently suggested eliminating the Office of National Drug Control Policy, the agency tasked with fighting opioid abuse, but has since walked back the suggestion.
Mr Trump announced the creation of a bipartisan task force on opioids, lead by New Jersey Governor Chris Christie, in March.
Join our new commenting forum
Join thought-provoking conversations, follow other Independent readers and see their replies