Obama bans slave-produced imports, ends 85-year-old loophole
The bill closes a loophole which allowed products of forced and child labour to enter the US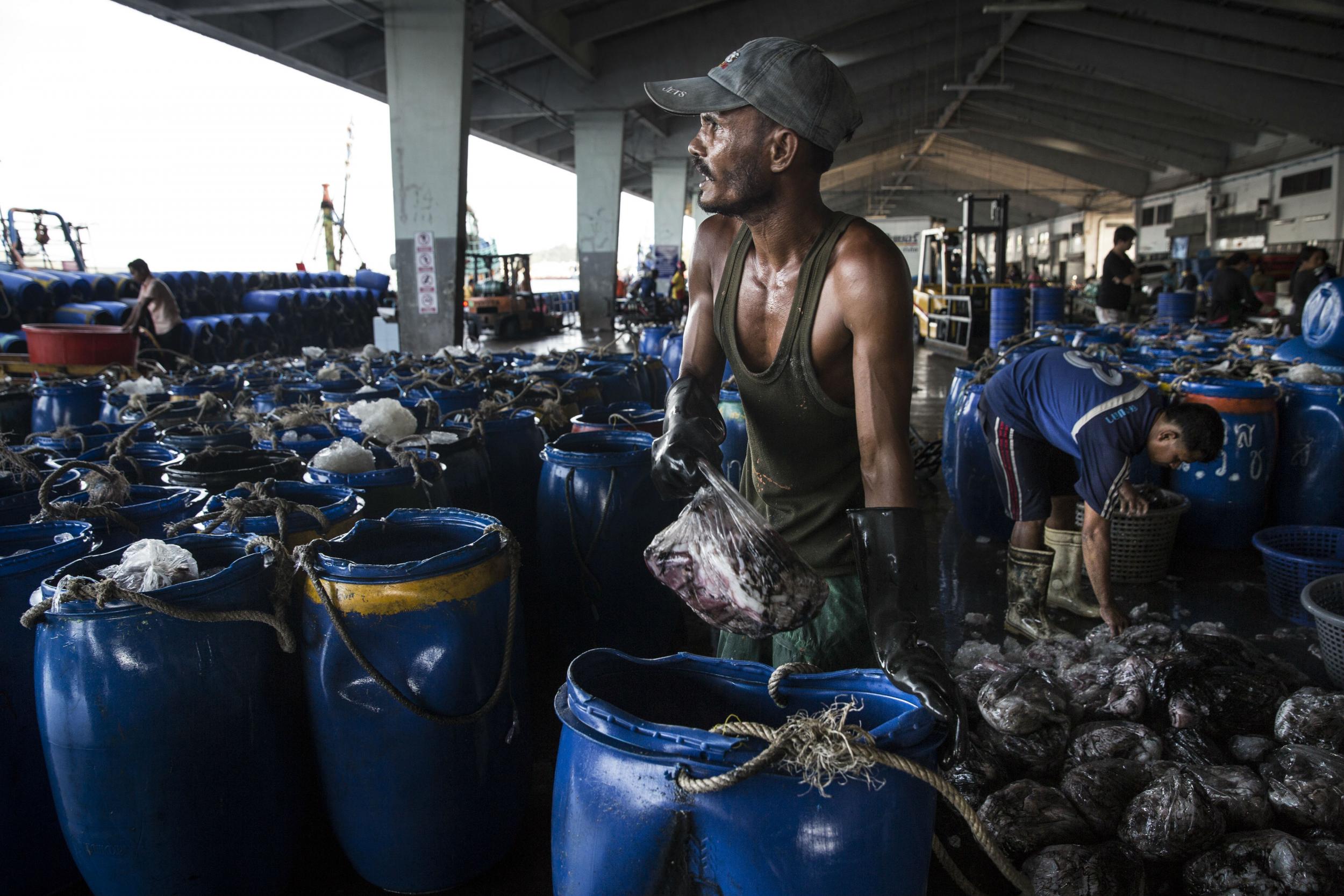 President Obama has put an end to an 85-year old loophole which allowed the US to import items that have been produced by trapped and enslaved workers overseas.
The bill, signed on Wednesday, prevented the US from importing fish caught by slaves in Southeast Asia, gold mined by children in Africa and garments sewn by abused women in Bangladesh. It also bans other products that were unethically produced, from cocoa to electronics.
Previously US customs laws which banned imports produced by forced or child labour went ignored due to "consumptive demand", which meant that imports were allowed if there was not sufficient supply to meet domestic demand. It was called the US Tariff Act of 1930.
The US recently freed more than 2,000 enslaved Thai fishermen, arrested traffickers and seized millions of dollars worth of seafood and vessels after it discovered Thai companies were importing fish products produced by slaves.
The International Labour Organization estimates that 20.9 million people are victims of forced labor globally and the illegal industry is estimated to generate $150 billion in profits per year.
The Guardian also reported in 2015 on abuse suffered by Rohingya migrants who were trafficked through jungle camps to work on Thai fishing vessels as slaves.
Costco and CP Foods are facing a lawsuit in California to prevent the sale of Thai prawns and shrimp which are thought to have been unethically produced, which adds to Thailand's $3.7 billion seafood industry.
Senator Sherrod Brown of Ohio, who fought to scrap the exception in that customs law, said he is already asking Customs and Border Protection to make sure they enforce the new rules when the law takes effect in 15 days' time.
"It's embarrassing that for 85 years, the United States let products made with forced labor into this country, and closing this loophole gives the US an important tool to fight global slavery," he said to the Associated Press.
A WWF study from 2015 found that more than 85 per cent of the world's fish stocks are at significant risk of illegal, unreported and unregulated fishing. The trade is also associated with slave labour, drugs and arms smuggling.
The Obama administration also signed the Port State Measures Agreement in early February. The agreements bars foreign vessels from accessing ports if suspected of illegal fishing.
Join our commenting forum
Join thought-provoking conversations, follow other Independent readers and see their replies