Obama shortens the sentences of 111 more federal prisoners
35 inmates were serving life sentences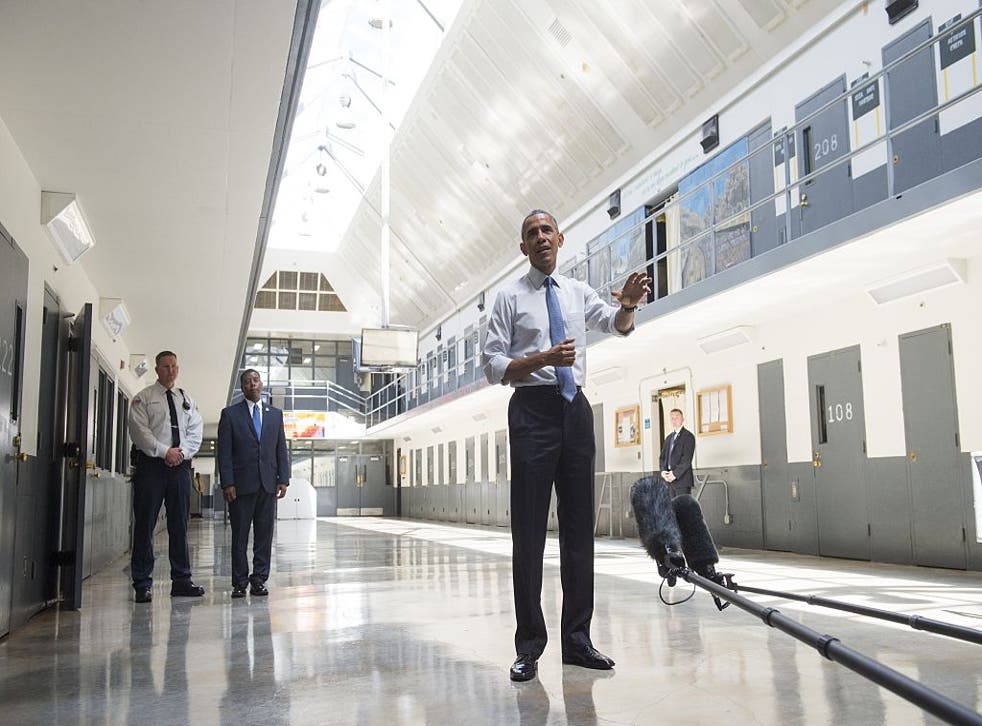 President Barack Obama granted clemency to 111 federal inmates on Tuesday, including 35 inmates who were slated to spend the rest of their lives behind bars.
Justice Department lawyers worked through a tremendous backlog of drug cases and will consider thousands before President Obama leaves office. The latest round of decisions marks the second this month, along with quietly denying 2,227 cases.
"At our current pace, we are confident that we will be able to review and make a recommendation to the president on every single drug petition we currently have," Deputy Attorney General Sally Q Yates told NPR.
Sixteen of the sentences were related to gun charges, while the rest dealt with drug trafficking related to cocaine, heroin, marijuana and methamphetamine.
White House Counsel Neil Eggleston says that President Obama considers every case to give non-violent offenders a second chance at life outside the penitentiary walls. He's now commuted the sentences of 673 inmates.
"As successful as we've been in reducing crime in this country, the extraordinary rate of incarceration of nonviolent offenders has created its own set of problems that are devastating," Mr Eggleston wrote in a blog post.
"Entire communities have been ravaged where largely men, but some women, are taken out of those communities," he continued. "Kids are now growing up without parents It perpetuates a cycle of poverty and disorder in their lives. It is disproportionately young men of color that are being arrested at higher rates, charged and convicted at higher rates, and imprisoned for longer sentences."
Register for free to continue reading
Registration is a free and easy way to support our truly independent journalism
By registering, you will also enjoy limited access to Premium articles, exclusive newsletters, commenting, and virtual events with our leading journalists
Already have an account? sign in