Omaha parents demand answers after one-year-old dies after being left in hot car outside daycare
'How can you forget a kid that you yourself put into the vehicle?' Ra'Miyah Worthington's father said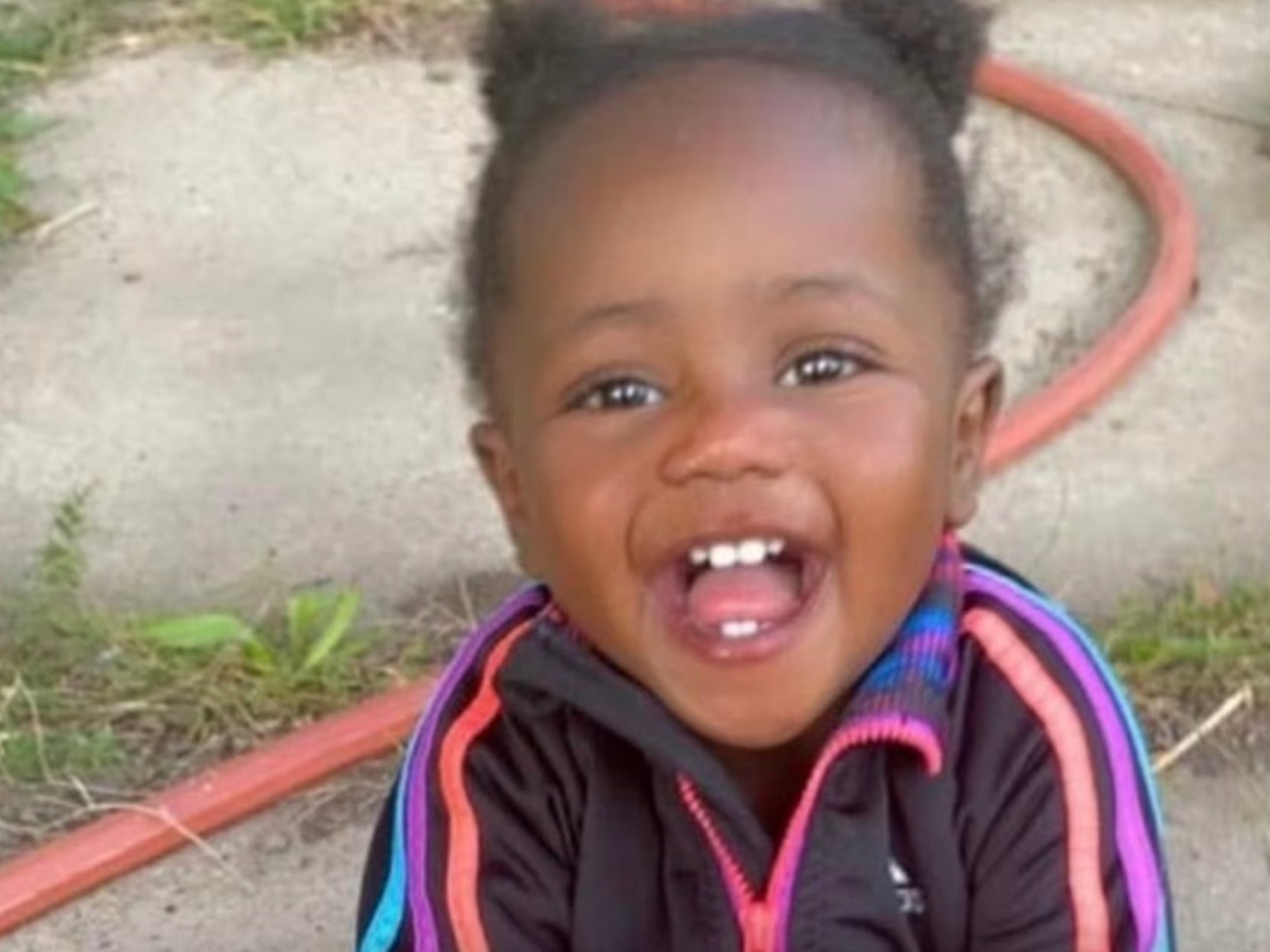 A one-year-old child has died after being left in a hot car outside a daycare centre in Omaha, Nebraska, while temperatures in the city reached 36 degrees Celsius (96.8 Fahrenheit).
Ra'Miyah Worthington was taken to the Nebraska Medical Center in a critical condition at around 3pm local time on Monday afternoon, after a Kidz of the Future Child Development Center employee called 911.
The baby was given CPR during the journey to the hospital, but first responders were unable to resuscitate her.
Ra'Miyah had been found in a van which is registered to the owner of the Kidz of the Future Child Development Center, according to multiple reports.
This vehicle had transported the baby girl and her two siblings to the daycare centre earlier that morning.
The child's grieving parents, Sina Johnson and Rianna Worthington, said that Ra'Miyah's temperature had reached 109 degrees Celsius.
In an interview with Omaha television station WOWT, Mr Worthington said: "I'm not comprehending how this could have even possibly happened."
"My thing is how can you forget a kid that you yourself put into the vehicle?" he asked.
The parents said that the daycare centre has an app to provide parents with updates about their children.
Following the tragedy, Ra'Miyah's mother and father said they noticed her attendance wasn't registered on the app that day.
"She was never checked in. Only one of the three kids we sent was checked in, so put two and two together. You had to have my baby left in this car since this morning," Mr Worthington said.
Ra'Miyah was the youngest of six siblings and was described by her family as being a smiley child who loved dancing.
Ms Johnson shared: "She loved, loved, loved her family. She loved her daddy. She was daddy's little girl."
A spokesperson for the Omaha Police Department has confirmed that investigations are ongoing.
The family has set up a GoFundMe page on behalf of Ra'Miyah's mother, father and five siblings.
"Due to the negligence of her daycare provider, her family is forever scarred," the page reads.
The Independent has reached out to the daycare centre for comment.
Join our commenting forum
Join thought-provoking conversations, follow other Independent readers and see their replies