One man hospitalised as 20,000 killer bees attack a mosque in Arizona
This aggressive breed of honeybee is wreaking havoc in Phoenix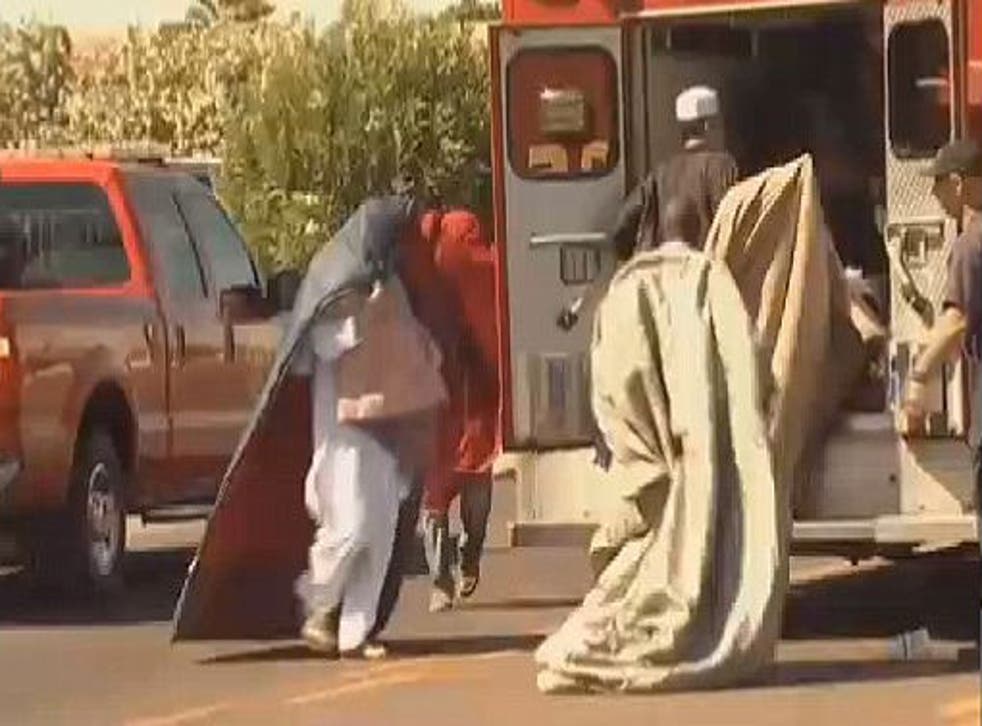 People ran for cover as up to 20,000 killer bees escaped a hive and attacked a mosque in Phoenix, Arizona.
The particularly aggressive strain of honeybee stung 15 people and one 24-year-old man was hospitalised after the attack. Several people were removed from the mosque via an ambulance, blankets covering their heads.
Everyone is reportedly in a stable condition, according to ABC15, but authorities could expect more attacks as April marks the start of the bee season.
Authorities shut down a busy road nearby and sprayed the hive with heavy foam to quell the angry bees.
The fire department also hosed down houses and told people to stay indoors as bees continued to fly around, some still attached to pieces of honeycomb.
"I wonder how long that beehive has been there," said Graciela Flores, a Phoenix resident who lives next to the hive.
The bee problem in Arizona has been an ongoing issue. Last June an 84-year-old man was stung more than 2,000 times in his garden. Three dogs were reported to have been stung to death the same summer.
These bees are a hybrid European and African honeybee, the result of a crossbreeding experiment in Brazil. They thrive in warmer climates and have invaded states like Arizona, New Mexico and Texas.
If one of their hives is disrupted, the bee can become very aggressive.
"They hate any movement, noise, or vibration," Reed Booth, owner of a bee-removal business in southern Arizona, told the Associated Press. "They hate everything."
Join our new commenting forum
Join thought-provoking conversations, follow other Independent readers and see their replies