The woman highlighting the hypocrisy of shirtless selfies
Lindsey created the blog Cards Against Harassment to raise awareness of sexual harassment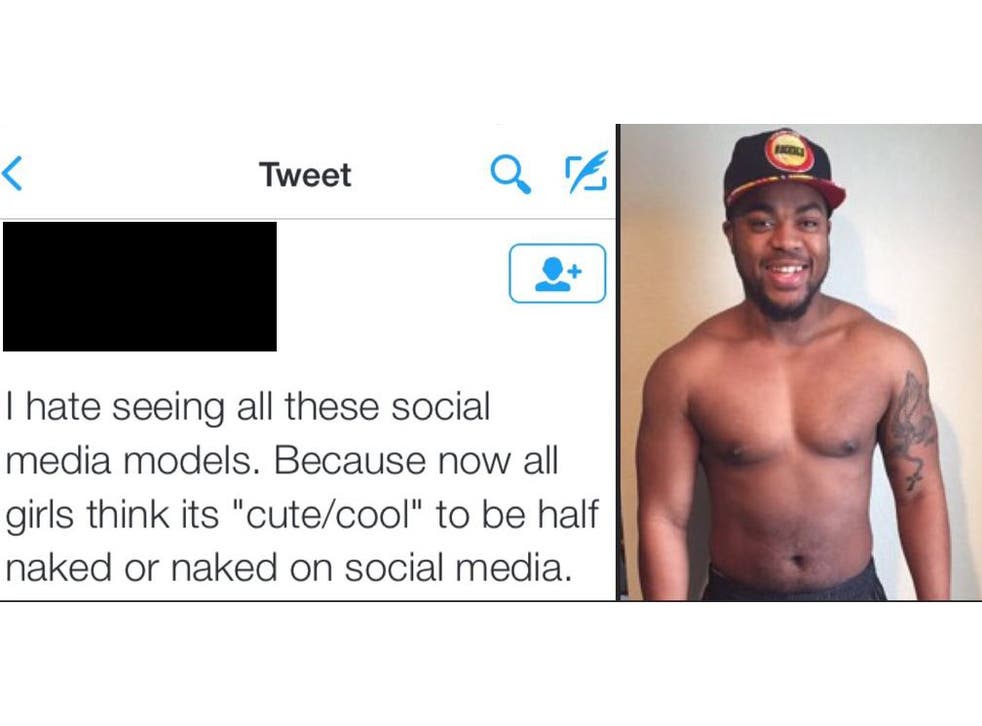 It can be hard to be a woman online. In recent years, harassing behaviour has become increasingly common – from attacks on female MPs to Gamergate.
One woman is fighting back though – using a Twitter account to highlight the hypocrisy of those who call out women for posting "half-naked" photos.
Lindsey, from the blog Cards Against Harassment, posts tweets that criticise women and what they are wearing - and juxtaposes them with photos showing the individual in their own shirtless selfies.
One tweet reads: "I am a good Christian man with good Christian values. I do not want to see random half-naked girls on my Twitter feed. Leave. Please".
She then posts shirtless photos of the same man taken from his own Twitter feed.
She told The Independent:
"I've been tweeting about misogyny, sexual violence and sexual harassment for a few years now, and have been concerned by how often, even in 2016, women's bodies and clothing choices are brought up as contributing or causal factors for mistreatment, disrespect, or victimization. I have a sister who is currently breastfeeding and she tells me some of the most outrageous stories about total strangers harassing her for having the audacity to feed her child in public, even as half-naked men jog by on their daily run.
"I came across a twitter user - sporting a shirtless selfie as his avi- hand-wringing his jacked, axe-spattered hands over women posting half-naked pictures online and the apparent lack of self-respect those pictures demonstrated. I started looking up similar keywords and found he wasn't alone: there's a whole fraternity of guys who apparently feel no qualms posting their own shirtless pictures, but feel called upon to belittle women that do the same.
"I am hardly the first person to point out this double standard, or the broader cultural trend of treating women's bodies as fair game for public debate and control, and I'm frankly very surprised that this reached an audience beyond the Twitter followers I had a week ago.
"Ultimately I hope that packaging a message other women have been sharing for decades in a visual, tongue-in-cheek way will help bring more people into the conversation so we can stop defining women and girls' "self respect" for them and let them live."
Lindsey says Cards Against Harassment also provides women with cards to hand to men if they feel they're being harassed.
The cards are available online for anyone to download and hand out to men they see harassing women in public.
It sparked from a project started in 2014, in which Lindsey wanted to "confront" street harassment in Minneapolis.
Register for free to continue reading
Registration is a free and easy way to support our truly independent journalism
By registering, you will also enjoy limited access to Premium articles, exclusive newsletters, commenting, and virtual events with our leading journalists
Already have an account? sign in
Register for free to continue reading
Registration is a free and easy way to support our truly independent journalism
By registering, you will also enjoy limited access to Premium articles, exclusive newsletters, commenting, and virtual events with our leading journalists
Already have an account? sign in
Join our new commenting forum
Join thought-provoking conversations, follow other Independent readers and see their replies