Orlando attack: Hospitals waive fees for survivors of Pulse nightclub shooting
About $5.5 million will be written off for 44 wounded victims of gunman Omar Mateen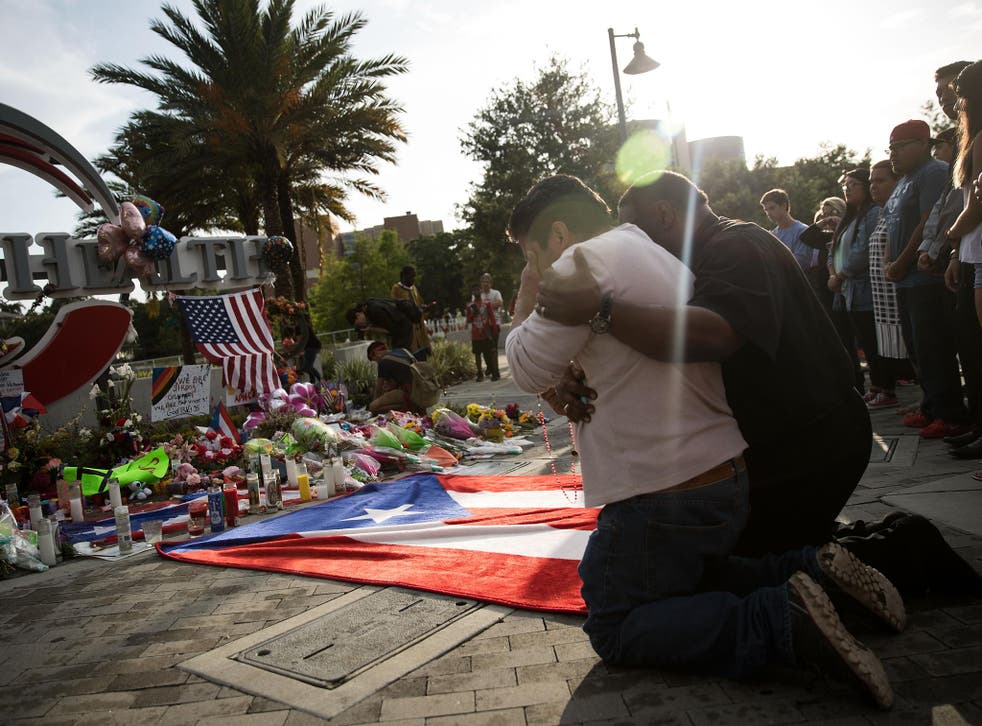 Survivors of the mass shooting in a Florida nightclub in June will not have to pay medical expenses, according to hospital officials.
Hospitals will instead write off about $5.5 million worth of costs.
The Orlando Regional Medical Centre treated 44 of the 53 victims who needed immediate medical attention as its trauma centre is only a few blocks away from the Pulse nightclub, where a lone gunman burst in and killed 49 people on 12 June.
One victim is still in hospital, more than two months after the attack.
Orlando Health president and chief executive, David Strong, told the Orlando Sentinel that the shooting was a "horrendous tragedy" for victims, their families and the community.
"During this very trying time, many organisations, individuals and charities have reached out to Orlando Health to show their support. This is simply our way of paying that kindness forward."
Hospitals will instead consider state and federal money, as well as victim funds such as the One Orlando fund and means-tested programmes like Medicaid, to meet their bills.
Nine patients who were taken to hospital after the shooting died and their families will not be made to pay medical costs either.
In pictures: The victims of the Orlando shooting

Show all 44
Florida Hospital, which looked after a dozen of the survivors, said they would not even contact the insurers, and would foot the whole bill.
"It was incredible to see how our community came together in the wake of the senseless Pulse shooting," president Daryl Tol said in a statement.
"We hope this gesture can add to the heart and goodwill that defines Orlando."
One clubgoer, Mario Lopez, 34, told the Sentinel that the news was a "huge relief" as he was uninsured and could not afford to pay for medical treatment. He was shot and split his elbow on glass. After seven hours in hospital, he was charged $20,000.
Hospitals also said they would endeavour to work with the survivors for any future surgeries or medical care that they may need, even if they could not guarantee care would always be free.
In the days following the attack in June, people queued around the block by hospitals to donate blood for the victims.
Orlando shooting was an act of 'revenge'
The Florida governor, Rick Scott, promised to "devote every resource available" to assist with the shooting.
The White House also waived federal medical privacy laws that so regional hospitals could communicate with survivors' and victims' families in the aftermath of the attack.
Join our new commenting forum
Join thought-provoking conversations, follow other Independent readers and see their replies