Isis claims responsibility for the Orlando gay nightclub shooting. But that doesn't mean they knew anything
As yet, there appears no evidence that the gunman underwent serious Islamist indoctrination - but Isis is the great beneficiary of the publicity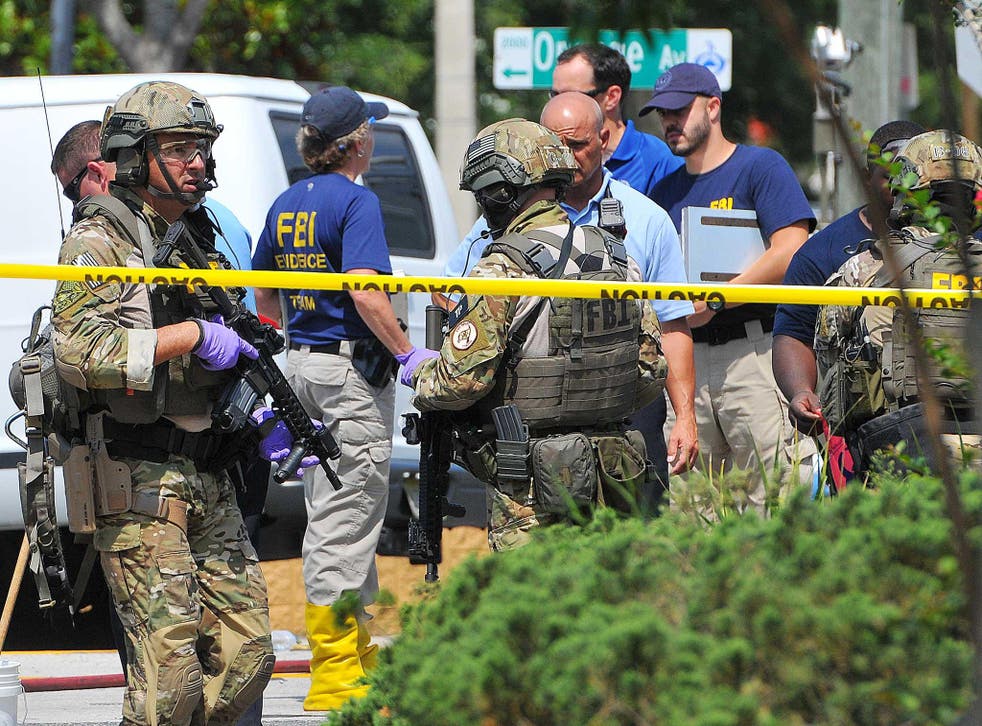 On Sunday, as news began to emerge of the terrible massacre at the Pulse nightclub, the official news agency of Isis, Amaq, issued a flash bulletin: "Breaking News – Source to Amaq. The attack that targeted a nightclub for homosexuals in Orlando, Florida, and left more than one hundred dead and wounded was carried out by an Islamic State fighter."
The "source" for Isis was the Western media quoting sources in the FBI and among police. As politicians filled the airwaves with talk of yet another assault by Islamist terrorism and Donald Trump demanded that Barack Obama resigns as president and Hillary Clinton drops out of the forthcoming presidential election, jihadist media went into a frenzy of excitement.
By Monday morning Al-Bayan, the Isis radio station, was declaring that Omar Mateen, an American of Afghan background, was "one of the Caliphate's soldiers in America who carried out a security invasion where he was able to enter a crusader gathering at a nightclub for homosexuals….". Many Islamist supporters changed their profile pictures on Twitter to that of the killer. Screenshots were shared of the scene of the attack. Praise was heaped on yet another great victory by Isis. A call by the group to carry out attacks during the Muslim holy month of Ramadan was repeated.
It is not altogether surprising that Isis appeared not to know much about Mateen; they did not need to. One does not need to officially sign up to the group to carry out acts on its behalf. In his Ramadan message urging jihad, Abu-Mohammed al-Adnani, the group's chief spokesman, had specifically instructed: "Do not ask for anyone's permission". This allows 'lone wolves' to plan and carry out missions and avoids the chances of leaks or infiltration by security agencies.
The choice of weapons is left to individuals. Mateen got hold of assault rifles for his murders because, as we know, it is easy to do so in America. But where it is difficult, infidels could be killed using rocks, knives, clubs or even cars, advised al-Adnani. This has fallen on receptive ears. For instance, in this country last month Junead Khan, from Luton, was sentenced to 12 years in prison after being convicted of plotting to run over US airmen outside a base and then stab them to death.
It has become customary for those carrying out attacks in the name of Isis to pledge allegiance to the organisation and its leader, the "Caliph" Abu-Bakr al-Baghdadi. This can be done before, during, or after an attack. Mateen pledged allegiance to Isis in a 911 telephone call from the club. Syed Rizwan Farook and Tashfeen Malik, the couple who carried out the attack in San Bernardino, California, last December, posted their allegiance on Facebook where it was found after the assault. Elton Simpson, who opened fire on an exhibition of cartoons about the Prophet Mohammed in May last year in Texas, sent a tweet just before he pulled the trigger.
How much was Mateen's targeting of a gay bar due to his Muslim faith, membership of Isis, or general prejudice? There is, as yet, no evidence that he underwent serious Islamist indoctrination. The FBI had looked at him twice previously but had not taken further action.
Mateen was, one can judge from his actions, consumed with hate against gay people, and extremist organisations offer a home for hatred. Isis has made a point of highlighting its savage homophobia with the endless release of "snuff movies" of gay people being thrown off roofs. In Britain, the neo-Nazi nail bomber David Copeland, a one-time member of the British National Party and the lesser known National Socialist Movement, targeted gay people in his attack on the Admiral Duncan pub in Soho as well as the black community in south London and Muslims in east London.
Individuals go on murderous sprees then attempt to justify their acts to a higher ideal, religious or political, by pledging allegiance to a group which subsequently gains huge publicity. Isis is a great beneficiary of this. It is, for them, a zero-sum game in which they are always the winner.
Join our new commenting forum
Join thought-provoking conversations, follow other Independent readers and see their replies