Orlando shooting: Isis 'desperate' to claim responsibility for attack but no evidence it directed Omar Mateen
Authorities said there was no evidence the gunman was directed externally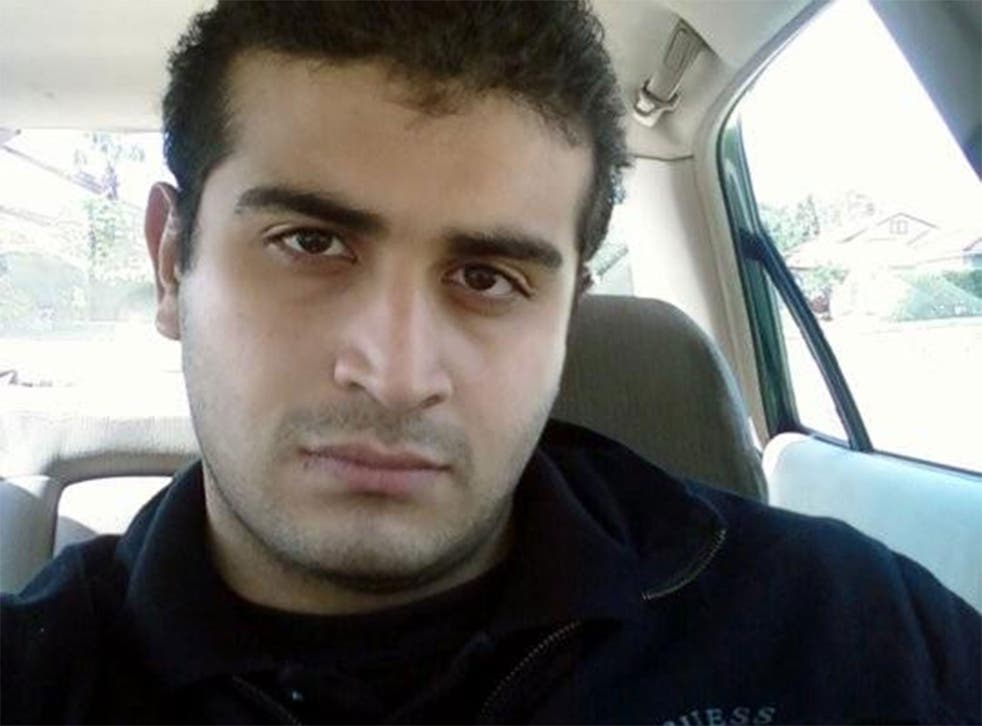 Isis' claim of responsibility for a massacre at a gay bar in Florida could be a sign of the terrorist group's "desperation" to boost its image as it faces losses across its territories, analysts have said.
Barack Obama said there was no indication that the gunman who shot 49 people dead at Pulse in Orlando had been directed from abroad and called the atrocity "an example of home-grown extremism".
"It appears that the shooter was inspired by various extremist information that was disseminated over the internet," the President said.
"It does appear that at the last minute he announced allegiance to Isil (Isis) but there is no evidence so far that he was in fact directed by Isil or that it was part of a larger plot."
Omar Mateen was hailed as a "soldier of the Caliphate" in propaganda statements but analysts have cautioned that the phrase is not an indication of direct involvement by the so-called Islamic State.
Michael Horowitz, a senior analyst with the Levantine Group, told The Independent that the group's initial claim of responsibility was more cautious than previously seen.
"If you compare it to the claims for Paris, for Brussels and for the Russian plane it is very, very different," he added. "They really wanted to take responsibility for it but did not seem fully sure."
The first claim came from Isis' semi-official Amaq Agency, quoting an anonymous source calling Mateen an Islamic State fighter.
"The 'source to Amaq' could actually just be Western media," Mr Horowitz said, noting that the claim carried no more information than was widely available in online reports.
Statements issued following the Paris and Brussels attacks, by contrast, contained previously unknown details of the number of attackers and weapons used.
In pictures: Orlando nightclub shooting

Show all 30
There was also a marked absence of footage and images of Mateen on Isis propaganda channels, which normally eulogise so-called "martyrs" extensively.
A subsequent bulletin from Isis' al-Bayan radio station was also thin on information.
"Our brother Omar Mateen, one of the soldiers of the Caliphate in America, carried out an attack on a nightclub for sodomites in the city of Orlando, Florida," it said.
"He succeeded in massacring the filthy crusaders, killing and injuring more than 100 of them before he was killed…may Allah accept our brother among the shuhada (martyrs)."
Mr Horowitz said the statement hinted at the possibility that Mateen may have been in contact with an Isis fighter at some point but that direction by Isis was still unlikely.
"'Soldiers of the Caliphate' is a very general term – it doesn't mean that they did it or directed it," he added.
"It's a cheap way of suggesting Isis controls these attacks and can carry them out in America.
"The group is dying to claim responsibility for one of these big attacks – it's facing an unprecedented amount of military pressure.
"The way Isis claimed responsibility for it shows that they are desperate…it's an example of their fragility."
Charlie Winter, a senior research associate at Georgia State University, also believed the massacre was more likely to be inspired rather than directed by Isis.
"It seems more in line with what happened in San Bernardino," he added, referring to the December attack by a married couple who killed 14 people after pledging allegiance to Isis leader Abu Bakr al-Baghdadi online.
The group also hailed them as "soldiers of the Islamic State" but investigations found no evidence they had contact with overseas groups.
Mr Winter said that the targeting of a gay club was a departure from previous Isis terror attacks, which have dominantly been aimed at "crusader" countries bombing its territories in Syria and Iraq, the security services and Shia Muslims.
He cited a "defensive" statement made by an Isis supporter on the Telegram messaging app claiming that the Orlando shooting "was NOT target on homosexuals" and that the US' foreign policy was the true motive.
"This is another example of how well Isis knows how to leverage the media," Mr Winter added.
Although no direct link has yet emerged, the attack followed Isis spokesperson Abu Muhammad al-Adani's call for lone wolf attacks during the Islamic holy month of Ramadan.
Acknowledging possible defeat in the group's strongholds of Mosul, in Iraq, Sirte, in Libya and Raqqa, in Syria, he urged followers to create a "month of calamity for infidels".
The US-led coalition, Syrian army, rebel groups, Iraqi government forces and Libyan miltias are among the forces fighting to drive miltiants out of their former strongholds.
Videos are also being circulated in English, German and French on its propaganda channels urging supporters either to travel to fight in its territories or launch attacks at home.
Police said Mateen pledged allegiance to Isis during a "cool and calm" call to emergency services during his massacre.
The shooting started at around 2am in Pulse on Sunday morning, with the gunman retreating to a bathroom after being fired on by police.
Mateen, who had previously been investigated for extremism by the FBI, held hostages for three hours until SWAT teams blew a hole in the wall and killed him in the ensuring gun battle.
Investigators said the two guns he used were legally purchased and that there was no indication of a second shooter or accomplice in the club.
US Attorney Lee Bentley said: "We do not know yet whether anyone else will be charged in connection with this crime but have no reason to believe that anyone connected to this crime is placing the public in imminent danger at this time."
Register for free to continue reading
Registration is a free and easy way to support our truly independent journalism
By registering, you will also enjoy limited access to Premium articles, exclusive newsletters, commenting, and virtual events with our leading journalists
Already have an account? sign in
Register for free to continue reading
Registration is a free and easy way to support our truly independent journalism
By registering, you will also enjoy limited access to Premium articles, exclusive newsletters, commenting, and virtual events with our leading journalists
Already have an account? sign in
Join our new commenting forum
Join thought-provoking conversations, follow other Independent readers and see their replies