Panama Papers: Mossack Fonseca bosses refused bail following bribery scandal arrests
Attorney General in Panama says she has information that identifies firm 'allegedly as a criminal organisation that is dedicated to hiding money assets from suspicious origins'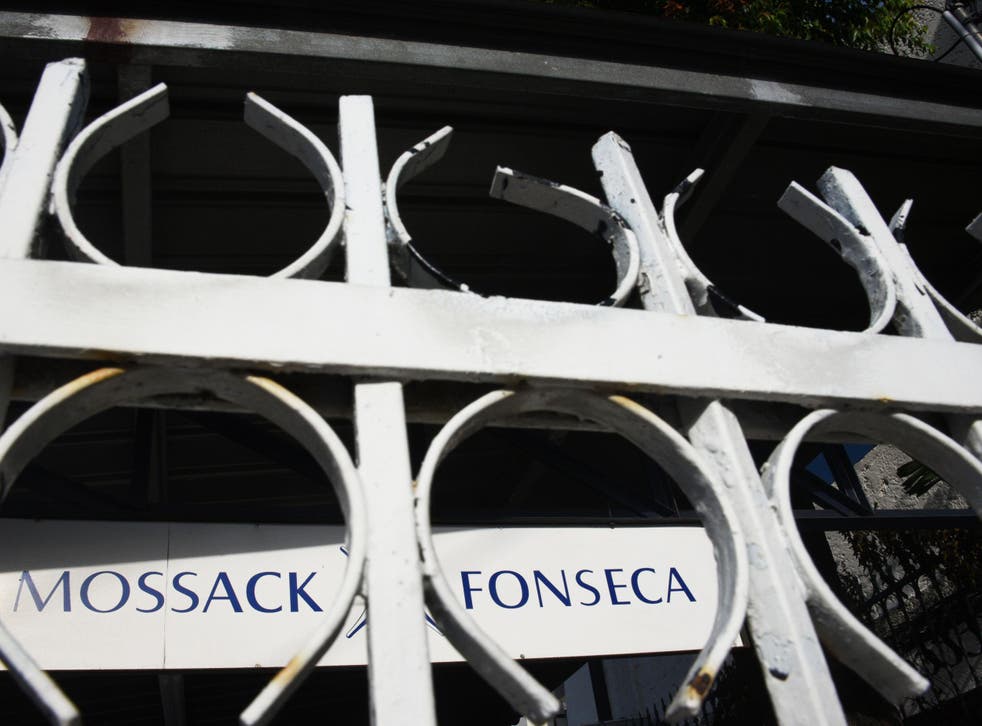 The heads of the law firm at the centre of the Panama Papers scandal have been denied bail, following their arrests in Panama last week.
The two founders of Mossack Fonseca were detained following allegations they played a part in a Brazilian corruption scandal known as Lava Jato, which involved the laundering of hundreds of millions of dollars worth of political bribes.
Defence lawyers for Jürgen Mossack and Ramón Fonseca confirmed they will remain in custody. Two other employees of the firm, lawyer Edison Teano and legal director Sara Montenegro, are also believed to be under investigation.
Mr Fonseca's lawyer, Elías Solano, dismissed evidence against his client as "weak", according to a report in The Guardian. He said: "It does not seem too difficult to show the lack of foundation to these allegations."
Mr Mossack's lawyer Marlene Guerra told reporters he had been refused bail because "there is a risk of flight from the country, due to the financial means of our clients".
She said the indictment process was ongoing. The Panamanian newspaper La Prensa reported that they were being charged with alleged economic crime, in the form of money laundering.
Panama Papers: Miami named in leaked documents
The two men were arrested following what appeared to be a coordinated swoop by police across Latin America, capturing people involved in the enormous Lava Jato — "Operation Car Wash" — scandal.
The ongoing investigation, which began in mid-2014, was initially a money laundering investigation but was expanded to cover allegations of corruption at the state-controlled oil company Petrobras, where executives allegedly accepted bribes in return for awarding contracts to construction firms at inflated prices.
In a press conference, Kenia Porcell, Panama's attorney general, said she had information that identified Mossack Fonseca "allegedly as a criminal organisation that is dedicated to hiding money assets from suspicious origins".
She said the firm's Brazilian representative had allegedly been instructed to conceal documents and to remove evidence of illegal activities related to the Lava Jato case.​
"Put simply, the money comes from bribes, circulated via certain corporate entities to return bleached or washed to Panama," said Ms Porcell. She confirmed charges had been formulated against four individuals, including the Mossack Fonseca partners.
Among the web of companies used to transfer bribes are a number of entities represented by Mossack Fonseca.
Gabriel Fonseca, Ramón's son, told reporters outside the justice ministry: "They are wasting time putting pressure on my father ... They already have all the electronic information, it's in the ministry."
Mossack Fonseca rebutted the charges on Twitter, describing the proofs gathered by the justice ministry as "documents taken from the internet that are the proceeds of a theft".
World leaders linked to 'Panama Papers'

Show all 15
The offshore law firm, which is the fourth biggest in the world, became notorious last year after an unprecedented leak of 11.5 million files from their database, which implicated some of the world's richest people, including public officials and celebrities, in financial crimes including tax evasion, money laundering and fraud.
The records were obtained from an anonymous source by the German newspaper Süddeutsche Zeitung, which shared them with the International Consortium of Investigative Journalists (ICIJ).
The ICIJ then shared them with a large network of international partners, including the Guardian and the BBC.
Register for free to continue reading
Registration is a free and easy way to support our truly independent journalism
By registering, you will also enjoy limited access to Premium articles, exclusive newsletters, commenting, and virtual events with our leading journalists
Already have an account? sign in
Register for free to continue reading
Registration is a free and easy way to support our truly independent journalism
By registering, you will also enjoy limited access to Premium articles, exclusive newsletters, commenting, and virtual events with our leading journalists
Already have an account? sign in
Join our new commenting forum
Join thought-provoking conversations, follow other Independent readers and see their replies